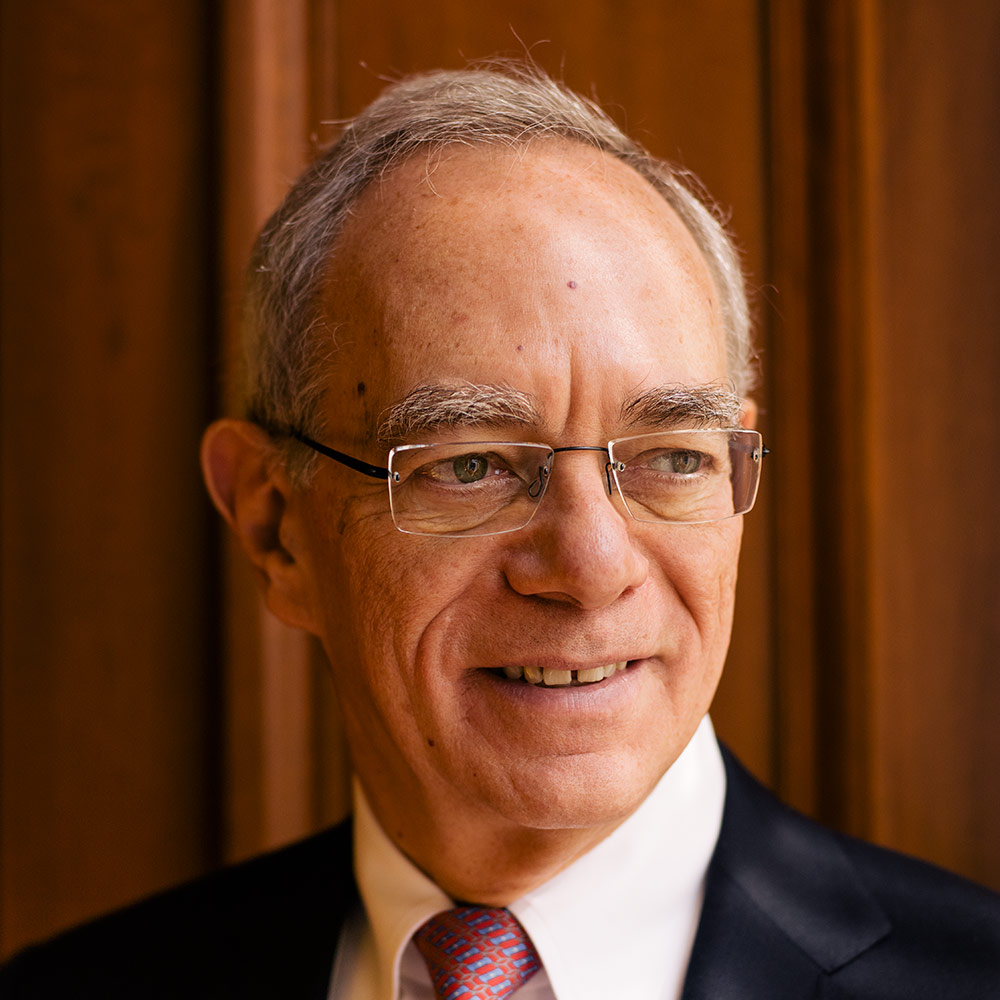 MIT President L. Rafael Reif 2012-2023
Once or twice a year, I leave my neckties at home and travel to Northern California to meet with colleagues, alumni, and friends in and around San Francisco.
Every time I'm there, I'm struck by how differently the innovation ecosystems in Silicon Valley and Kendall Square have evolved. On the West Coast, academia and industry have space, and they've used it as an instrument for innovation. In Cambridge, where undeveloped land is scarce, we have made proximity into an asset.
An intense, close-knit, eminently walkable neighborhood, Kendall Square's density and richness in sectors and talent set it apart. With students, researchers, inventors, and entrepreneurs working so closely together, MIT's eastern neighborhood has emerged as a creative playground where promising ideas become world-changing innovations.
When I think back to the Kendall Square I knew when I arrived in 1980, it's almost impossible to believe.
I remember a Kendall Square that was gritty, industrial, and a ghost town at night. Over the last 38 years, that little rough patch has become, famously, "the most innovative square mile on the planet." If you've walked down Main Street recently, you know that more change is coming.
As part of MIT's Kendall Square Initiative, we're constructing six new buildings that aim to leverage the area's strengths for the benefit of our community and our neighbors. By interweaving student housing, classrooms, commercial space, innovation space, and makerspace, we will bring the Institute's students and faculty closer to a host of potential collaborators. And by creating appealing modern homes for the MIT Admissions Office and the MIT Museum, and tying it all together with an outdoor communal space featuring dynamic programming, we will build a welcoming eastern entrance to our campus, transforming the way the world gets to know us.
This is an exciting—albeit, noisy—time to be at MIT. Once the jackhammers stop and the cranes leave town, we'll be left with a Kendall Square full of possibility—for the Institute, the region, the nation, and the world.
If you haven't been to Kendall Square recently, I hope you'll stop by for a visit. You'll be amazed by the progress we're making, and I think you'll be pleased with the direction we're headed. Hard hats encouraged. Neckties optional.
L. Rafael Reif