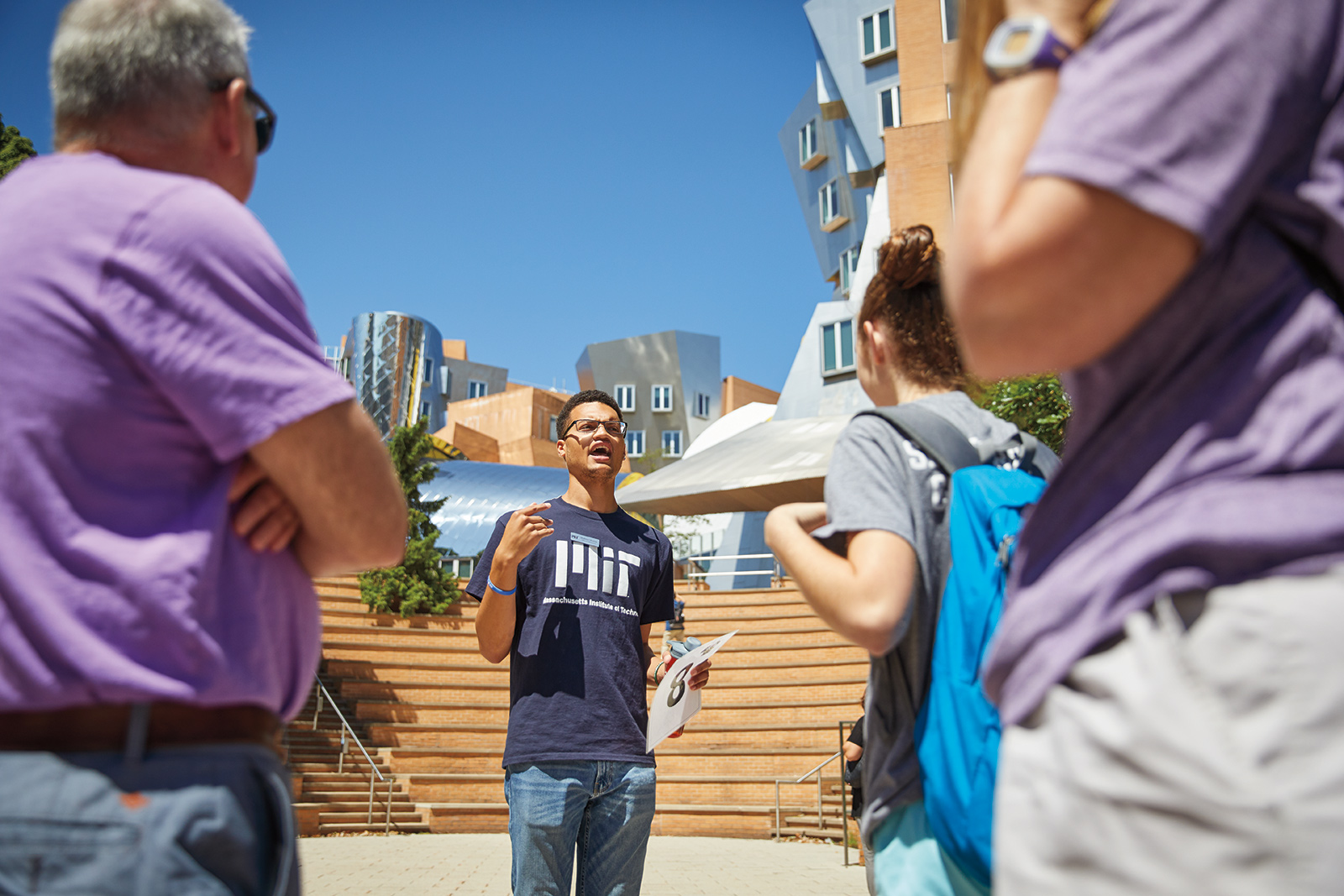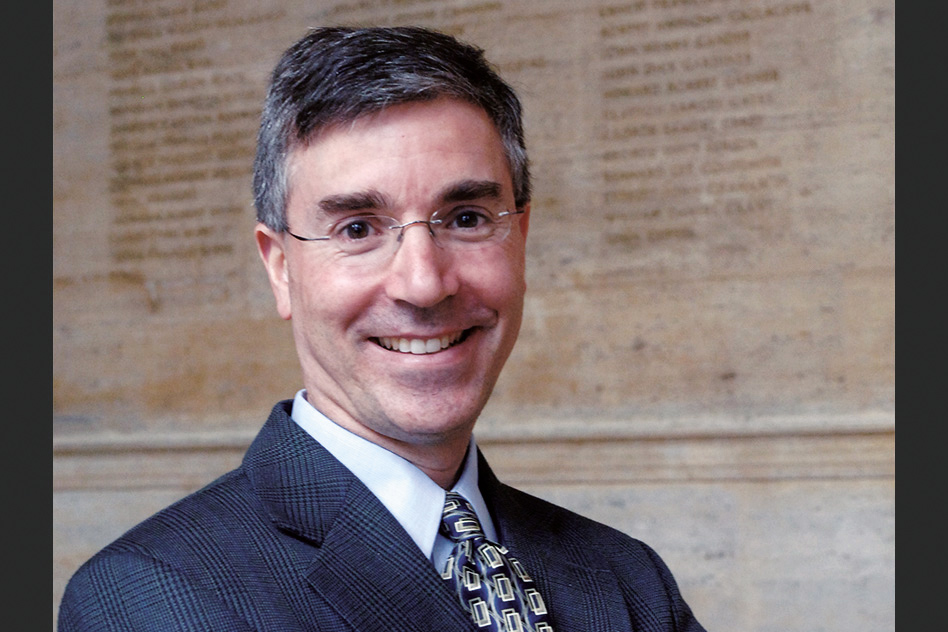 Dean of Admissions and Student Financial Services Stuart Schmill '86.
By Nicole Estvanik Taylor
He joined the admissions office in 2002 and was appointed its dean in 2008, with his office steps away from Lobby 7, MIT's traditional entrance at 77 Massachusetts Avenue. Spectrum asked Schmill how transplanting the Office of Admissions to Kendall Square will enhance the visitor experience.
What are the advantages of re-centering admissions in Kendall Square?
SS: Kendall Square has really become a new front door for MIT. MIT will essentially have two front doors now. The ability to add a visitors' center and the forum presentation area is the main driver of why we're moving over there—we've never had that before. Right now, we welcome prospective students here in Building 10, and then we say: OK, now you have to go to a classroom somewhere on campus to have your information session. In Kendall it's all going to be in one space. It'll be a much more seamless and coherent welcome for students and their families.
In fact, we're thinking about ways to be more welcoming to anyone who sets foot on campus. We've recently had a very large increase in the number of visitors. This year, approximately 45,000 people have taken our admissions information sessions and tours. Three years ago, we were at 30,000 and a decade ago we had less than 15,000. In addition to that, MIT does get many more visitors who don't interact with the admissions office—for example, tour buses come by—and in Kendall Square there's going to be more of that.
How will starting at the new front door change the campus tours?
SS: We already take visitors through the Stata Center and the Koch Institute [on the edge of Kendall Square] and we talk about the neighborhood, but not quite in the way that we'll be able to when we're starting from there. Standing in Kendall Square as an urban center, you really get a feel for the vibrancy of this place. The tour script will evolve. Right now, we do a loop, but maybe we will end in Lobby 7 instead of back in Kendall Square. Certainly, we will still want students, parents, and visitors to see the iconic dome from Killian Court. There's no substitute for that—that's a must!
When you're talking to prospective students, do you get a sense that there are parts of the MIT story they are hungry to learn more about?
SS: I think visitors generally know that cutting-edge research goes on here. They tend to be more surprised about the strength and warmth of the community—the people, the quality of life, the vibrancy. Our student tour guides do an incredible job of showing that to them. That's one of the reasons Killian Court is a great space—it has this sense of place and community—and I think in Kendall we will be able to tell that story even better.