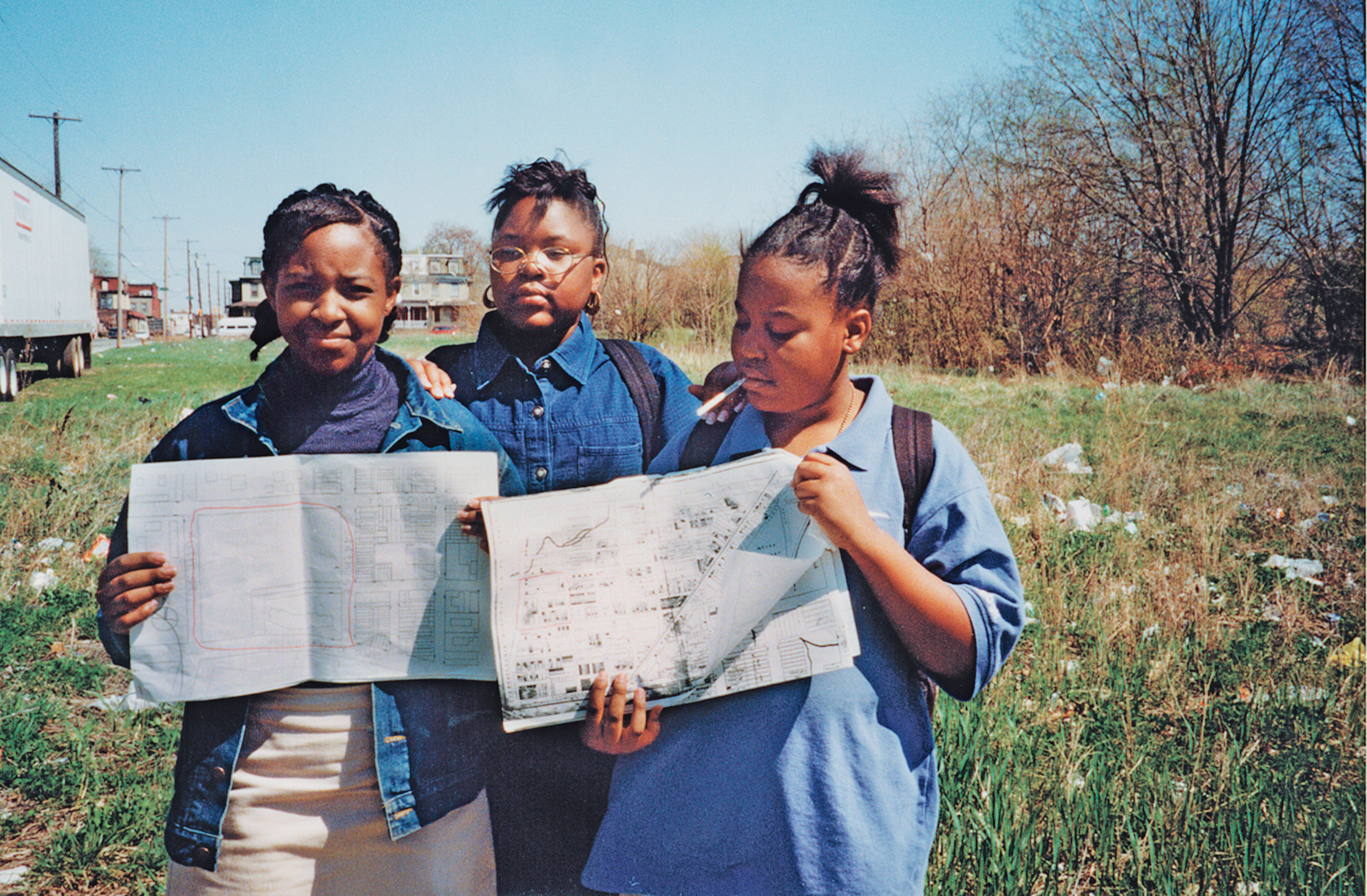 Much of the vacant land in the city's most blighted neighborhoods mapped perfectly onto the floodplains of streams that had long since vanished. The more she examined it, the more she saw correlations—water-damaged foundations leading to a vicious circle of decaying buildings and disinvestment in the neighborhood.
From that revelation has come a major part of Spirn's life work. "So often, funding for environmental projects has been pitted against funding for social projects," says Spirn, who is now the Cecil and Ida Green Distinguished Professor of Landscape Architecture and Planning at MIT. "My vision has been to imagine how to address the restoration of the urban natural environment at the same time as rebuilding the human community." Her main field of study has been West Philadelphia, where for the past 40 years she has worked to put theory into practice, working with community members to transform their neighborhood through the West Philadelphia Landscape Project (WPLP).
Coming to the University of Pennsylvania as chair of landscape architecture in 1986, Spirn took charge of a university project to "green" the neighborhood of Mill Creek to attract new investment. Instead, she proposed a restoration of the former valley bottom, with a park that would absorb stormwater, thereby reducing combined sewer overflows, while at the same time creating space for community gardens, public art, and recreation. Other vacant land, she proposed, could be used as tree nurseries to reforest the streets among other uses. The city rejected her proposal in 1994, and built a new grocery store and new housing on Mill Creek's "buried floodplain."
Undaunted, Spirn continued to work with a predominantly African-American community to achieve the vision together. Even in the midst of one of the most impoverished neighborhoods in the city, she found "islands of renewal," families with beautifully maintained homes that could create the seeds for rebirth. "I found them to be reservoirs of high energy and resources," says Spirn, who worked alongside them to transform vacant lots into community gathering spaces and bolster existing spaces such as Aspen Farms, an oasis of vegetable and flower gardens.
Her biggest impact, however, was achieved through education. Starting in 1996, Spirn and her UPenn students spearheaded a curriculum at the Sulzburger Middle School to teach eighth graders about the environmental and social history of the neighborhood and propose new projects for its repair. The teens learned HTML and created their own website about the neighborhood. During a summer program, they wore blue shirts that said "Ask Me About Mill Creek," educating their neighbors. "They became ambassadors and interpreters for adults and other children about the landscape and history of the neighborhood," she says—and increased the program's visibility.
In 1998, the governor of Pennsylvania invited the students to make a presentation as part of his state of the state address, and in 2000 President Bill Clinton visited the school. City engineers asked Spirn for a tour of the watershed, and "by the end of a beer or two, we'd agreed that the water department would put in a proposal to the EPA for a grant to do a demonstration project." That project came at least partially to fruition; however, in 2002 Sulzberger Middle School was taken over by a private corporation that cancelled the place-based program, and many elements of the project remained unimplemented.
By that time, Spirn had joined MIT's faculty. It would take another decade before Philadelphia finally implemented its Green City, Clean Waters program, which has since become a national model for the use of green infrastructure to reduce combined sewer overflows. Spirn takes credit, at least, for planting the seeds that eventually grew into the program—even as she continues to work in the Mill Creek neighborhood on new projects with MIT students.
The greater legacy of the program may reside in the children it inspired, some of whom have gone on to work in computer coding and web design themselves. "Every community, no matter how poor, has enormous resources and people of great intelligence and leadership skills who have a better knowledge than policymakers about what will work in their neighborhood," Spirn says. "Repairing the urban natural environment has to go hand in hand with community reparations and the empowerment of youth."