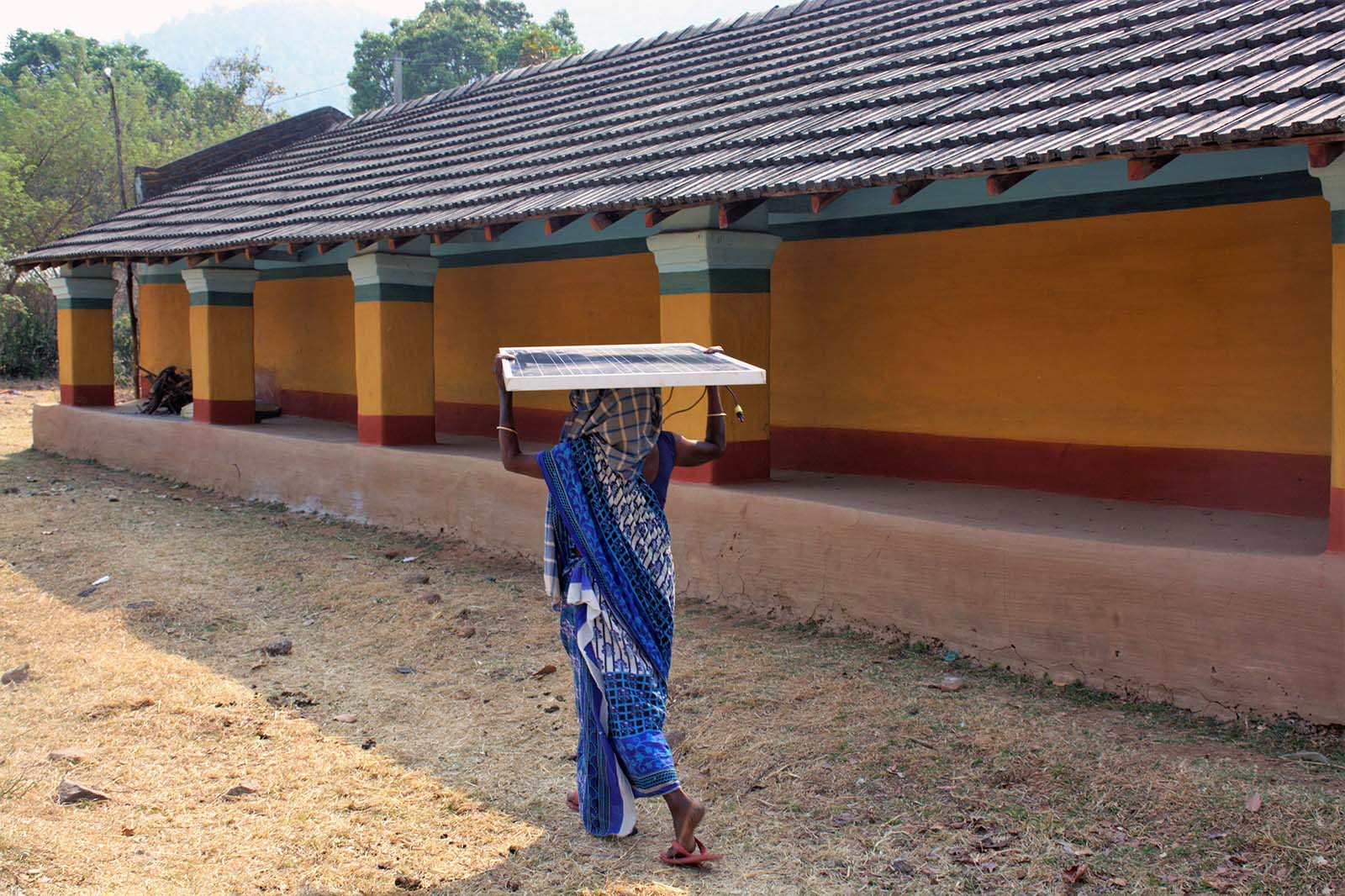 So perhaps it's not surprising that when the Global Energy Alliance for People and Planet (GEAPP) was unveiled at the 2021 United Nations Climate Change Conference, one thread in its lineage could be traced back to MIT: the MIT Tata Center for Technology and Design, part of the MIT Energy Initiative (MITEI).
Established in 2012 to bring rich technical talent and experience to bear on the persistent and emerging challenges of the developing world, particularly India, the Tata Center has spent the past decade supporting MIT faculty and graduate students who do groundbreaking work in a myriad of sectors—always with the goal of improving quality of life for billions of people in developing nations.
According to Tata Center founding director Robert Stoner, one endeavor, centered on rural electrification planning and design, ultimately led to a partnership with the Rockefeller Foundation to create the Global Commission to End Energy Poverty. The commission brings together utilities, off-grid electrification companies, multilateral development banks, academics, and others to find ways to provide power to the 800 million people who lack it. Stoner, who is also the deputy director for science and technology at MITEI and the secretary of the commission, says the commission provided the intellectual underpinnings for the GEAPP, a philanthropic program subsequently launched by the Rockefeller Foundation that has so far attracted pledges of $1.5 billion to address energy access, carbon emissions, and jobs in energy-poor countries.
This extraordinary success story is hardly a first for the Tata Center, which was founded with support from the Tata Trusts, one of India's oldest philanthropic organizations. Over the past 10 years, Tata Center–funded researchers have developed dozens of products and services, produced influential policy papers, and launched numerous new businesses and nonprofits serving the developing world, with innovations related to energy access, water, housing, health care, the environment, and agriculture.
"The Tata Center has been about teaching people in a novel way to engage with problems and bring technology to bear," Stoner says.
The center's methodology includes providing multiyear funding for lab, field, and policy research; collaborating with governments, companies, nongovernmental organizations, and universities; and training graduate students to mold solutions to the market conditions and community needs of developing countries.
A hallmark of the program has always been to provide support for Tata Fellows, a select group of MIT students who commit at least 10 weeks a year to working in India and other developing countries over the course of their graduate careers. Research with real-world application is the key emphasis, Stoner says, noting that the center launched its Translational Research Program in 2017 to help move promising technologies from lab to market. Here are just a few examples of the Tata Center has addressed over the past decade and the solutions that have emerged.
Sustainable agriculture
During trips to India as Tata Fellows in 2013, Katie Taylor SM '15 and Kevin Simon PhD '19 learned firsthand that many farmers in rural areas have limited access to electricity, making it difficult for them to pump water out of the ground to grow crops outside of monsoon season.
To address this challenge, Taylor and Simon expanded on a pump design project they began in their 2.760 Global Engineering class taught by mechanical engineering associate professor Amos Winter SM '05, PhD '11. Over time, the pair worked with smallholder farmers in India and were ultimately able to develop a groundwater pump that runs on the most reliable, abundant resource available to farmers during dry months: the sun.
They went on to cofound Khethworks, the first startup to emerge from the Tata Center, to commercialize the technology.
Today Khethworks' portable, solar-powered, water pump is enabling year-round irrigation, cultivation, and income generation for many smallholder farmers in eastern India, Nepal, and Malawi. In 2015, the work was recognized by India's Prime Minister Narendra Modi, who said, "MIT Tata Center's Khethworks is changing the lives of small farmers."
Pollution reduction
India has millions of small farms cultivating rice, wheat, sugarcane, and other staple crops. Twice a year, when the harvest is in, farmers burn the remaining stalks and other waste, releasing carbon dioxide and particulate matter into the atmosphere, profoundly degrading the air quality in downwind cities.
As a Tata Fellow, Kevin Kung SM '13, PhD '17 began working on addressing this waste problem with Tata Center faculty member Ahmed Ghoniem, the Ronald C. Crane Professor of mechanical engineering. Over time, the researchers were able to design, optimize, and implement a low-cost and robust system that can convert agricultural waste into charcoal, fertilizer, and activated carbon, which can be used in water filtration systems.
Kung cofounded a company, Takachar, to commercialize the technology. Takachar's machine uses a roasting process called torrefaction to densify biomass, making it transportable and increasing its shelf life.
In 2021, Takachar won the first-ever Earthshot Prize in the clean air category, a £1 million prize awarded by the Royal Foundation of the Duke and Duchess of Cambridge. At scale, Takachar estimates its product could reduce carbon dioxide-equivalent emissions by 700 million tons per year.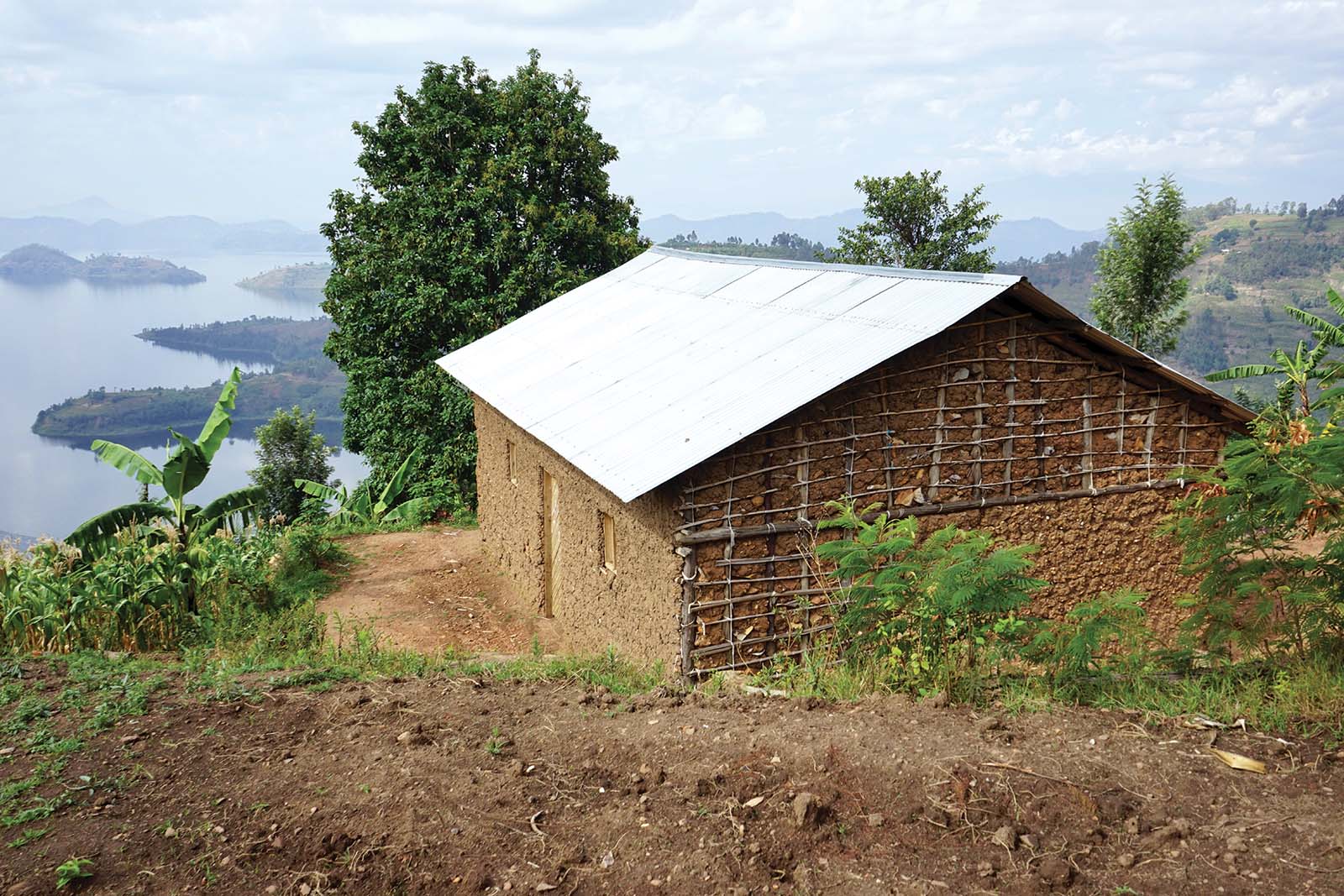 Better living conditions
Rapid urban growth has led to an increase in overcrowded informal settlements— particularly in and around the major cities of the developing world. A lack of infrastructure and open spaces as well as unsafe structures make such areas difficult places to live and work.
Ana Cristina Vargas SM '14 began addressing this challenge as a Tata Fellow. She developed a pilot project in Boston's Jamaica Plain neighborhood and later held several workshops in Mumbai, India. Her strategy was to encourage residents—particularly children—to take ownership of the public spaces in their communities and improve them.
Having developed a replicable and sustainable methodology for transforming spaces, Vargas went on to found Trazando Espacios (Tracing Spaces), a Venezuelan nonprofit that develops training programs aimed at children between the ages of 9 and 13 who live in communities with the potential for transformation. In 2015, Vargas received the Dubai International Award for Best Practices in recognition of her innovative work on public spaces around the globe.
Electricity access
Over 3 billion people around the world have unreliable access to electricity, and close to 800 million people lack access altogether. The problem is especially acute in rural communities in sub-Saharan Africa and South Asia, which can be difficult and expensive to reach with grid power. Tackling this issue with cutting-edge research combining novel system optimization techniques and regulation has enabled the Tata Center to become a world leader in rural electrification planning and design.
Over six years, the Tata team, including eight students led by Stoner and senior lecturer Ignacio Pérez-Arriaga SM '78, PhD '81, focused on the idea of using off-grid technologies efficiently to provide electricity in rural areas where the grid was deemed to be unaffordable. Such technologies, including solar microgrids and isolated systems, can be a better match to the needs of rural consumers.
To identify the most cost-effective combination of grid and off-grid connections over very large areas, Tata researchers developed a computational model known as the Reference Electrification Model. Today this software tool is used throughout the developing world to create affordable universal electrification programs.
Water scarcity
When Tata Fellow Maher Damak SM '15, PhD '18 began work on his doctoral research with professor of mechanical engineering and Tata Center faculty member Kripa Varanasi SM '02, PhD '04, their goal was to improve the efficiency of fog-harvesting systems like the ones used in some arid coastal regions as a source of potable water; they also considered applying such systems to capture water from industrial cooling towers.
Damak and Varanasi found that vapor collection could be made much more efficient by applying a charge to the tiny droplets that make up fog and then collecting them on an oppositely charged wire mesh. The project ultimately led them to cofound Infinite Cooling to capture and reuse water evaporating from cooling towers at power plants, reducing water consumption for some plants by more than 20%. The technology was successfully piloted at MIT's Central Utility Plant and is now being deployed commercially around the world. Since thermoelectric power generation accounts for 39% of all freshwater withdrawals in the United States alone, the company has the potential to save billions of gallons of water for agriculture, sanitation, or human consumption.