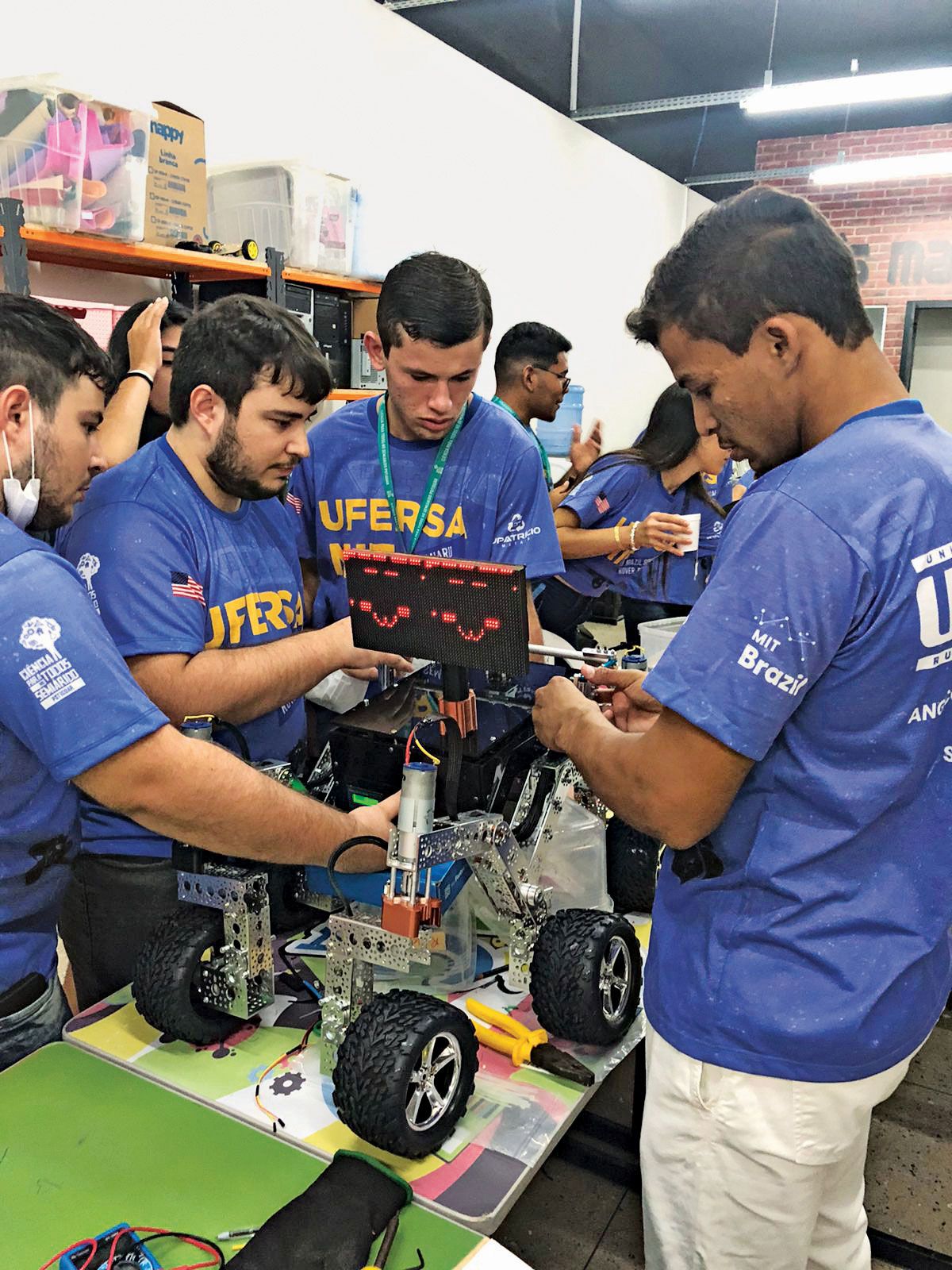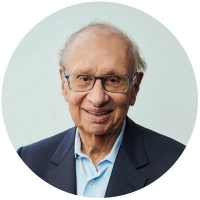 Henri Slezynger
By Mark Sullivan
"The family thought they should leave Belgium," Slezynger recalls from his home in São Paulo. "My grandfather was dispatched to Brazil to see if it was a civilized place; this was 1939, and Brazil was an unknown quantity to Europeans. He went to São Paulo and wrote back, 'It's a very worthy place.' So, everybody decided to come. There was a ship with about 30 of us.
"We were lucky to get out, and we did well here," continues Slezynger, who went on to be the only undergraduate from Brazil in his MIT class and is now the chairman of Unigel, one of Latin America's largest chemical companies. A generous advocate of strengthened ties between his alma mater and his adopted homeland, he recently pledged to endow the MIT-Brazil Program, which is to be renamed in his honor.
The MIT-Brazil Program matches MIT students with projects in Brazil through the MIT International Science and Technology Initiatives (MISTI). MISTI Brazil provides opportunities for students to participate in MIT Global Teaching Labs and internships in industry and university research labs.
Noting that MIT's chemical engineering program was key to his success, Slezynger hopes "to influence some new Brazilian talents to also be successful, if possible, in the field of chemical engineering."
Previously, Slezynger and his wife, Dora, established a career development assistant professorship in chemical engineering. "MIT has been very important to my life and career," Slezynger says. "I felt I should pay MIT back for all the success it has helped me obtain. I started by giving support to a professorship, which was very well filled by Connor Coley [SM '16, PhD '19], who is doing good work.
"My foundation is concentrating on education and health, and I was very taken by the MISTI project in Brazil," he adds. "It impressed me that the program intends to help Brazil by sending people here, trying to help the country evolve, and training worthy candidates."
Reflecting on his career path, Slezynger recalls an internship at Bethlehem Steel during his graduate studies, which required him to cope with hot furnaces and exposure to coke, a fuel used in steel manufacturing. "The coke got on my skin, and it was very difficult to get rid of. I decided that when I started looking for jobs, I'd go to a clean industry."
After MIT, he took a position with the pharmaceutical company Pfizer, working in both the United States and Brazil. In 1966, he founded what is now Unigel.
Unigel broke ground last year on what the company said would be the world's largest facility to produce "green hydrogen," generated using renewable or low-carbon energy. Green hydrogen is seen as a promising clean-energy alternative to fossil fuels.
The company plans to invest up to $1.5 billion in the facility, which expects to turn out 10,000 tons of green hydrogen and 60,000 tons of green ammonia annually by the end of 2023. The goal is to produce 10 times those amounts by 2027, according to Unigel.
Slezynger said he hopes that his company's green hydrogen venture will offer opportunities in the future to students in the MISTI Brazil Program. "Green hydrogen is new, and there is a lot of research and work to be done in this field," he reflects. "I would advise future chemical engineers to continue their efforts in this area. We're all looking for a better world, a cleaner world, and I'm sure they can contribute."