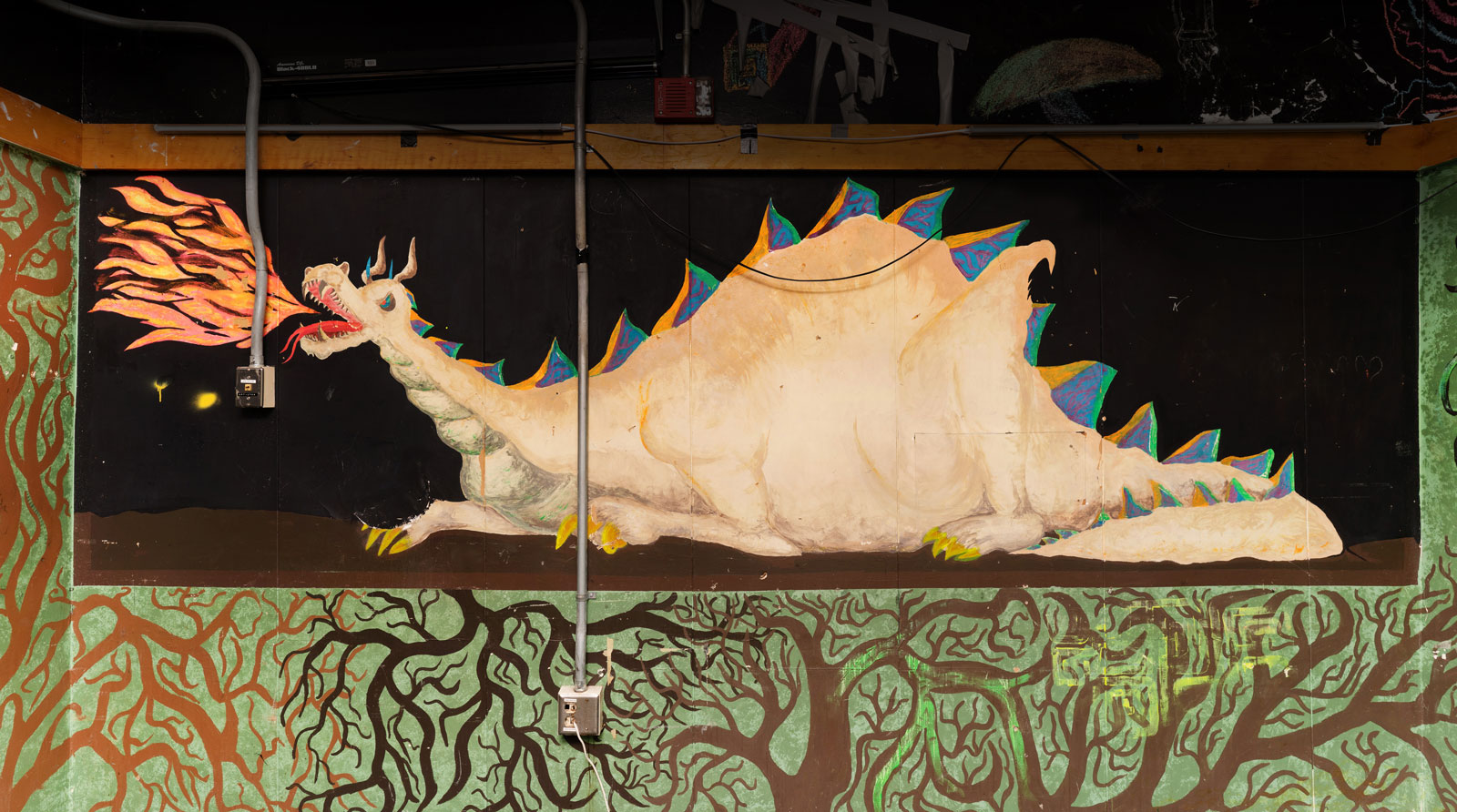 The residence's two distinctive parallel buildings are now undergoing a major renovation, with plans to reopen to students in fall 2025.
Before East Campus closed this past summer, a renovation committee and advisory group including MIT students, faculty, alumni, and administrators launched a project to digitally preserve some of the most beloved student art. Thanks in part to a generous gift, all student artwork was photographed, and students from each of the 10 halls selected a piece of particular significance to be captured in high resolution, printed, and reinstalled in the renewed building.
The dragon of Fifth East is among the art chosen for future display. Legend has it that undergraduates initially painted the creature to be visible only under a black light. The dragon is believed to be the first mural ever painted in East Campus; eventually, nearly every wall was covered with wildly creative art.
While the refreshed East Campus will look more modern and provide more comfortable and sustainable living, the project team has taken care to provide space for artistic expression: large, movable wall panels in the residential corridors will provide a fresh canvas for the East Campus artists of the future.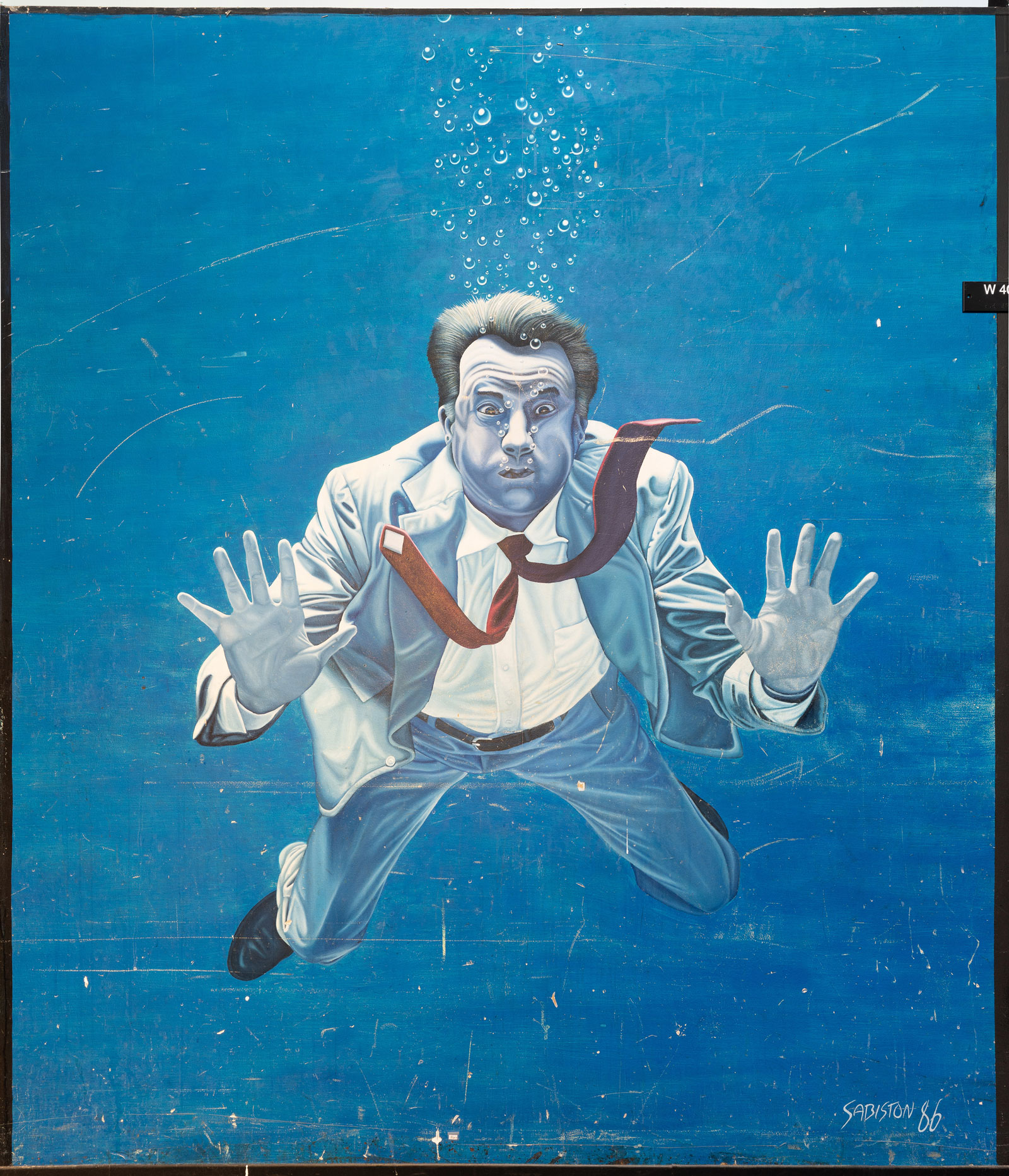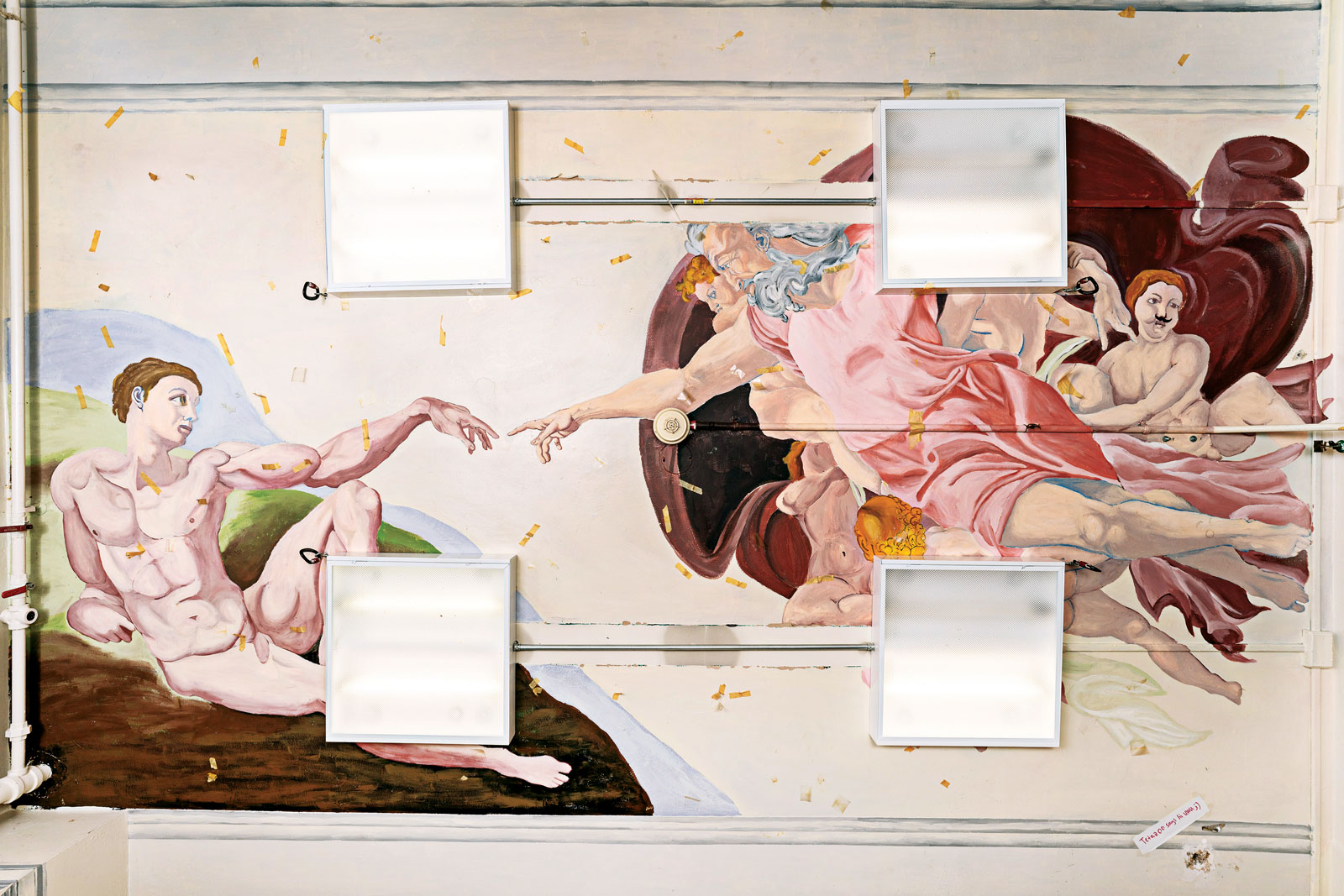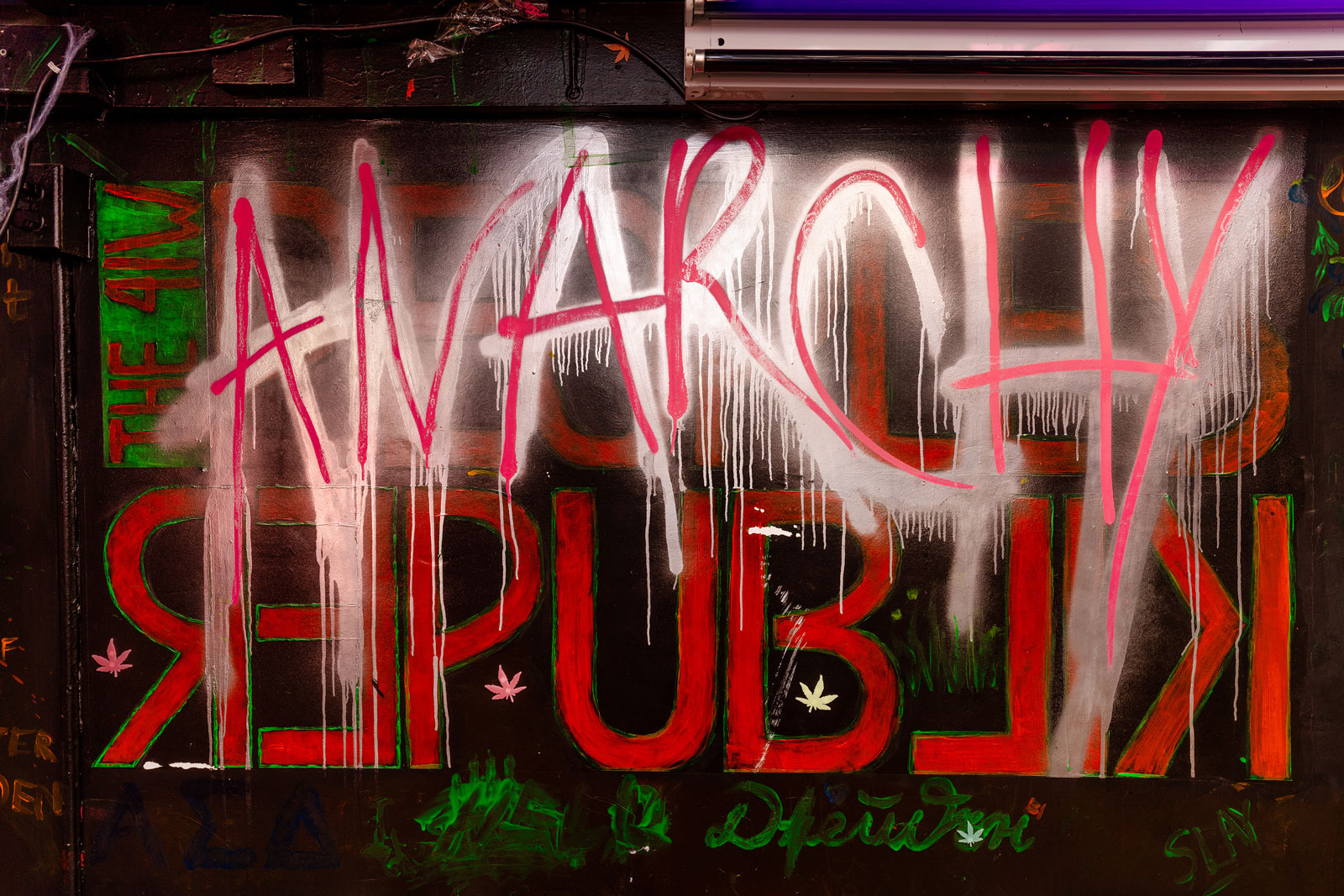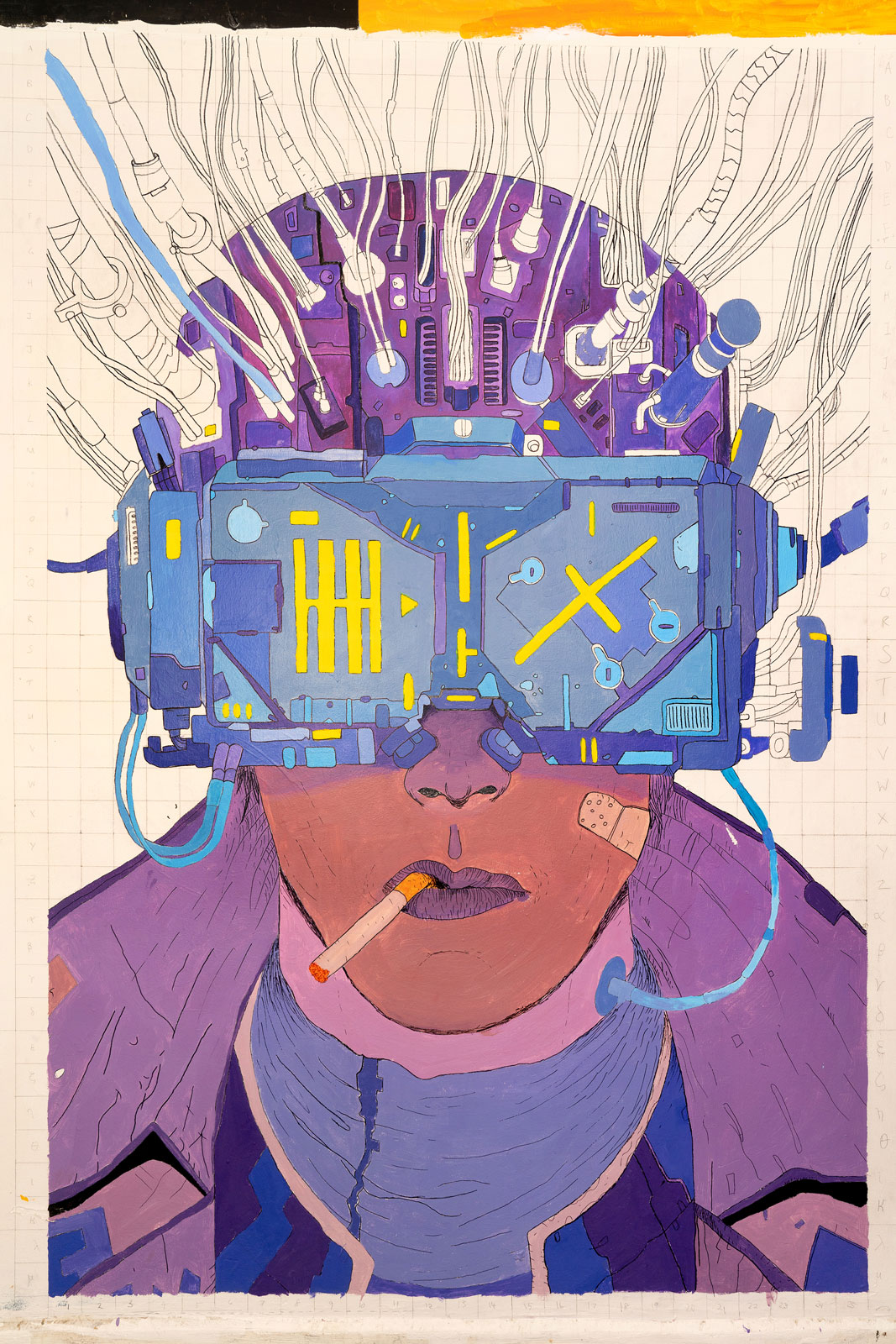 Give now: Just as the generosity of MIT Class of 1893 alumni made it possible to break ground on East Campus  in 1923, support from today's alumni and friends will shape East Campus—right down to the art on the movable panels—for future generations.