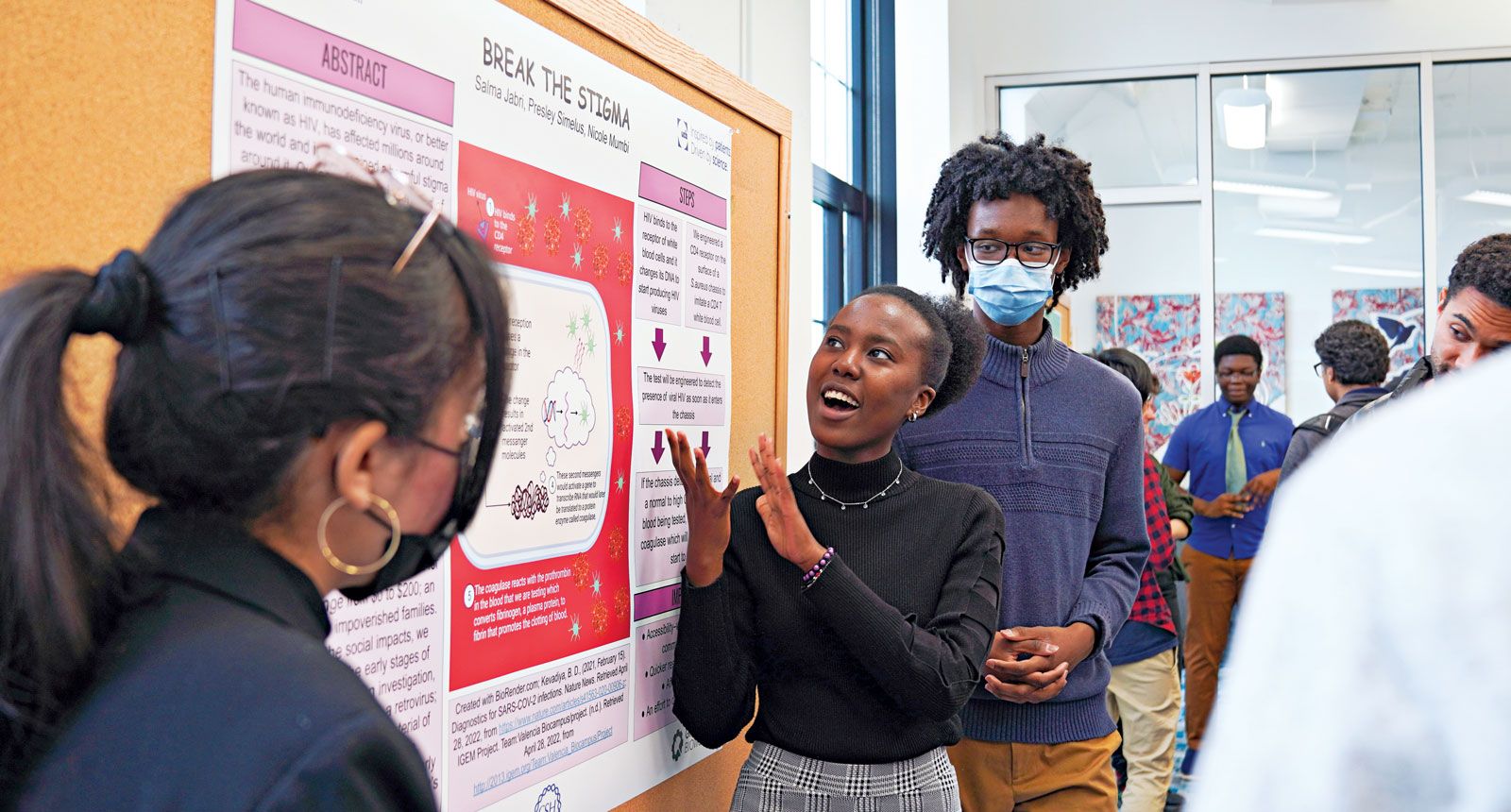 By Kris Willcox
"We mentor entrepreneurs," he explains, "using a real-life venture as a venue for experiential learning, because the best way to learn is by doing."
Launched in 2000, VMS is open to aspiring entrepreneurs across the MIT community, including students, alumni, faculty, and staff. Services are free, confidential, and tailored to the needs of mentees and their ventures. Each mentee works with a team of VMS mentors, approximately half of whom are MIT alumni. Mentoring teams comprise "a wide cross-section of expertise," says Shobrys, from successful entrepreneurs to experts in adjacent fields like finance, law, and human resources. VMS is focused particularly on the Boston area MIT community, and mentees are encouraged to take advantage of the many programs in the MIT entrepreneurial ecosystem.
"We aim to provide a trusted environment that participants can take advantage of at any point in their career," says Shobrys, himself an entrepreneur and a mentor. "Our motto is 'VMS for life.'"
From "reluctant entrepreneur" to passionate leader
Natalie Kuldell has taken that motto to heart. The VMS alumna and founder and CEO of educational nonprofit BioBuilder describes herself as "a reluctant entrepreneur" but, thanks to VMS mentoring, a happy one. When she approached VMS, Kuldell was a faculty member in the MIT Department of Biological Engineering looking for ways to sustain and scale her successful work, supported by the National Science Foundation, to develop transformative biotechnology education.
"Biotechnology is our future," says Kuldell. She came to VMS with a vision of "a world where everyone's high school education prepares and inspires them to tackle complex challenges, earn a family-supporting wage, and understand the world around them."
BioBuilder, now in its 12th year, is helping to realize that vision by providing high school students, educators, and industry leaders with outstanding, open-source biotechnology programming and education.
Kuldell says VMS mentors helped her consider every aspect of creating a successful organization. Most importantly, they helped her zero in on her personal goals. One pivotal decision was whether to create a for-profit or nonprofit organization; Kuldell's VMS team helped her select the nonprofit path and develop an open-access model attractive to partners. "They helped me put together the right team," says Kuldell, while coaching her development as a leader. As BioBuilder grew, she stayed in contact with her VMS mentors and continues to learn from them.
Without VMS, she says, "I would have perpetually been in a reactive mode instead of a proactive one." Scaling BioBuilder would also have been difficult. "It probably would have remained very boutique—just me, supporting a handful of teachers, as opposed to BioBuilder today," with a mission of transforming life science education in every US high school. "Working with VMS to create BioBuilder has been one of the most joyful endeavors of my career."
Easing the way for new entrepreneurs
VMS was founded by the late David H. Staelin '60, SM '61, ScD '65, professor of electrical engineering and computer science at MIT, and the late Alexander L. M. Dingee Jr. '52, an active alumnus and serial entrepreneur, both of whom saw an opportunity to serve MIT entrepreneurs through mentorship.
"Being an entrepreneur is lonely," says Shobrys. "You're leading the organization and often going through totally new experiences, while the people sitting across the table from you typically have a lot more knowledge."
Staelin and Dingee wondered, "Wouldn't it be helpful if new entrepreneurs had someone to talk to?" he recalls. "Not an investor, or someone trying to sell them services, but someone who could just share information and provide internal guidance?"
Over time, a model of team mentoring centered on the interests of the entrepreneur has evolved at VMS. The mentee's goals and needs are identified, and a team with relevant skills and experience is assembled. Additional expertise can be added as needs emerge. VMS engagements range from a few meetings to multiple years, and mentees often reconnect with mentors at key inflection points of their careers.
"This program is really driven by altruism," says Shobrys, noting that VMS receives generous contributions of time and money from mentors and other friends who are passionate about the program. VMS mentors have even teamed up to form companies, and the VMS venture-to-venture email list now includes around 800 founders.
A source of educated entrepreneurs for the world
In addition to mentoring, VMS programming includes open office hours with experts, seminars on a range of topics, and collaborations with other MIT programs and external programs like the MassChallenge competition. To share its successful model, VMS has also created a vibrant international community of mentoring programs, working with 122 organizations in 27 states and 27 countries, on every continent except Antarctica.
"VMS is easing the way for the next generation of entrepreneurs and the next generation of great ideas, and doing it in a really cost-effective way," says Shobrys. "We're engaging alumni and building relationships between MIT and entrepreneurs early in their careers." VMS ventures stimulate the economy, create jobs, and bring valuable products to market. Finally, by creating "a source of educated entrepreneurs and fostering mentoring programs elsewhere," says Shobrys, "VMS is sharing MIT knowledge and expertise on a national and global scale."
Like many VMS alumni, Kuldell has come full circle, from an eager mentee to a mentor guiding other aspiring entrepreneurs. "I really am just a science nerd," she says. "I never thought I'd become a social entrepreneur but, boy, am I happy doing it. Every day is just a really good challenge."
Give now: Support the Venture Mentoring Service