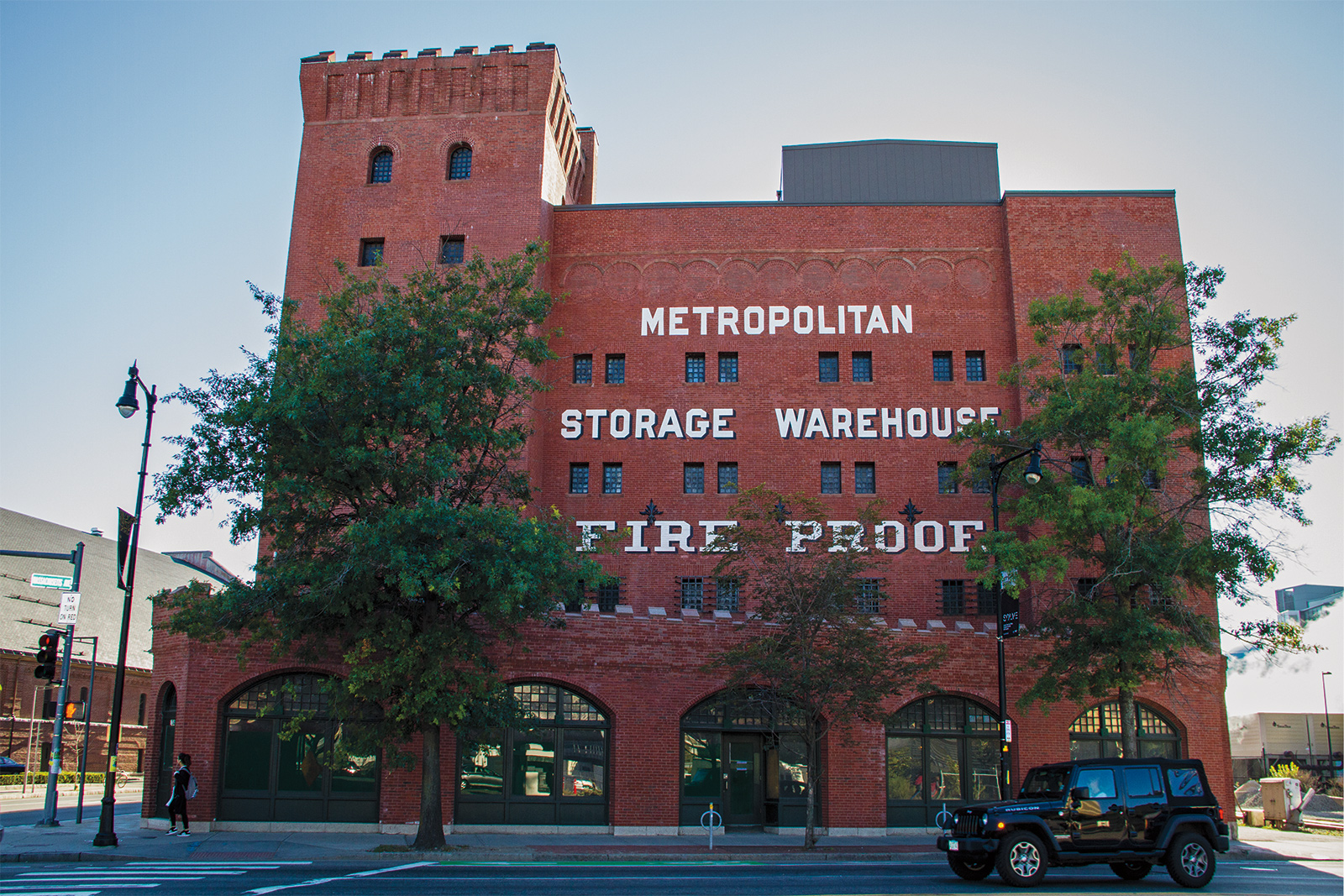 Constructed in the late 19th and early 20th centuries, this iconic Cambridge landmark, already owned by MIT, is slated to serve as the new home for the School of Architecture and Planning (SA+P), boosting the school's capacity and enhancing the impact of its faculty, students, and researchers at MIT and in the world. The proposed renovations (subject to city approval, given the structure's historic status), with generous support from the Victor and William Fung Foundation and the Dar Group, would preserve its distinctive external features and create 200,000 square feet of state-of-the-art interior spaces. These will include classrooms, studios, galleries, and a theater. The building will also contain a new makerspace for the entire Institute community, in a location convenient to student residences on West Campus.
SA+P is consistently ranked as one of the world's top schools of architecture, planning, and design. It is the home of the first department of architecture in the United States—which this year is celebrating the 150th anniversary of its first graduating class—as well as the oldest continuously running department of urban studies and planning. In recent years, SA+P has become increasingly involved in cross-disciplinary collaborations, reflecting the growing incorporation of design principles in engineering, greater use of data in urban studies, and new connections between architecture, planning, climate science, and engineering. In 2016, MIT created a design minor for students of all majors, and in 2018, the Institute approved a new urban science major for undergraduates. The new space would play a significant role in such areas of study, especially when it comes to hosting studio-based classes.
Bringing the Met Warehouse project to fruition will rely on the generosity of many donors. Two gifts have already been announced that have made launching the project possible.
Earlier this year, MIT and SA+P announced a collaboration with the Dar Group—an international planning, design, and architectural firm led by SA+P Advisory Council member Talal Shair—that will support the Met Warehouse project. Dar and SA+P will also come together to engage in research on the future of cities and urban areas.
"At Dar, we believe that with sufficient imagination, commitment, and determination, our most ambitious goals are within reach," Shair said in the June 2018 announcement. "This project enables us to join with MIT in that spirit and make a lasting contribution to our field, and to the world."
"More than ever before, innovation will define tomorrow's business world," said Victor K. Fung '66 during the 2016 signing ceremony celebrating plans for the new makerspace within the Met Warehouse. "Supporting the construction of makerspaces at MIT will contribute to pushing the frontier of innovation by more rapidly moving ideas from laboratory to market."
The design and fabrication facility will be headed by Martin Culpepper SM '97, PhD '00, professor of mechanical engineering, MIT's first "maker czar," and director of Project Manus, an Institute-wide program to create a gold standard for next-generation maker systems. The space will facilitate connections between the MIT campus and the global community—allowing Institute researchers to collaborate physically and virtually with the MIT Hong Kong Innovation Node, which opened in 2017—and meet the increasing demand for hands-on learning opportunities at MIT.
"Everybody's looking at it as an opportunity," says SA+P Dean Hashim Sarkis of the renovations. "We can think about how we can do things better together, how we can create new opportunities for teaching and research, and technology and resources and workspaces—together we can reimagine everything."
In the words of MIT President L. Rafael Reif, "Who better to revive a grand old building and reknit the streetscape along Massachusetts Avenue than those who love and understand buildings and cities the most? SA+P already has a wonderful spirit and sense of identity; uniting so many elements of the school in a single building will amplify that strength and create a central resource for the whole MIT community."
Portions of this story were adapted from a June 14, 2018, article by Peter Dizikes for MIT News.