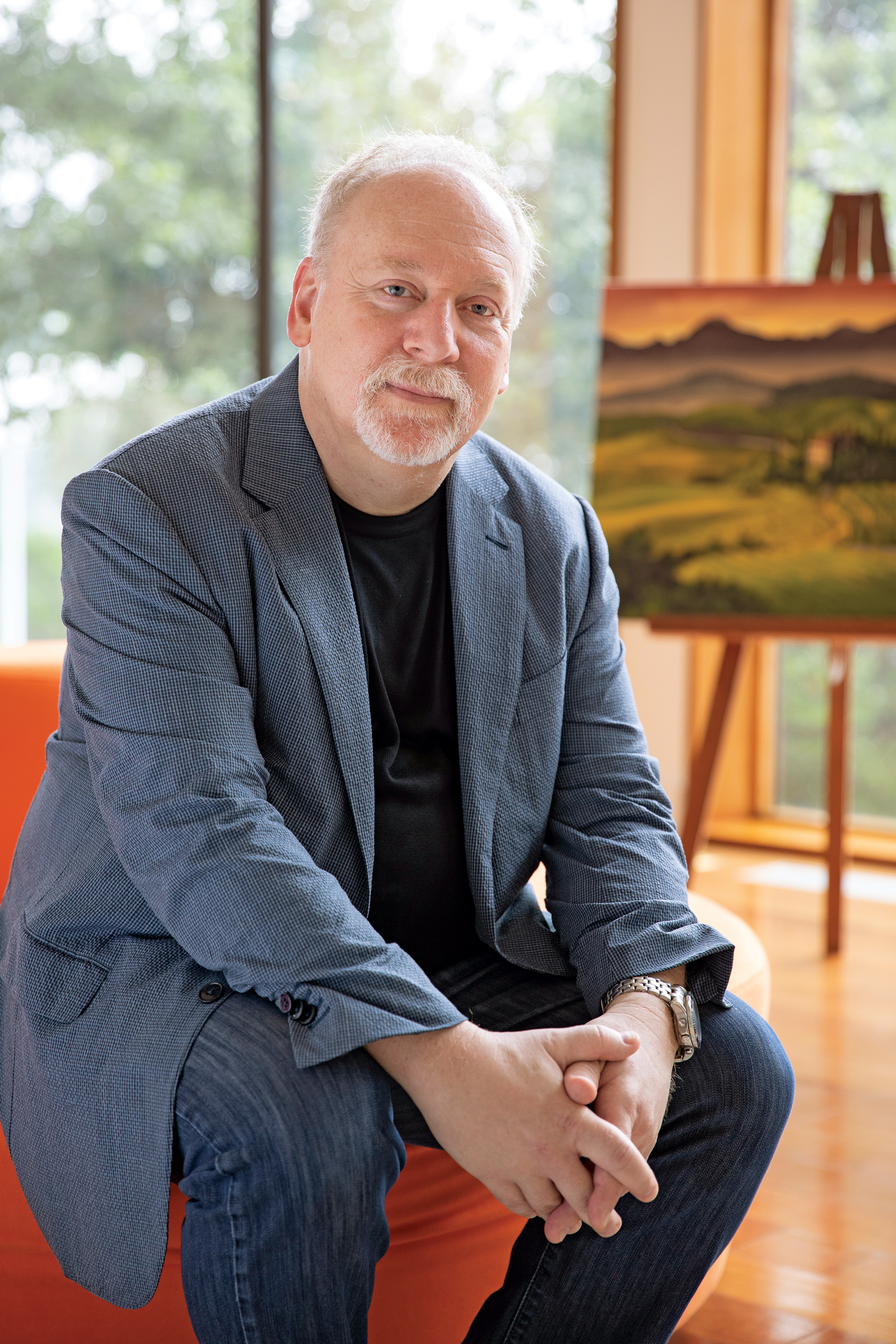 By Amy Mackin

The cofounder, vice president of engineering, and chief technology officer at Vignette Corporation, Webber formed the Webber Family Foundation after Vignette went public in 1999; the foundation, which he chairs, targets the educational needs of lower-income youth.
In addition, Webber is board chair of the national Breakthrough Collaborative, a nonprofit focused on increasing education equity. Its programs are designed not only to ensure that more underrepresented students can graduate from high school and attend and finish college but also to develop and enhance diverse teacher pipelines and improve the education system itself.
"Given my philanthropic goals, I was naturally interested in scholarships when I first had the opportunity to support MIT," says Webber, who previously made a transformative gift to establish the Neil Webber Scholarship Fund at the Institute. "I particularly appreciate MIT's need-blind admission process, and I felt confident that the funds would be used to assist talented, deserving students."
In more than two decades of working in philanthropy, including a recent stint as chair of Breakthrough Central Texas, Webber has also come to appreciate the impact of unrestricted giving. When he had an opportunity to reengage with MIT through the Campaign for a Better World, he looked for departments or programs that both aligned with his priorities and could make the most of unrestricted support. He landed on the MIT Quest for Intelligence, which works to make artificial intelligence more broadly accessible, and the MIT School Effectiveness and Inequality Initiative (SEII) within the Department of Economics.
"Causal impact results of education research can be difficult to determine from the data we can currently collect on specific programs," Webber says. "SEII is doing really great work in this field." He's particularly interested in the research that Parag Pathak, the Jane Berkowitz Carlton and Dennis William Carlton Professor of Microeconomics at MIT and founder of SEII, is doing on the effectiveness of charter schools. Pathak, who won the John Bates Clark Medal in 2018 for his research on the impacts of educational policies, is undertaking work that has the potential to provide valuable insight on which educational environments can offer underserved students the best opportunities for success.
Supporting MIT Quest was similarly appealing to Webber because of its focus on developing innovative learning environments. "Postsecondary education is undergoing many changes," he says. "We need to adapt and redefine what a valuable college experience means now and in the future." Webber chose to give through a Donor-Advised Fund (DAF), a relatively new option at MIT that he credits with giving him the time to research and learn about the areas of the Institute where his gift could have the most impact. "The DAF mechanism allowed me to schedule the gift the way I wanted to, while deferring the decision on exactly where the money should be applied. It was a great vehicle for making a contribution to the Campaign, and MIT made it a smooth process," he says.
Webber says his overarching reason for supporting MIT is the knowledge that the Institute is doing important work and is open to engaging those who can aid its progress. "Access to education for the students who have the intellectual ability to further that work, along with the motivation to reach their full potential, is the foundation that makes MIT the innovative leader that it is," he says.