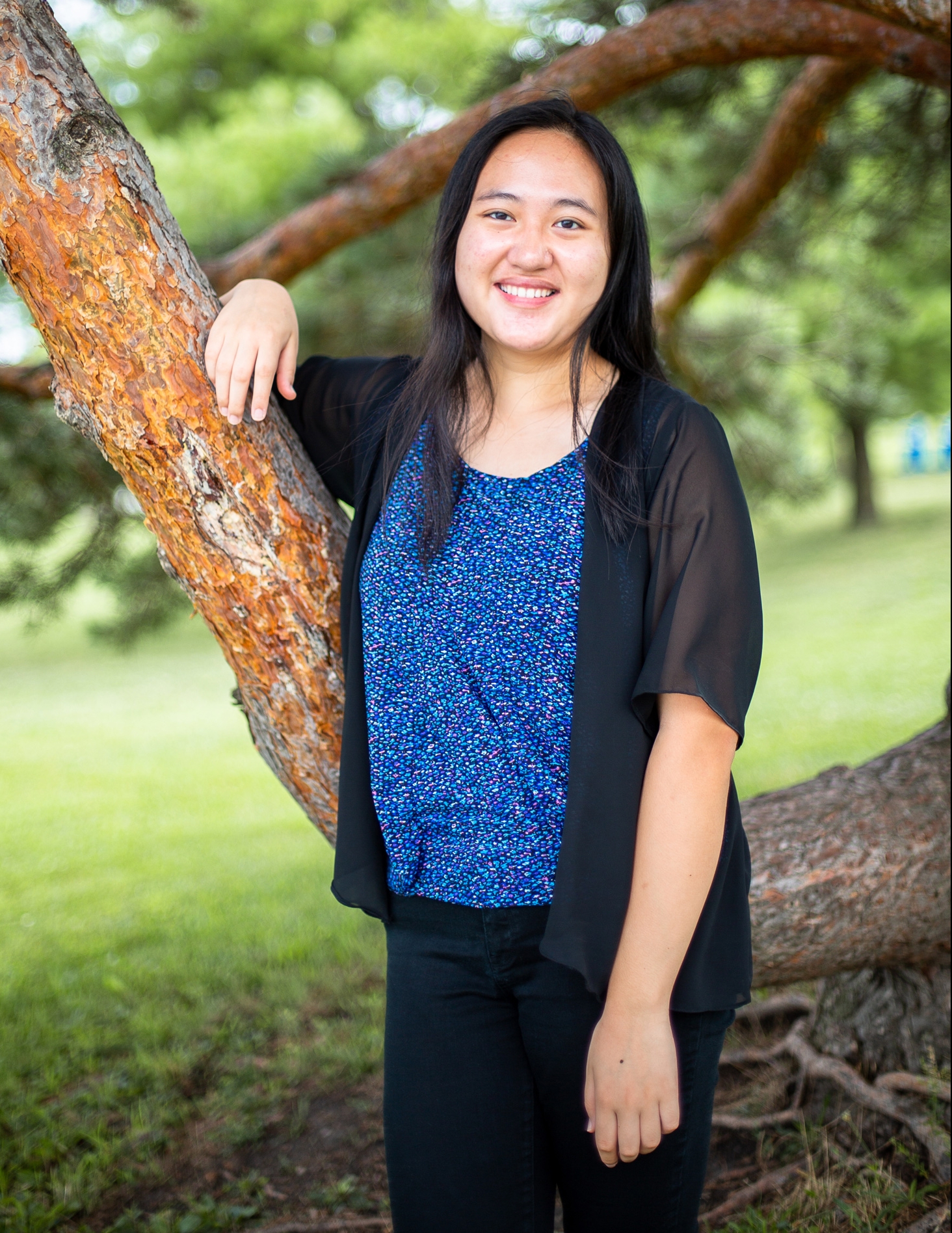 Anyone who stopped by could get simple but important metrics checked: weight, blood pressure, and blood sugar.
"I have close family members who are diabetic, and I know how important it is to monitor a person's blood sugar," says Lim. "But I kept seeing people with high blood sugar readings and realizing that proper treatment was often out of reach for them." Troubled by the financial and communication barriers to health care, she resolved to learn more.
"I was frustrated by the pain people have to endure due to limited access to proper health care," she says. "I believe that implementing preventative care measures at the community level could greatly reduce the impact of severe health problems."
Now a junior at MIT thanks to support from the Skipper Greer and Joseph L. Kirk Scholarship Fund, Lim is continuing health-related work both inside and outside the classroom. She is majoring in computer science and molecular biology and says one of the lessons she takes from the current global health crisis is the power of applying computational tools to scientific data. "Scientists have to make huge collections of biological data understandable, and the conclusions drawn from that data can drive public-policy decisions," she remarks.
Lim says the mix of computer science and biology in her major is enabling her to build a foundation in basic programming while simultaneously gaining strength in core science subjects such as organic chemistry and cell biology. "I've always been drawn to computational projects," she says. "By using computational methods, I can solve problems and answer questions with only me and a computer. I don't even need a physical lab space!"
In fact, Lim was able to work remotely over the summer. MIT's Undergraduate Research Opportunities Program helped her secure a position with the MIT Laboratory for Computational Physiology on a project with PhysioNet, a data repository for biomedical research. Her project centered on developing a new feature that tracks and displays data usage metrics. "This project drew on my knowledge from taking 6.009 Fundamentals of Programming," Lim says, noting that the project required her to use Django, a Python-based web framework.
Extracurriculars
Outside of work and class, Lim serves on the executive board of the MIT Global Health Alliance, a student organization that promotes global health equity and community empowerment through partnerships with US-based and international nonprofits. She has created and led lessons on such topics as nutrition, malaria, and the dangers of health misinformation.
Lim has also volunteered with Harvard Medical School's Family Van, which provides preventative health care screenings and health information to people in underserved communities. When the coronavirus hit, she worked with other volunteers to create a Covid-19 brochure listing local resources for people in need. "I was impressed with the number of organizations making themselves available even in a pandemic," she says.
Covid-19 brought an abrupt and disappointing end to her in-person participation in the MIT Chamber Music Society; Lim enjoyed playing the violin in a string quartet. However, she and her fellow musicians experimented with recording themselves and stitching the separate recordings together. "There was a big learning curve," she says, "but we managed to make it sound almost like we're in the same room. It's really fulfilling to have something to show for all the hard work!"
Looking ahead to life and career after MIT, Lim hopes to combine computer science and software expertise with a passion for public health that has been reinforced by the events of 2020. "I was always interested in medicine, and in recent years I have been drawn further into human health as a whole, the factors that affect it and how to improve it. Technology can play a big role, and I would love to help apply technology toward health equity."