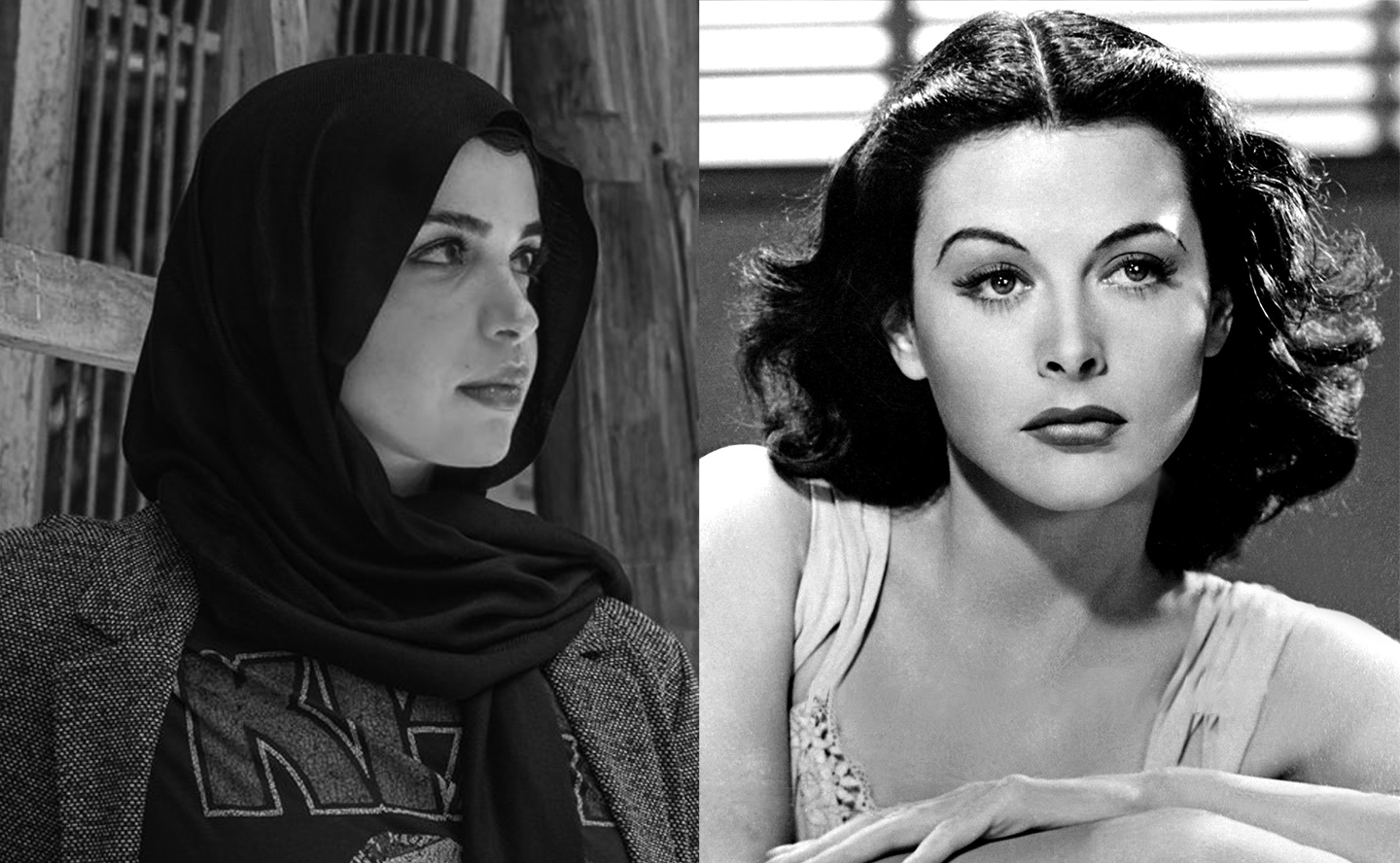 By Mark Sullivan
"Paying tribute to a woman inventor has a very special meaning to me," says Bayomi,  who is originally from Cairo, Egypt. Bayomi, too, is multifaceted: an environmental scientist, electronic music producer, and DJ who combines research and music to fight climate change.
This spring, the company she cofounded, Lamarr.AI, was honored for making the best presentation at the sixth annual Pitch Day competition hosted by the School of Architecture and Planning's entrepreneurship accelerator, MITdesignX.
Lamarr.AI employs artificial intelligence (AI), aerial robotics and cloud computing to rapidly diagnose the performance of building envelopes.
"In plain language, we're using drones equipped with infrared camera sensors to give your building an MRI scan," said Bayomi, who conducts her research at the MIT Environmental Solutions Initiative (ESI).
"We're combining building science and AI to detect and diagnose any kind of problematic area in the building exterior," she says. "Then we use that information to autonomously identify opportunities for energy saving in the building."
Collaborators in the venture include her MIT thesis advisor, John E. Fernández '85, professor of building technology in the Department of Architecture and director of the MIT ESI, and Tarek Rakha PhD '15, assistant professor of architecture and director of the High Performance Building Lab at Georgia Tech and cofounder in Lamarr.AI.
She says Lamarr.AI—which also received seed funding and mentorship from MIT's Sandbox Innovation Fund Program—recently landed its first big client, and received $200,000 in funding by winning the US Department of Energy's E-ROBOT competition as part of the Unified Retrofits team with Gensler and FLX Solutions.
Bayomi's research explores potential risks to human health associated with rising temperatures in cities, and how aerial technology and AI can help in adapting building and urban design to meet the challenge of climate change.
Lamarr.AI grew out of an aerial thermography project she worked on alongside Rakha as a graduate student with Fernández's Urban Metabolism Group at MIT. In the MITdesignX program, Bayomi also was part of a team that founded Airworks, a company that uses aerial data collected by drones to provide developers with automated site plans and building models.
"It's very exciting to see a research-based technology come to reality and have a tangible impact, offering a solution that people can use," she says.
"Find a passion and pursue it"
Bayomi is also plugged into the world of entertainment. As "Nourey," a producer specializing in a genre of electronic dance music called trance, she is a rising star with Anjunabeats, the record label started by the electronic music group Above & Beyond. Her Meant to Be EP recording was released in August 2022.
She made her live debut at Above & Beyond's Group Therapy Weekender festival at Gorge Amphitheater in Washington state in July. She was joined at the festival by Fernández and students from ESI for accompanying presentations aimed at inspiring eco-consciousness among concertgoers.
Bayomi credits MIT for giving her the creative freedom to explore the intersection between science and art. "I don't see myself doing that in any other place," she says. "MIT gives me an enriching environment to get outside my comfort zone and pursue crazy new ideas.
"People shouldn't be shy to explore new venues," she says. "If you find a passion and pursue it with the intention to help others and make a tangible impact in people's lives, there usually is a really positive outcome."