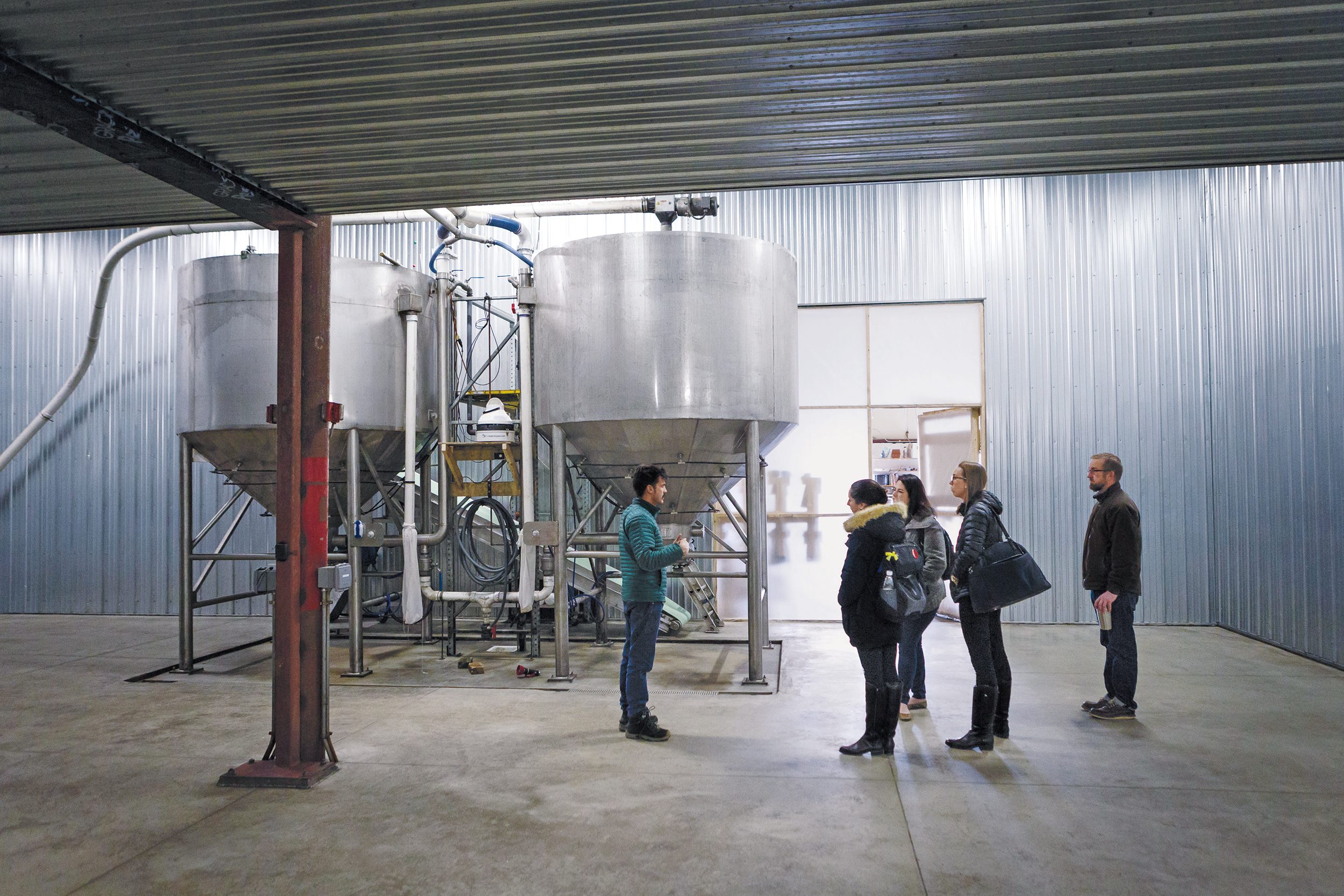 By Kathryn M. O'Neill
"If you're talking, you're not listening," senior lecturer C. Christine Kelly finally said—underscoring a central point of USA Lab, a new class offered through the MIT Sloan School of Management.
Founded to contribute to bridging the national fault lines exposed by the 2016 presidential election, USA Lab joins MIT Sloan's suite of "action learning labs," experience-based courses in which students put their lessons to work on real-world projects. It is the first to center on the United States.
There are no quick fixes for America's deep economic, cultural, and geographic divides, says senior lecturer Barbara Dyer, who co-teaches the class with Kelly, along with the George Maverick Bunker Professor of Management Thomas Kochan and senior lecturer Leigh Hafrey. "The only real solution is the time-honored, time-consuming task of listening and hearing one another," says Dyer, who is also executive director of MIT Sloan's Good Companies, Good Jobs Initiative.
A semester-long course, USA Lab begins by introducing students to the challenges facing many regions of the country and exploring their historical antecedents through readings and discussion. The centerpiece of the class is a project that gives students hands-on experience working with community partners to improve conditions.
"USA Lab is exactly the kind of opportunity that drew me to Sloan, one that provides an opportunity to make an impact at the intersection of academics and managerial action," says Emily Ullmann, a first-year MBA student in the class. "As the 2016 election made clear, the US must reconcile its preferred narrative of progress and inclusivity with the impacts of a cultural divide and the legacies of legislative and economic oppression. To me, this challenge is one that will require the principled innovation that drives Sloan, and MIT more broadly."
To begin the process, the class features lectures on topics ranging from "Race, Class, Culture, and Resilience" to "Work and the American Dream." Students also read a variety of texts, including sections of J.D. Vance's Hillbilly Elegy and Arlie Hochschild's Strangers in Their Own Land. According to Jared Johnson, a first-year MBA student working on a dual degree with Harvard's Kennedy School of Government, the instructors have created an environment where students who want to engage with these topics can challenge their own thinking. "They're really trying to provoke discussion and are asking tough questions," he says. In addition to laying the intellectual groundwork, the USA Lab class pairs student teams with community development organizations across the country to grapple firsthand with the issues rural regions face.
This year, students worked on job growth in Maine with Coastal Enterprises; evaluated the business case for child care for the Community Foundation of Greater Dubuque in Iowa; analyzed financial service offerings in the South for Hope Enterprise Corporation/ Hope Federal Credit Union; assessed barriers to workforce development in Michigan for the Pennies from Heaven Foundation; and explored challenges facing the seafood sector in Oregon for Rural Development Initiatives.
"To spend two weeks in a rural community, understand it, and provide value seemed a unique opportunity," says Hilary Gram, a second-year MBA student who partnered with Coastal Enterprises to analyze the market for Maine's agricultural products.
MIT Sloan Fellow Faisal Seraj says he was inspired to sign up for USA Lab after he attended "Taking on the Divide: Good Jobs and Shared Prosperity in Rural America," a panel discussion sponsored by Mens et Manus America at MIT last November that spotlighted regions left behind by America's economic growth. "It felt a bit surreal to hear this issue in an advanced economy like the United States," says Seraj, who works for the international development organization BRAC.
Seraj says he hopes that examining America's divides—and attempting to bridge them through USA Lab—will reveal ways to encourage more equitable growth around the world. "There is a lot of learning to be done."