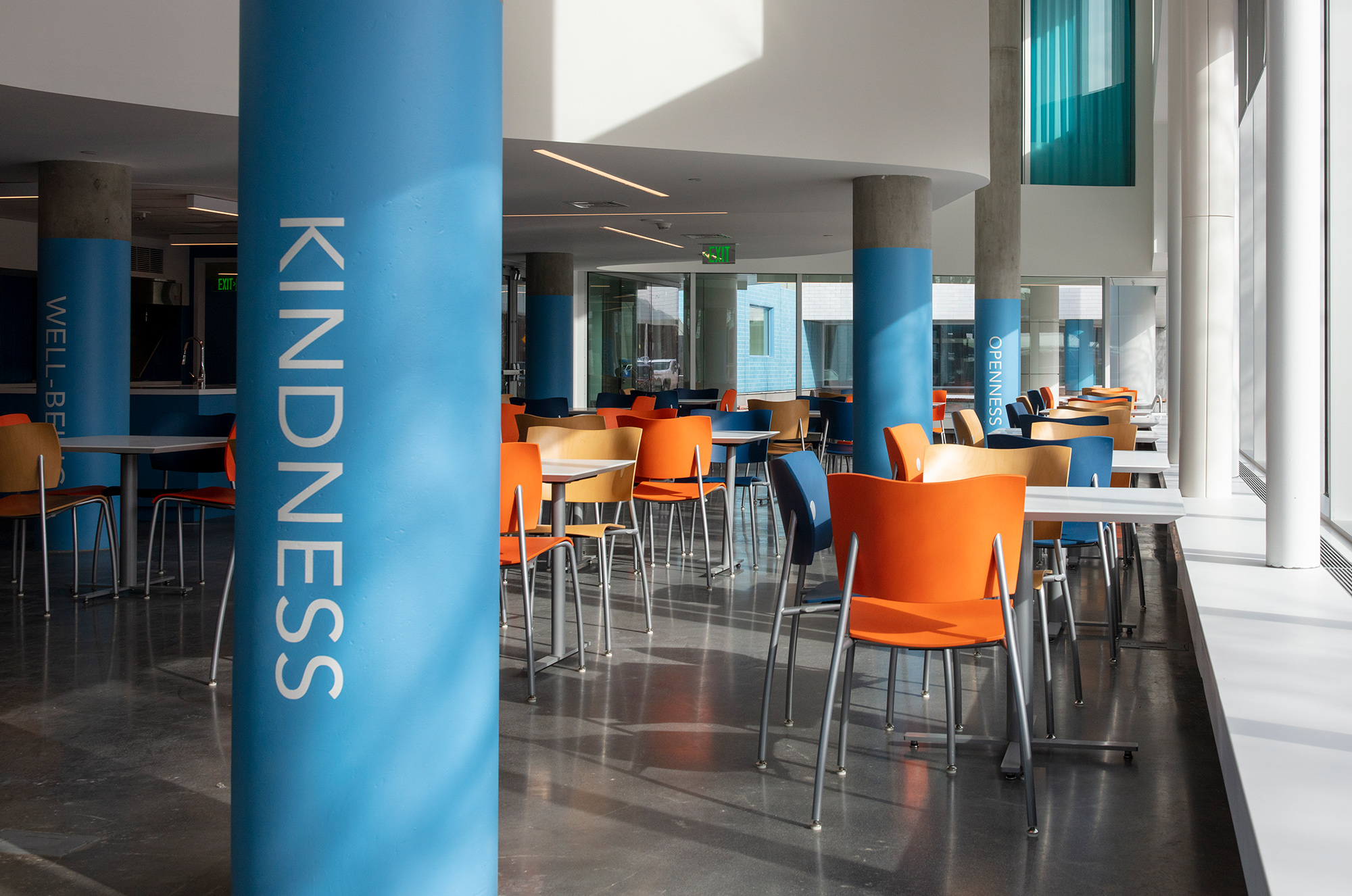 By Joelle Carson
But the community that would populate the space started taking shape well before New Vassar's opening. Drawing on a longstanding MIT tradition of consulting many stakeholders in the residence hall development process, a Founders' Group of students, faculty, and staff was formed in October 2019 to provide input on the final elements of the building's furnishings and finishes, establish a governance system, and define the community's values. The group built upon years of student input solicited throughout the planning process.
"We've long said that residence halls are 'the other classroom' at MIT, where students can learn from each other and develop intellectually, personally, physically, and spiritually," says Suzy M. Nelson, MIT's vice president and dean for student life. "We're thrilled to see how the students of New Vassar are living those values."
Founders' Group member Ololade Abdulai '23 says the group embraced the idea of "something for everyone." The new residence's design features a yoga studio, grocery store, music practice spaces, and workout rooms. It also has one of the largest and most visible makerspaces of any MIT residence and an outdoor maker yard where students can test their projects.
Supporting healthy eating was an important goal, says Emily Larson '21, also in the Founders' Group. Unique among MIT's student residences, New Vassar's dining hall houses an array of cook-for-yourself stations stocked with blenders, pans, and coolers full of ingredients. Outside of the dining hall, there's also a full country kitchen so "students can have fun cooking together—once the pandemic has subsided," she says. "The amenities allow students to feel more connected within the New Vassar community and help to solidify the relationship between New Vassar and the broader MIT community," Larson says.
The residence hall also has a distinctive open-plan design, which Abdulai hopes will eventually increase opportunities for serendipitous meetings and cross-disciplinary interactions, both academic and extracurricular. "Our goal was to create spaces where people share ideas and interests and see what comes from that dynamic," he says. "I'm really interested in seeing how the community evolves."