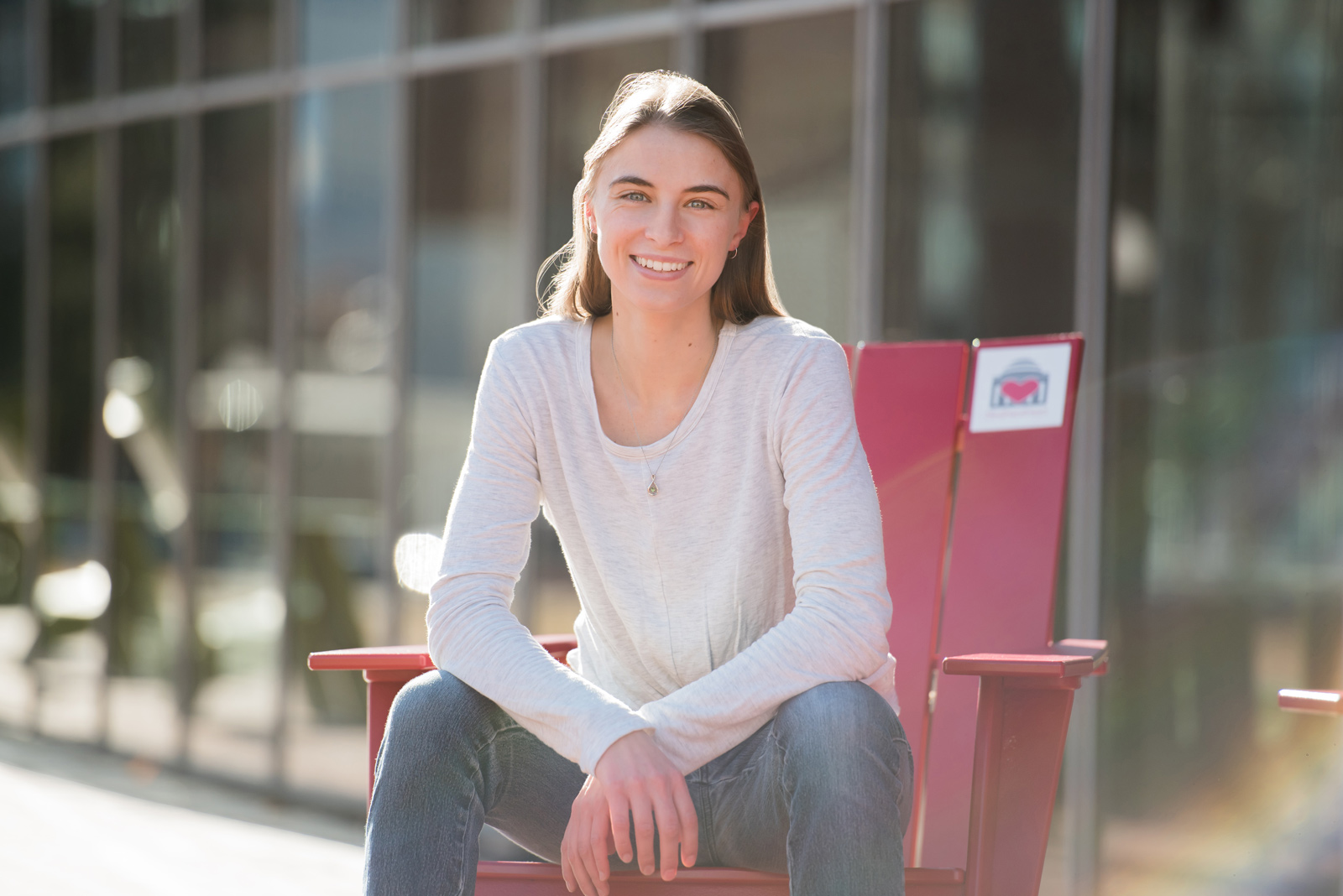 The store carried microcontrollers and do-it-yourself computing kits for "all these cool projects," says Pedlow. Time in the shop fired her imagination, she explains, and confirmed her decision to pursue the best engineering education she could find.
Pedlow was thrilled to be accepted at MIT, where she majored in mechanical engineering with a concentration in control instrumentation and robotics. Today, she is a graduate student in the Marine Robotics Group at the MIT Computer Science and Artificial Intelligence Laboratory (CSAIL), which is led by John J. Leonard, the Samuel C. Collins Professor of Mechanical and Ocean Engineering.
At CSAIL, Pedlow explores technology that enables robots in a group to work together to locate each other and explore the environment without the use of preset beacons or other infrastructure. This capability, called collaborative localization, is useful when GPS won't work: to map a cave, for example, or to navigate when a natural disaster has destroyed infrastructure. "If there's a collapsed building where you can't trust the structure and it's unsafe for people to go in, you can send in robots to explore," she says.
Pedlow is just beginning research for her master's, but she says some intriguing topics for that work are already beginning to take shape. She is considering working to improve the algorithms that measure distances between multiple robots in different locations that are moving at varying speeds; her goal would be to reduce error and improve the accuracy of those measurements.
She says the best part of being at MIT is the community that shares her passion for solving hard problems like this and covering new ground. "Everyone at MIT has something that makes them light up when they talk about it. Even with the shyest person, if you find the right topic, they will be so excited to tell you all about it. I think it's that kind of passion that really drives this place."
Staying grounded
The unfolding Covid-19 pandemic has changed many facets of daily life at MIT, yet Pedlow has found ways to stay grounded and positive. Having grown up climbing, biking, and hiking, Pedlow finds time outdoors refreshing. She takes weekly Sunday walks from Cambridge over the Charles River to Boston, where she attends Park Street Church, and she says she enjoys the time for reflection. "I find a lot of peace and hope in my faith," Pedlow says.
While Pedlow focuses her research on connecting robots, she says she considers the relationships between people the real key to success. "Just because you're working on a technical project together doesn't mean it's not beneficial to know the people you're working with as individuals." Interpersonal skills not only make friendships stronger, says Pedlow, they also make for better leaders and stronger engineering teams.
This year, Pedlow is empowered by a new kind of MIT relationship as the first recipient of the Donald Brookfield Graduate Fellowship in Mechanical Engineering, created by David '69 and Jeanne-Marie Brookfield in honor of David's father. "Having this fellowship brings the sense of relationship into research in a new way," she says. "I actually got to meet the Brookfields, tell them about what I've been doing, and thank them for their support. They're a huge influence in what I've been able to do. I'm very grateful for that."