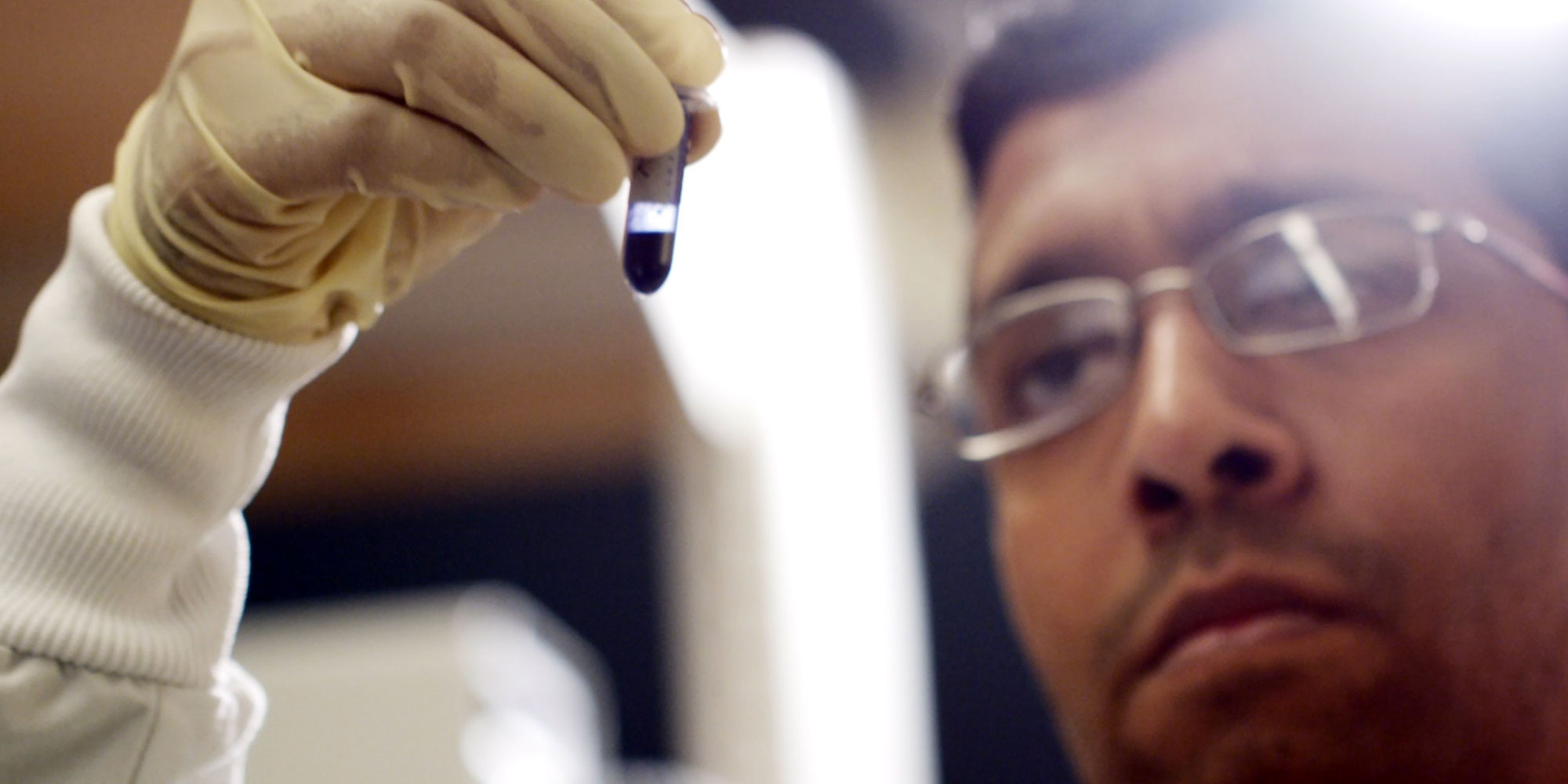 That is the arc of scientific discovery. It takes curiosity, tenacity, patience, and, above all, time.
Below are stories of MIT alumni and friends who are helping our faculty and students pursue new knowledge today to face the unknowns of tomorrow.
"Communication is paramount to achieving the full potential of science."
Scott Denmark '75 loved chemistry so much as a child that he sought out a college that would provide the same sense of fun, discovery, and excitement he had felt doing home lab experiments. "At MIT, I found exactly what I dreamed of. I spent four years, including summers, doing laboratory research at the forefront of bioinorganic chemistry and molecular recognition/synthesis," he says. "I felt like a kid in candy store."
Today, Denmark is the Reynold C. Fuson Professor of Chemistry at the University of Illinois at Urbana-Champaign. Remembering his time in Course 5 at MIT as "among the most enjoyable, formative, and happiest times of my life," Denmark chose to give back by creating the annual MIT Organic Chemistry Retreat. "This retreat gives students the financial resources to organize their own retreat and celebrate their phenomenal research."
Launched in 2018, the all-day, student-run event convenes MIT's organic chemistry graduate students, postdoctoral researchers, undergraduates, and faculty. Through presentations in poster and lecture formats, research groups learn about each other's projects. "I wanted to introduce one element I missed as an undergraduate—a sense of community," Denmark says. "I also want graduate students to take ownership of their graduate experience."
In some ways, the MIT retreat is an extension of the work Denmark does with his own graduate students, with whom he emphasizes the development of both written and oral communications skills. "I have long felt that the primary functions of academic research are the creation of new science and the training of new scientists in equal measure," he says. "I'm a big proponent of having students polish the craft of communicating their science. If they do not communicate their work in an accessible, clear manner, it won't have the same impact."
The fourth MIT Organic Chemistry Retreat, which took place virtually in June 2021, featured a total of 17 presentations and poster sessions.
Denmark says he hopes holding the event annually will boost students' presentation skills. "Communication is paramount to achieving the full potential of science to solve real-world problems," he says. "Chemistry, which has direct impact on just about every human endeavor, still has no public figure who can educate the public in all that its research contributes to society."
Looking ahead, Denmark says, "I hope that this retreat becomes a marquee event in the MIT calendar for chemistry department students and faculty, a day they look forward to and recall as part of their great memories of MIT."
—Susan Saccoccia
---
"MIT taught me not to be afraid of a big challenge."
Kathleen Octavio SM '77, PhD '86 has tackled complex problems as a physics major at Clark University, an MIT graduate student in environmental systems and civil engineering, and throughout her engineering career. Today, she is helping address complex, human problems through her support of MIT neuroscience research.
"MIT taught me not to be afraid of a big challenge," she says.
Her motivations are personal: "My husband, Miguel, was hit by a car while we were biking and suffered a serious brain injury." She and Miguel, a noted physicist, met as undergraduates at Clark. After completing their doctorates at MIT and Harvard, respectively, they spent 35 years in Miguel's native Venezuela before moving to Florida.
Since Miguel's life-altering accident, Kathy has learned about, and supported, MIT's innovative research on brain injury and the aging brain, including gifts to the Neurodegenerative Disorders and Neurotechnology Funds at the McGovern Institute for Brain Research and to the Aging Brain Initiative and Innovation Funds at The Picower Institute for Learning and Memory. "I'm interested in the whole value chain, from bold new ideas to clinical studies to the latest medical devices. The work they are doing is fascinating," she says, and will build a foundation for discovery. "I hope that my contributions will help, in some small way, to find solutions that can help other individuals and families in the future."
—Kris Willcox
---
"We wanted to start supporting future physics superstars during our lifetime."
Art Peskoff '56, SM '58, PhD '60 and his wife, Fran, were at Art's 50th Reunion when they made a key decision. "We don't have children, and we wanted to leave our estate to a charity working to better the world," Fran says. "Attending reunion events, we saw that MIT was already changing the world. We chose MIT as the beneficiary of our bequest."
The Peskoffs' bequest will support fellowships for first-year graduate students in MIT's Department of Physics, where Art did his dissertation in plasma physics. "Given my abiding interest in plasma physics," says Art, "I am especially excited about the work now being done at MIT in plasma fusion."
He and Fran, who majored in math at the University of Southern California, met while working at TRW Inc. Art was a physicist, and Fran was a computer programmer. Later, the pair turned to new ventures, including real estate. Art became an adjunct professor of physiology and biomathematics at the University of California, Los Angeles (UCLA), and Fran earned her MBA at UCLA and founded a company that developed a desktop publishing program for children.
In honor of Art's 60th Reunion, the couple instituted the Frances and Arthur Peskoff Physics Fellowship Fund, which has already awarded fellowships to five students. "We wanted to start supporting future physics superstars during our lifetime," says Fran.
The couple also supports MIT's online physics courses, which educate students worldwide. Art recently took MIT's online courses in quantum physics and says, "I learned a lot about recent discoveries."
—Susan Saccoccia
---
Watch: Supporting Research and Discovery at MIT