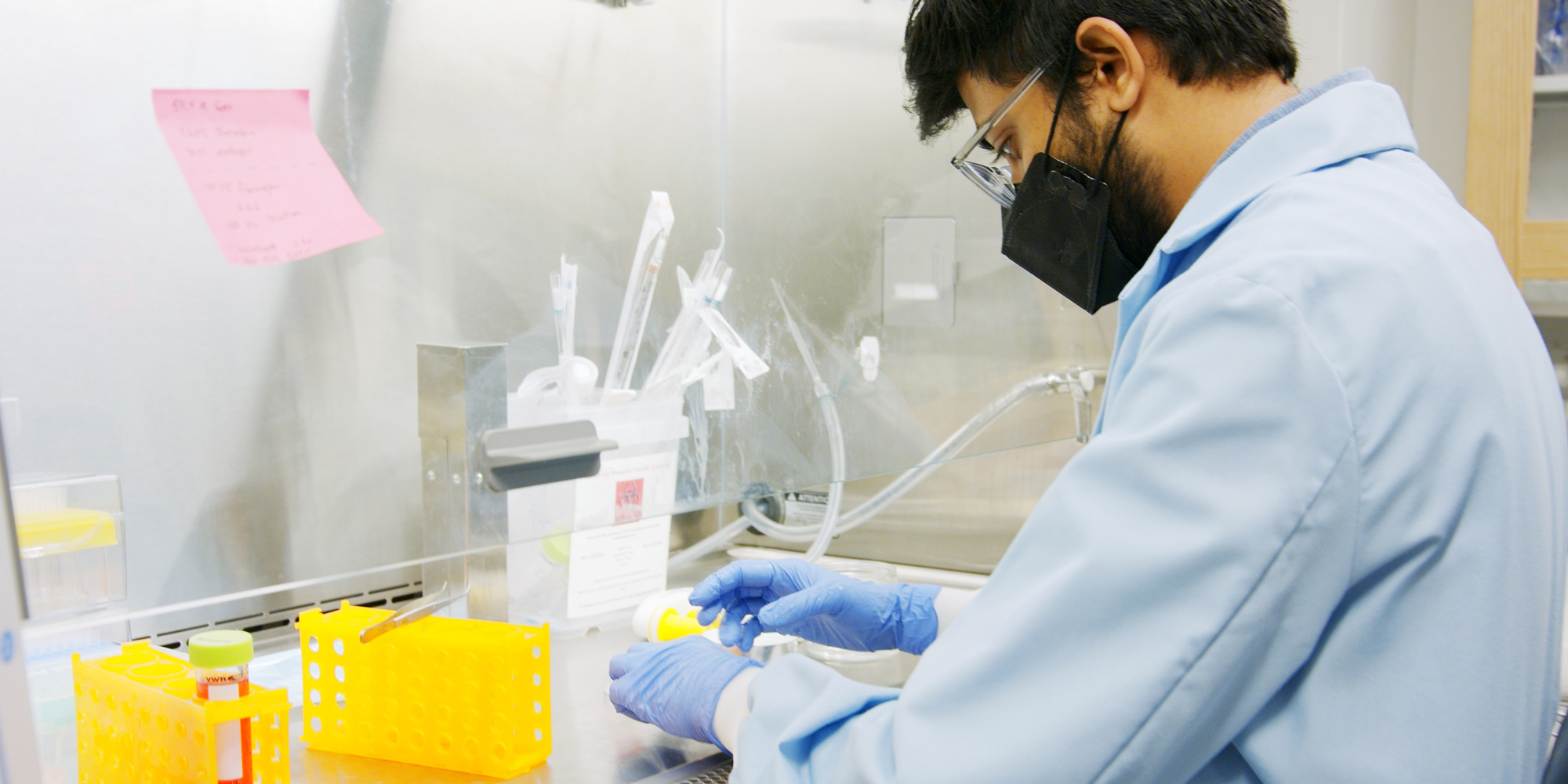 All these ingredients are at work at MIT.
Below are stories of MIT alumni and friends who are helping MIT bring its multidimensional strengths in the life and social sciences and other disciplines to bear on critical human health challenges.
"You have a high concentration of brilliant minds that hunger for really hard problems."
Emily and Malcolm Fairbairn '84, SM '85, of Orinda, California, are on a mission to cure Lyme disease. They want to give hope to people who—like themselves and their family members—have been afflicted.
"I know how people feel and what they're going through," says Emily. "It will take committed, private donors to fund critical research necessary to prevent and treat a disease that affects millions of Americans."
According to the Centers for Disease Control and Prevention, roughly 476,000 people get Lyme disease each year in the United States. Transmitted through the bite of infected ticks, Lyme causes fever, headache, fatigue, joint and body pain, brain fog, and a characteristic skin rash. If left untreated, infection can spread to joints, the heart, and the nervous system.
The couple's support of Lyme research at MIT spans a broad range of efforts, including research led by Linda Griffith, the School of Engineering Professor of Teaching Innovation in the Department of Biological Engineering, and collaborations through the MIT Sandbox Innovation Fund Program to investigate chronic health problems associated with Lyme and Covid-19.
"You have a high concentration of brilliant minds that hunger for really hard problems," Fairbairn says. "We want to help unleash that energy and creativity!"
Fairbairn hopes seeding research projects and facilitating novel partnerships will attract more funding. "Curing this disease will take billions of dollars and a lot of concerted effort by brilliant scientists like Linda."
—Mark Sullivan
---
"Mental health is important for MIT and personal to us."
Henry Lichstein '65, '66, SM '66 and his wife, Janine, had a straightforward goal for their MIT philanthropy: expanding mental health services available to students. Having lost their son, Daniel, to suicide during his junior year in college, the couple has supported mental health and suicide prevention programs ever since. Janine has been an active volunteer and board member for a suicide prevention group in their home state of California, while Henry shifted his approach to giving at MIT, seeking effective ways to support MIT students.
After learning about the Institute's MindHandHeart initiative and meeting with leaders of MIT Medical's Student Mental Health and Counseling Services, Henry and Janine created the Lichstein Family Mental Health and Counseling Fund to support a postdoctoral fellowship in clinical psychology and funded it for four years. The inaugural fellow began in the fall 2020 semester, assisting full-time clinicians in caring for MIT students.
"Mental health is important for MIT and personal to us," says Henry. "I would like to think that what we've done will mean better mental health outcomes for people on the MIT campus." Now working with early-stage companies after a 30-year career at Citibank, Henry reflects, "Given that my success was tied to the friends I made and the skills I learned at MIT, it's only right that we support MIT. We were glad to find a creative program in an area important to us. We are delighted by the outcome."
—Christine Thielman
---
"Each one of us has an obligation to ensure a better and safer future."
The head of one of Brazil's largest retailers hopes his support for postdoctoral fellowships at MIT will help create a digital platform for health that benefits people worldwide.
Fred Trajano is CEO of his family's Magazine Luiza retail chain; the company's app, Magalu, has been revolutionizing e-commerce in Brazil. Now, after seeing the devastating impacts of the Covid-19 pandemic, Trajano hopes to support a similar transformation in health care.
"The pandemic awakened in me a particular interest in the transformative role of science and research in society," Trajano says. "I feel each one of us has an obligation to ensure a better and safer future."
His gift to MIT has established the Fred Trajano Postdoctoral Fellowship in the Laboratory for Computational Physiology at MIT's Institute for Medical Engineering and Science. The lab works to improve health care by developing new and refined approaches to interpreting data.
"Big data, artificial intelligence, and predictive analysis are now the lingua franca through which health care professionals communicate as they diagnose, treat, and deliver care. The digital transformation is empowering them to deliver quality care more effectively, more safely, and more efficiently," he says.
The global marshaling of resources to create vaccines for Covid-19 shows how much can be achieved in science when backed with enough resources, Trajano adds. "This is a trend that will benefit patients everywhere."
—Mark Sullivan
---
Watch: Supporting Human Health at MIT