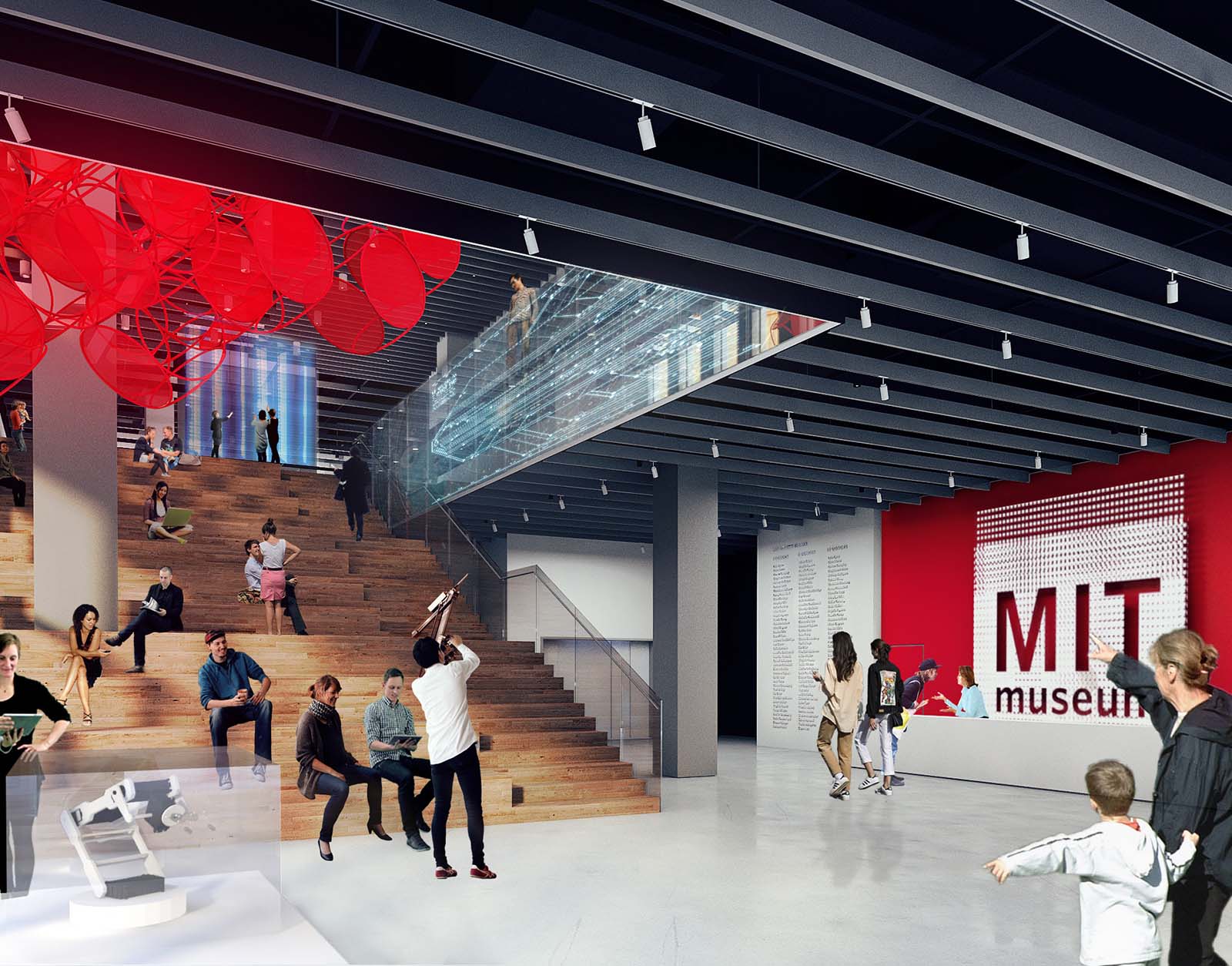 By Kathryn M. O'Neill
Relocated to a central spot in bustling Kendall Square, the new museum will feature 57,000 square feet of galleries, classrooms, a dynamic public makerspace, and a soaring two-story seating area where people can meet and discuss ideas.
The MIT Museum's collection encompasses more than a million objects, prints, rare books, drawings, photographs, films, and holograms that reflect the wide interests of the MIT community from the Institute's founding in 1861 to today. A new gallery, MIT Collects, will highlight many pieces that have never been exhibited before within installations ranging from Modeling Everything to Totally Useless Things, a collection focused on toys, puzzles, play, and the role of creativity in scientific research.
The museum, made possible partly through the generosity of MIT's donors, will also feature an exhibition called Essential MIT. Centered on the process of inquiry and discovery, this exhibition will spotlight ongoing research projects.
John Durant, the Mark R. Epstein (Class of 1963) Director of the MIT Museum, says museum staff are excited to welcome back visitors. "We are really keen to be a meeting ground between the academic community and the wider community, especially around issues that need a full discussion in public," he says. "So please come join the conversation. That's what we're about."