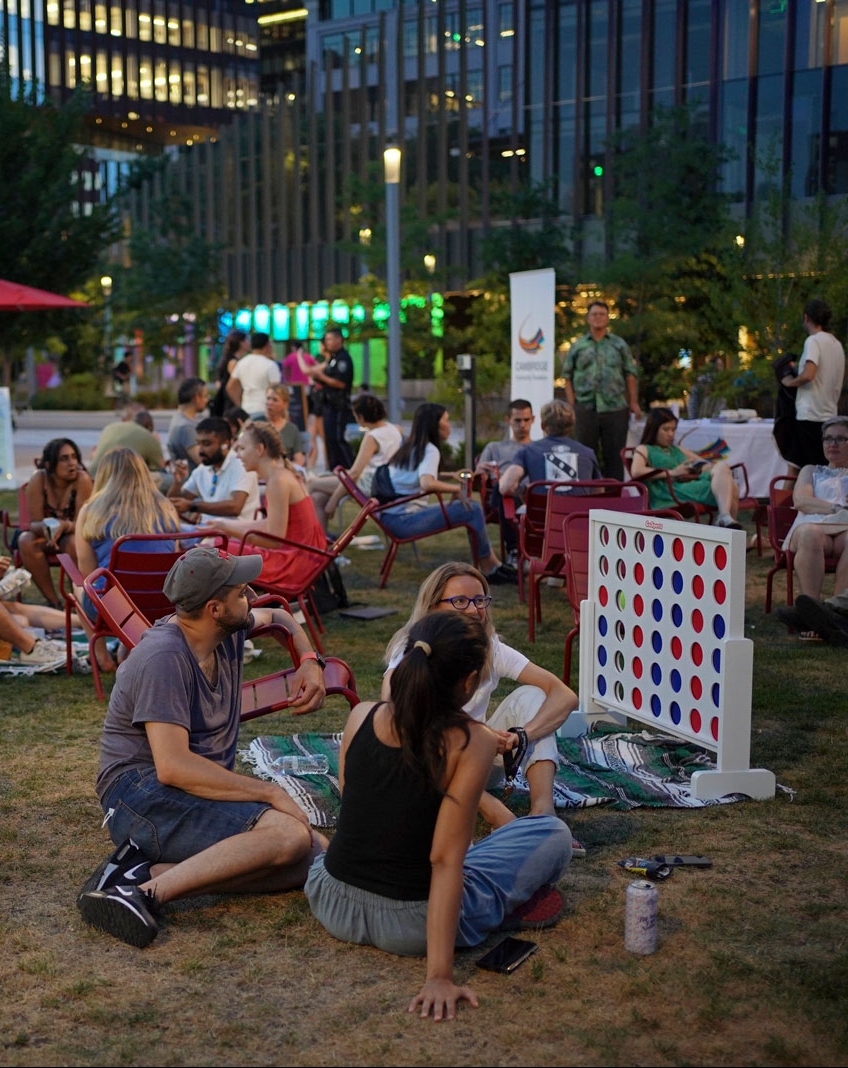 "It was like having my own little family away from home here on campus," she says.
La Casa is not the only way Nikolova found solace at MIT. She also participated in the Wellbeing Ambassadors program—part of a large network of peer leadership programs at MIT that includes MedLinks, Resident Peer Mentors, and Peers Leading Education About Sexuality and Speaking Up for Relationship Empowerment. The Wellbeing Ambassadors, which has benefited from generous donor support, brings together student leaders who are passionate about promoting a culture at MIT where they and their peers can prioritize well-being. "In order to be successful in other areas of your life, wellness has to be prioritized," says Nikolova, who joined the program as a sophomore. "Throughout the years, I started to realize just how important this whole experience is for me personally. This program helps me to take care of myself."
That hasn't always been the case, says Nikolova, for her and for many of her classmates. "Many people forget to take care of themselves in the midst of their academic life," she observes. She and her fellow ambassadors encourage their peers to prioritize mental and physical health, social connections with others, and taking time to clarify their sense of purpose. "We're available to have honest conversations, which include helping people confront unhealthy sleep, diet, and social habits." For Wellbeing Ambassadors, perfection is not the goal, Nikolova says. Failing, then getting up and trying again, is celebrated.
After graduating last May with a bachelor's degree in aerospace engineering, concentrating in space exploration, Nikolova is pursuing a master's degree at MIT and will continue to participate in the ambassadors program. "I really enjoyed being a part of the Wellbeing Ambassadors, and hopefully my research will allow this to continue," she says.
MIT is developing new wellness-oriented student spaces such as the renovated Stratton Student Center's Wellbeing Lab, which offers programs and workshops on financial, physical, and mental well-being along with networking and social events. "I am so excited about the new lab," says Nikolova. "The Wellbeing Ambassadors will be able to meet there regularly with members and anyone who wants to get involved. It's going to have such a wonderful impact on the whole community."
Kendra Williams is a 2023 Council of Advancement and Support of Education (CASE) Summer Intern.