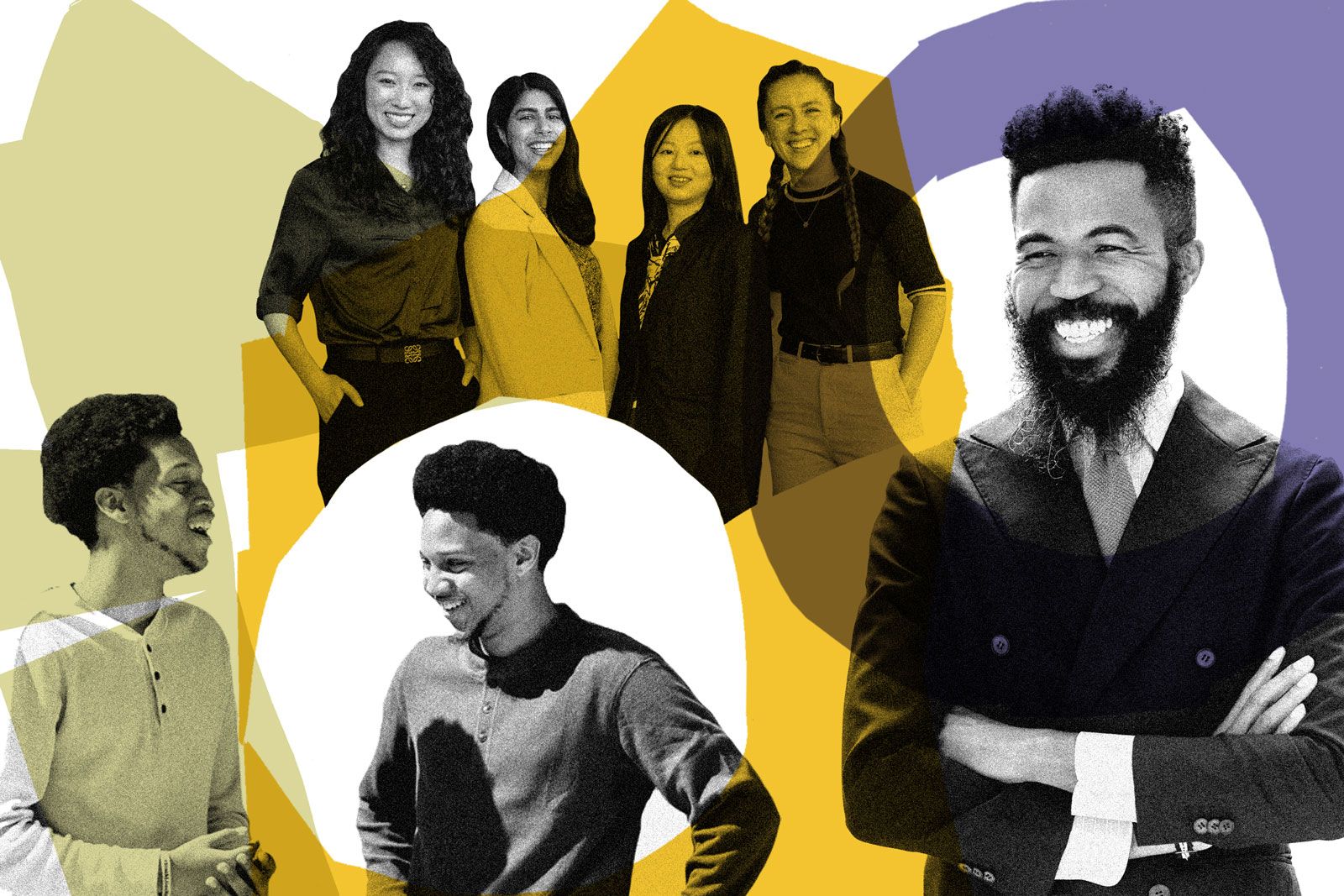 "The only cultural reference I really had for it was Good Will Hunting," he admits, referencing the film about a young math genius. "I didn't associate MIT with humanistic study."
Then a PhD candidate in literature at Princeton University, Bennett was intrigued by the SHASS fellowship, which provides a nine-month paid appointment to candidates from underrepresented groups. "It seemed like an incredible opportunity," he says. "And lo and behold, I got here to the literature department and people were doing all sorts of things I found absolutely fascinating."
Bennett, now the author of five books of poetry, criticism, and narrative nonfiction, joined the MIT faculty as professor of literature and Distinguished Chair of the Humanities in summer 2023. During his fellowship eight years ago, he worked on a dissertation about animal figures in African American literature that became his second book, Being Property Once Myself, which was published by Harvard University Press in 2020.
The time at MIT was invaluable, he says, not just because it gave him "space and money to read and write," as he puts it, but also because of the mentorship from faculty such as literature professor Mary Fuller. "Mary modeled for me a vision of mentorship that takes the entire person, and not just the scope of a particular research project, into account. It was always my sense from our conversations that I should be thinking about what I loved in life, and how to cultivate a sense of purpose and joy outside of my work."
Bennett drew further inspiration from the camaraderie of fellow scholars researching topics such as Haitian immigration and patterns of educational attainment by Black mothers and daughters. "My whole year was hanging out with my cohort inside and outside of the department," he says. "It meant a great deal to have a bunch of friends I could turn to, especially as we all began applying for jobs."
The distinctive MIT environment ended up inspiring his writing as well. "I think a lot about how my time at MIT changed the way I conceive of my larger intellectual project," he says. "In one of the books I'm working on now, I'm trying to recover a number of early 20th-century Black scientists who understood the practice of teaching science as part of a larger struggle for racial justice."
In addition to writing and teaching poetry classes, Bennett is spearheading the People's Poetry Archive, which he hopes will one day be among the largest archives of Black poetry in the world. "MIT feels like a place for builders, a place where you can bring what you imagine to life," Bennett says. "In my own way, I'm building something here."
Future leaders
Twin brothers Miles and Malik George '22 showed so much promise in bioengineering as MIT undergraduates that one of their mentors suggested they should apply to graduate school. As the first two members of their New Jersey family to earn undergraduate degrees, however, they had no idea how to pay for it. Through Laureates and Leaders, a program of the Office of Minority Education (OME), they got a welcome surprise. "One of the astounding things we learned early on was that a PhD can be paid for," says Miles. In fact, many STEM PhD students receive funding, according to Greg Jain, OME assistant dean for personal and professional development programs.
It's that kind of knowledge that the Laureates and Leaders program was set up to provide. Since 2007, the program has helped guide students through the process of applying for PhD and MD/PhD programs, offering mentorship, application workshops, and financial assistance with fees, test prep, and conference travel. To date, some 275 students have graduated from the program. "For some of these students, the possibility of graduate school never crossed their mind," says Jain. "This program allows them to explore all options and reach their full potential."
As for Miles and Malik, they are both now doctoral students at MIT, working on issues of agriculture and climate science—and producing popular TikTok videos to teach science to young people. "We're looking for some way to document our PhD process as a platform to encourage other people like us to pursue research at a higher level."
Women in physics, unite
Women in the sciences are used to being in the distinct minority, but what if that were to change? The Rising Stars in Physics program sought to answer that question during its inaugural workshop in 2016, which provided standout female doctoral students from MIT and other institutions with the opportunity to spend two days engaging in scientific discussions and networking.
"For most of them, it's the first time they are in the room with a majority of women in physics," says Pablo Jarillo-Herrero, the Cecil and Ida Green Professor of Physics, who conceived of and launched the program and then secured a grant from the Heising-Simons Foundation to fund its continuation.
In addition to research presentations, an annual Rising Stars workshop features panel discussions by academic leaders on topics such as applying for jobs and grants, balancing work and family, and collaborating with colleagues. Workshops have been held at peer institutions such as Princeton and Stanford, and the event will return to MIT in 2024.
"We give them a realistic vision of what it's like working in academia—the pros and cons," Jarillo-Herrero says. The majority of workshop attendees, he adds, have gone on to academic positions, including MIT associate professor Netta Engelhardt, who researches quantum gravity, and assistant professor Lina Necib PhD '17, a theoretical astroparticle physicist.
A "galaxy" of EECS stars
The Department of Electrical Engineering and Computer Science (EECS) undertook a concerted effort years ago to affect its undergraduate gender ratio—now it's almost evenly split. Yet, the doctoral program remains mostly male. The department launched Thriving Stars to help tilt that balance. The initiative aims to reach gender parity within five years through meaningful changes to recruitment, among other things. A key element of this is mentorship. Now, admitted female and nonbinary students are matched with a mentor during EECS Visit Days to answer questions and make them feel welcome.
"It was great chatting with my mentor," says Rebecca Lin, now a first-year PhD student. "I got her candid thoughts on areas of grad school that mattered to me, and it contributed to me choosing MIT." Lin still looks forward to seeing the familiar face of her mentor, Jillian Ross, at campus events. A second-year PhD student, Ross mentored several students. "I enjoy being a resource to newly admitted students in any way I can," she says. "We discuss everything from conducting research to housing experiences to visa challenges."
The initiative has already made a difference, says EECS graduate officer and professor Leslie Kolodziejski, helping to raise the number of women and nonbinary students in an entering class, which previously hovered between 30 and 40 per year, to 48 this year. "My plan is to create a Thriving Stars 'galaxy,'" she says. "A big network of women who can connect and hang out with each other at conferences in the field."