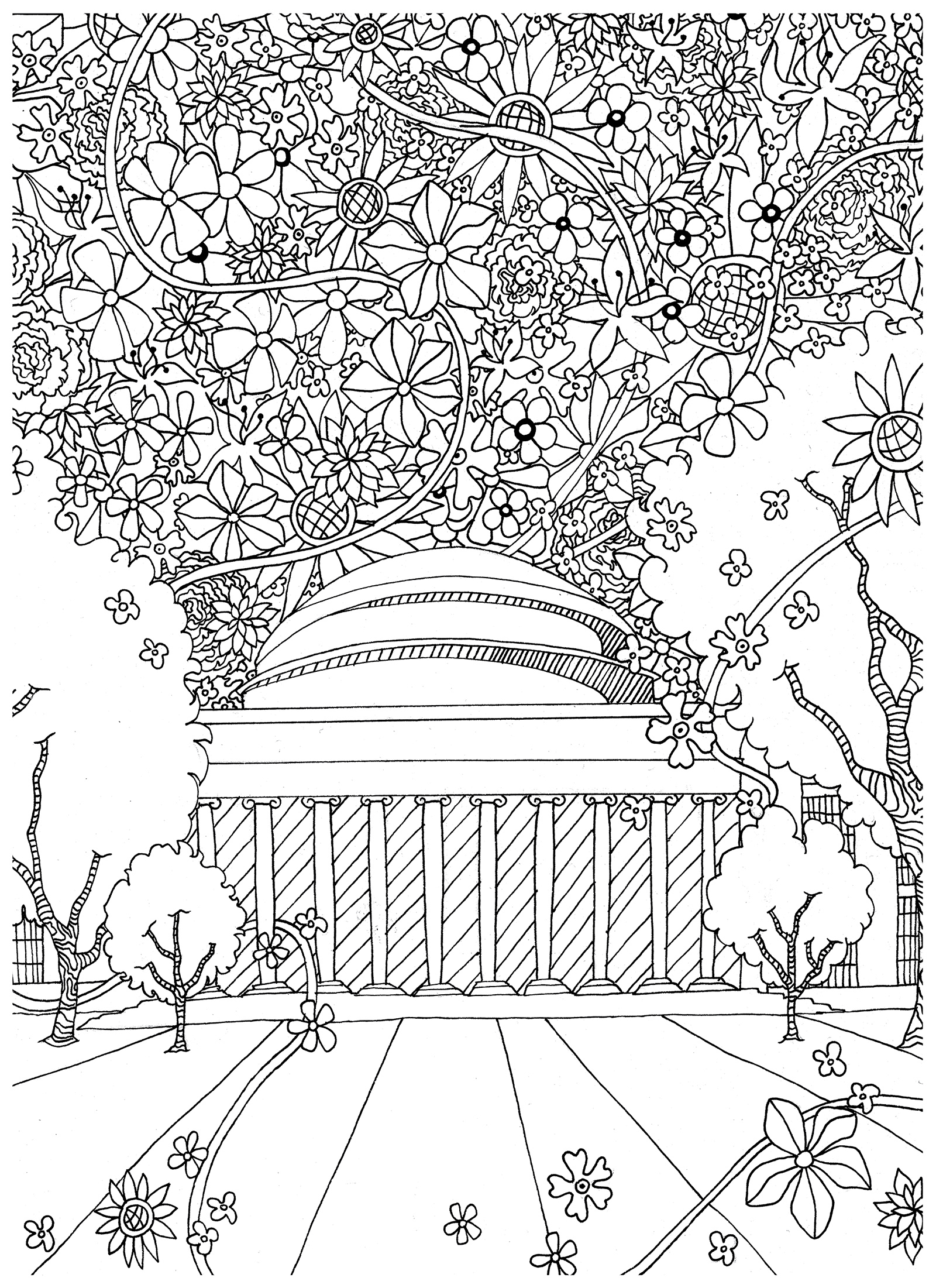 The coloring book was developed this spring by MindHandHeart, an MIT coalition working to make the Institute more welcoming, healthy, and inclusive.

"Making art is helping me get through the pandemic, so I hope that my page can help others cope too," says Gao.
Download a pdf of Gao's artwork to color.