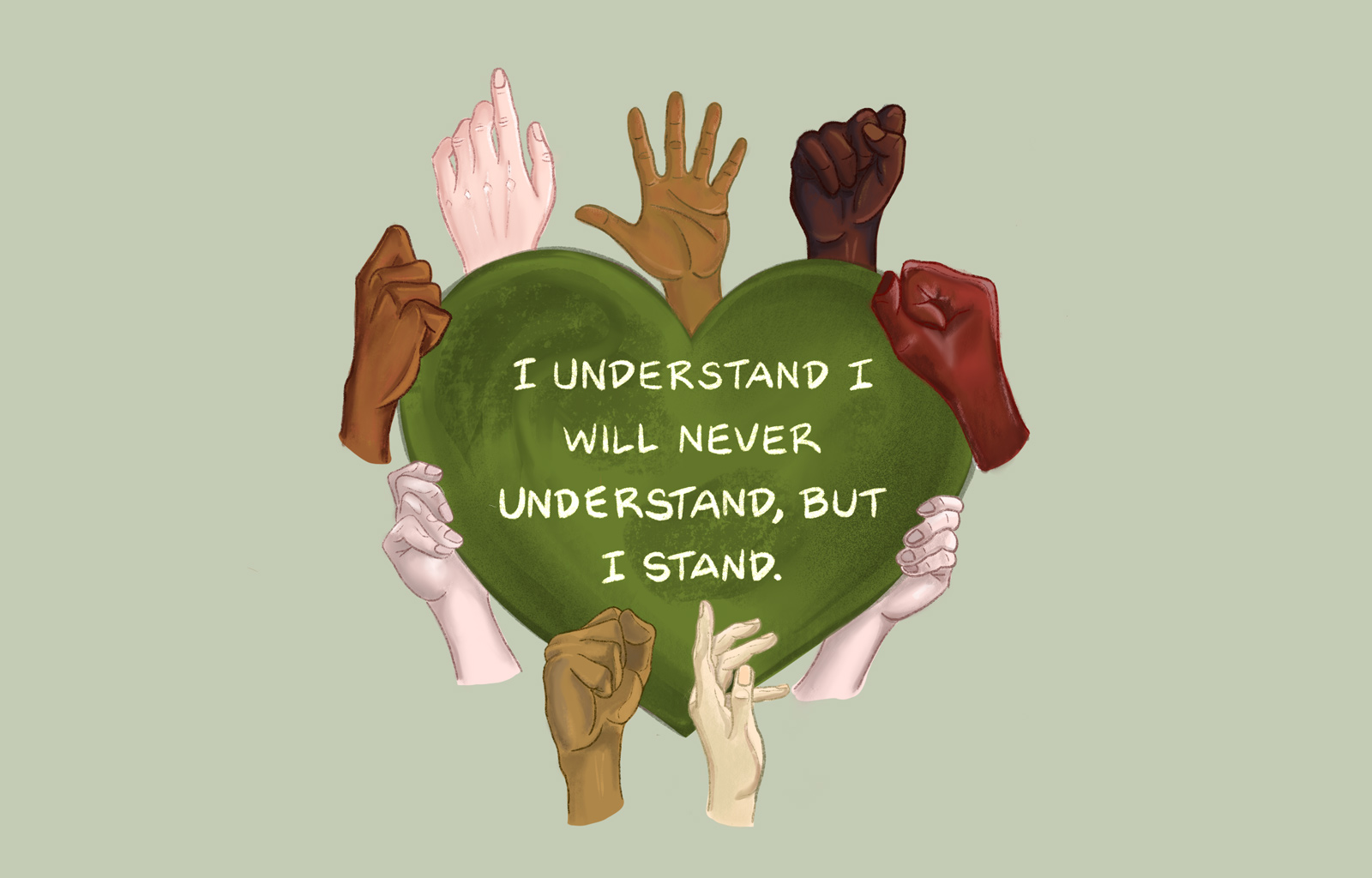 This spring, roommates Sarah Acolatse '22 and Emily Han '22 decided they wanted to address racial injustice. "Seeing the news about the deaths of George Floyd and Breonna Taylor, I wanted to do something," Acolatse says, referring to two Black people whose names became rallying cries of the Black Lives Matter movement after they died in the hands of police this year. "I felt pretty helpless."
Sharing an interest in digital art, Acolatse and Han decided to found MIT Drawn Together, a collective of artists that creates commissioned works of art in exchange for donations of at least $25. Drawn Together collects these donations and contributes them to the Black Lives Matter Foundation and other organizations focused on racial justice.
"We realized that a bunch of MIT students are very talented artists, and we decided to start a project that would let them use that talent for good," Han says. Education on justice issues, she points out, is also a significant part of the mission. "It's a great way to circulate information and show how donations are used."
The roommates received an enthusiastic response when they announced the project to their fellow undergraduates via email, and their Instagram feed brought the project's popularity to the next level. "We thought it would be a super small project, but a lot of people wanted to help," Acolatse says. By the end of July, the pair had a "club" of more than 20 artists—mostly MIT undergraduates— that regularly meets online to discuss their artwork and give each other feedback and support. Some alumni have also gotten involved by promising matching grants from their employers. "I feel a real sense of community, even though we're not together on campus," Acolatse says.
In just two months, Drawn Together artists created more than 100 original pieces, raising more than $3,500. The founders plan to continue the project indefinitely. "After starting this project, I feel like I have been able to express whatever passion I have to support the people I love and care about," Acolatse says. "It has made me realize that a lot of people really do care about these important issues, and it's been heartwarming to see."