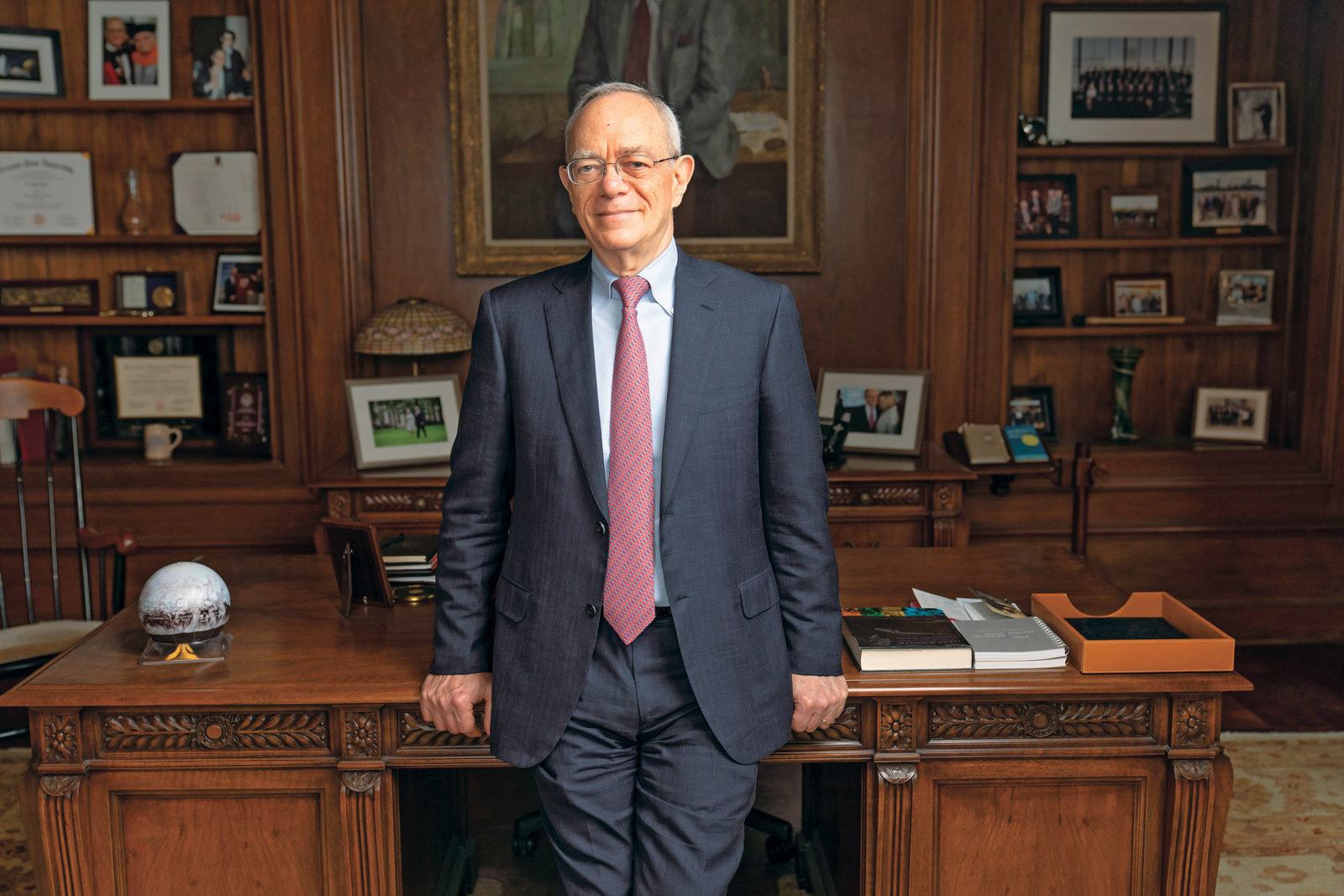 For any institution, a challenge of this magnitude naturally has serious practical implications; the arrival of Covid-19 drastically changed campus life overnight and forced us to reinvent nearly every aspect of our operations.
Yet despite this strain, without breaking stride, the people of MIT also began to make immediate scientific and technical contributions to fighting the pandemic. Two factors made this possible: the signature problem-solving drive of our faculty, staff, and students, and the fact that MIT had been laying the groundwork to fight a pandemic— and other urgent global challenges—through our longstanding commitment to fundamental research.
In science and engineering, MIT researchers were already grappling with deep questions bearing on human health: How do we develop effective treatments to fight pathogens? Could new data science methods help us understand the spread of infectious disease? What can atmospheric chemistry reveal about how hazardous substances in the atmosphere affect human health, and how should this inform decision making on climate policy?
At the same time, social scientists had been probing how work conditions influence employees' health, while urban planners were investigating how the neighborhoods we live in shape our personal health outcomes. The answers they found often cast a harsh light on longstanding inequities, making it painfully clear, as we have all seen through the Covid-19 crisis, that socioeconomic disparities play a major role in determining the health of individuals and communities.
In effect, in the face of a pandemic, decades of wide-ranging fundamental research provided a springboard for practical action. As stewards and champions of this research, MIT has the opportunity—and the responsibility—to launch bold, innovative responses not only to the current Covid-19 crisis but to an array of global problems in human health, from the persistent threat of malaria to the impacts of climate change. With its focus on global health, this issue of Spectrum offers a glimpse of some of MIT's extraordinary minds at work. And it makes clear that our common humanity demands that we respond to global health crises with global collaboration.
Sincerely,
L. Rafael Reif