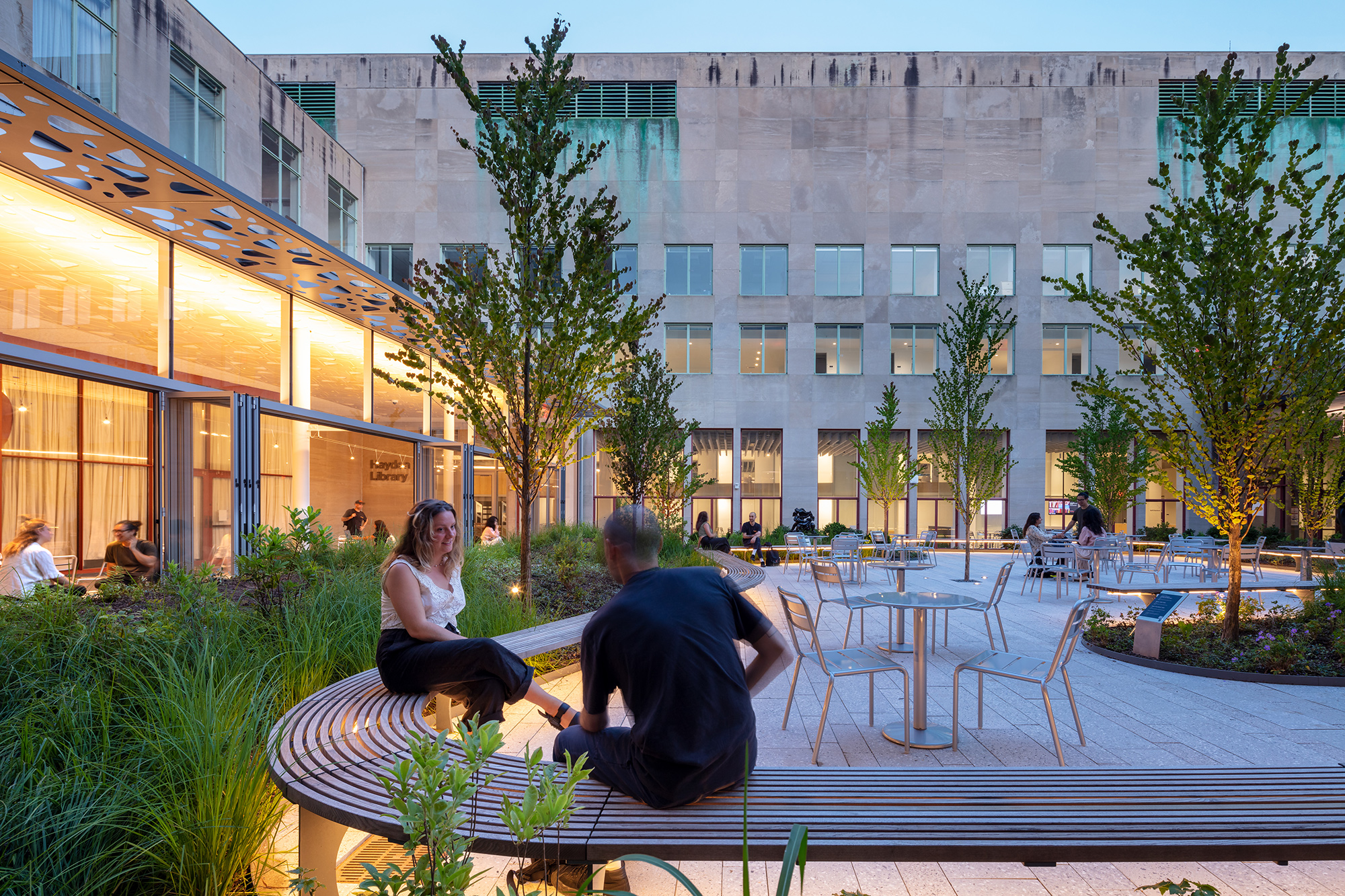 By Mark Sullivan

It's a place where visitors search for one thing, look down the row of books, and often find something else: inspiration.
The impressively renovated library and adjoining Building 14 courtyard that welcomed back the MIT community this summer are designed to invite such serendipitous connections.
"We wanted to make Hayden more of a watering hole, a place that drew people from all over campus to encounter ideas and one another," says Mary Fuller, a professor of literature who served on the Institute-wide Task Force on the Future of Libraries. "You'll see open vistas, more entryways, and dramatic improvements to accessibility. Inside the library and around its margins, there is a gradation of spaces, from the outdoor public space of a redesigned courtyard through event spaces and classrooms, all the way to small private spaces where one or two people can work."
A premium has been placed on access. The first floor of the library is now open 24 hours, with eight group-study rooms plus an event space. A library cafe offers coffee and snacks. A central staircase leads to the library's different levels, and there are more bathrooms, all gender-neutral.
Signature bay windows overlooking the Charles River have been refitted with energy-conserving insulated glass, and LEED Gold certification is targeted for the entire project. The courtyard, with a large serpentine walkway, features nine new Katsura trees. A porch blends inside and outside: accordion windows open fully to the courtyard, and a perforated sunscreen creates shadows like dappled sunlight through the trees.
The striking renovations were made possible with the support of MIT's alumni and friends. Fundraising for the courtyard project is ongoing.