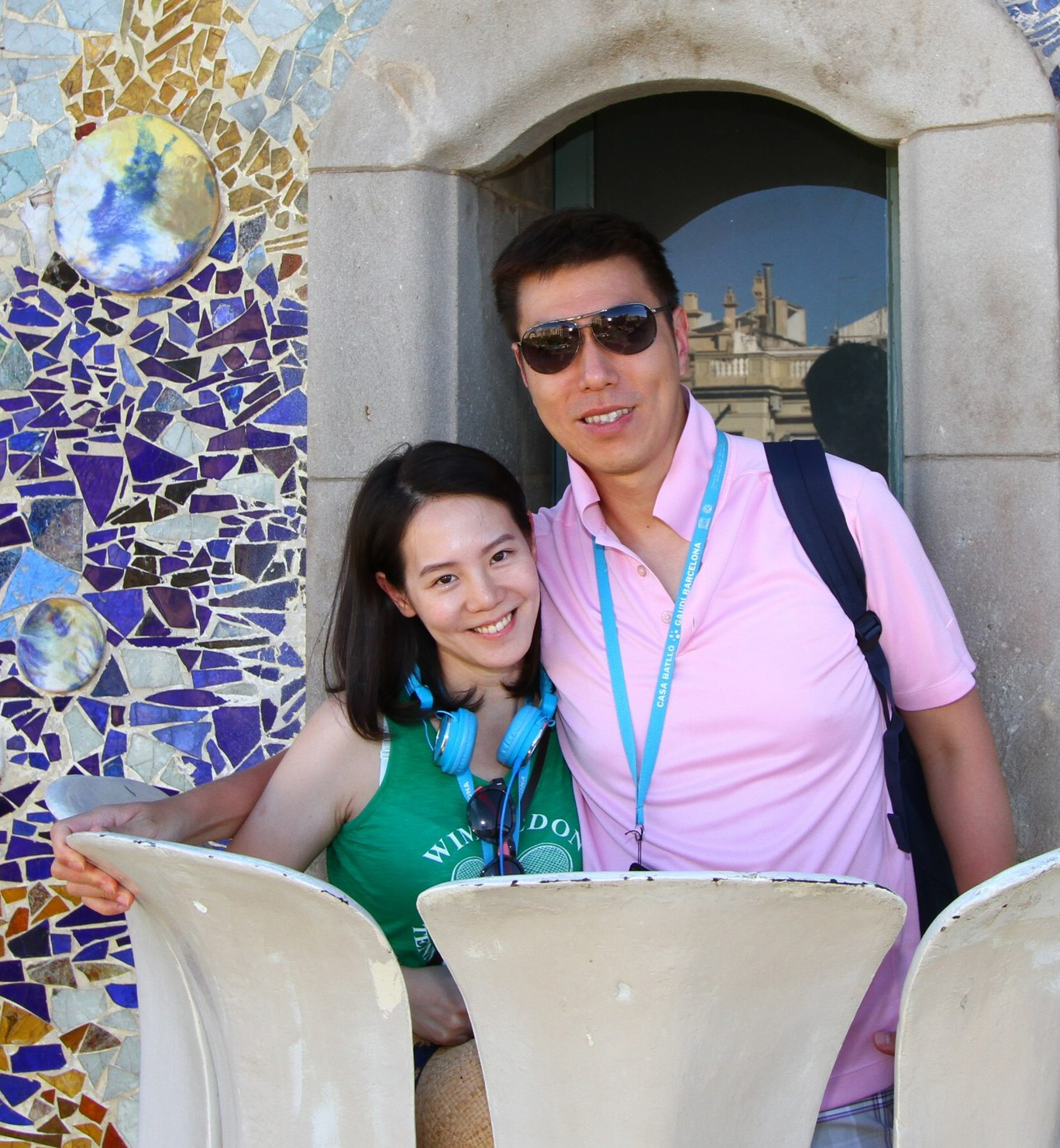 By Susan Saccoccia

While attending American schools in his home country, Taiwan, Ma enjoyed drawing comics and considered going to art school. Instead, he says, "I decided to keep my options open," and studied architecture and computer science as an undergraduate at the University of California, Berkeley. "Architecture is a practical art. You see the tangible results of design."
That's one reason he and Tsung, who met as MBA students at MIT, decided to support SA+P. "Our fellowship is intended to engage the next generation in design thinking," Ma explains. "Our MIT education has opened doors for us, and we want to give back."
After earning his undergraduate degrees, Ma joined four MIT graduates in forming a startup. Their then-pioneering product was a mobile application for salesforce automation. Two years later, they sold the company and Ma returned to Taiwan. He took a job doing systems integration for a government agency running large infrastructure operations such as airport and subway systems. "I enjoyed doing applied design," says Ma, "and it was fun learning how government works. But when designing entire projects, I needed to build out my skillset in finance and budgeting, and so I applied to the MIT Sloan School of Management."
Problem-solving approach
The hands-on approach used at MIT Sloan was "eye-opening," Ma says. "We'd work out a solution to a problem rather than analyze a case history. We'd deal with unknowns and figure out solutions in a way that is similar to what one does in architecture and computer science, by building from the fundamentals."
A summer job at Goldman Sachs in Hong Kong introduced Ma to the world of global financial services. After earning his MIT degree, he accepted a position in the Shanghai office of McKinsey & Company. Then, just before he left Boston, Ma learned his mother had cancer. He immediately returned to Taiwan, and at his mother's request, took charge of the business she founded in 1983: the first clinical nutritional product and consulting company in Taiwan.
Successfully competing with a large multinational, the company, NutritecEnjoy Corporation, develops nutritional formulas targeted toward the Taiwanese population. "My mother saw that Taiwanese consumers needed products that were more affordable than costly imports," says Ma, "as well as formulas that suit those who are lactose-intolerant and powders that easily dissolve in warm liquids."
Since Ma began leading the company a decade ago, NutritecEnjoy has expanded from 25 employees to 200 and grown 400%. More than 90% of Taiwan's hospitals and nursing institutions use NutritecEnjoy products, which are also sold by over 1,300 pharmacies and medical supply stores. The company also provides clinical nutrition consulting to medical institutions. Ma anticipates expanding to neighboring markets in Southeast Asia.
Returning to MIT in 2019 for his 10th Reunion, Ma visited SA+P and was inspired by its approach to teaching design. "SA+P is the number one architecture school in the country," says Ma, "but its emphasis is not on buildings alone. Instead, SA+P teaches the fundamentals of design, skills that can improve problem solving in any creative discipline."
Ma and Tsung believe this work deserves support. "SA+P teaches design skills that the world needs more than ever to solve problems and think outside of the box," he says. "We've started our fellowship now to have more impact sooner."