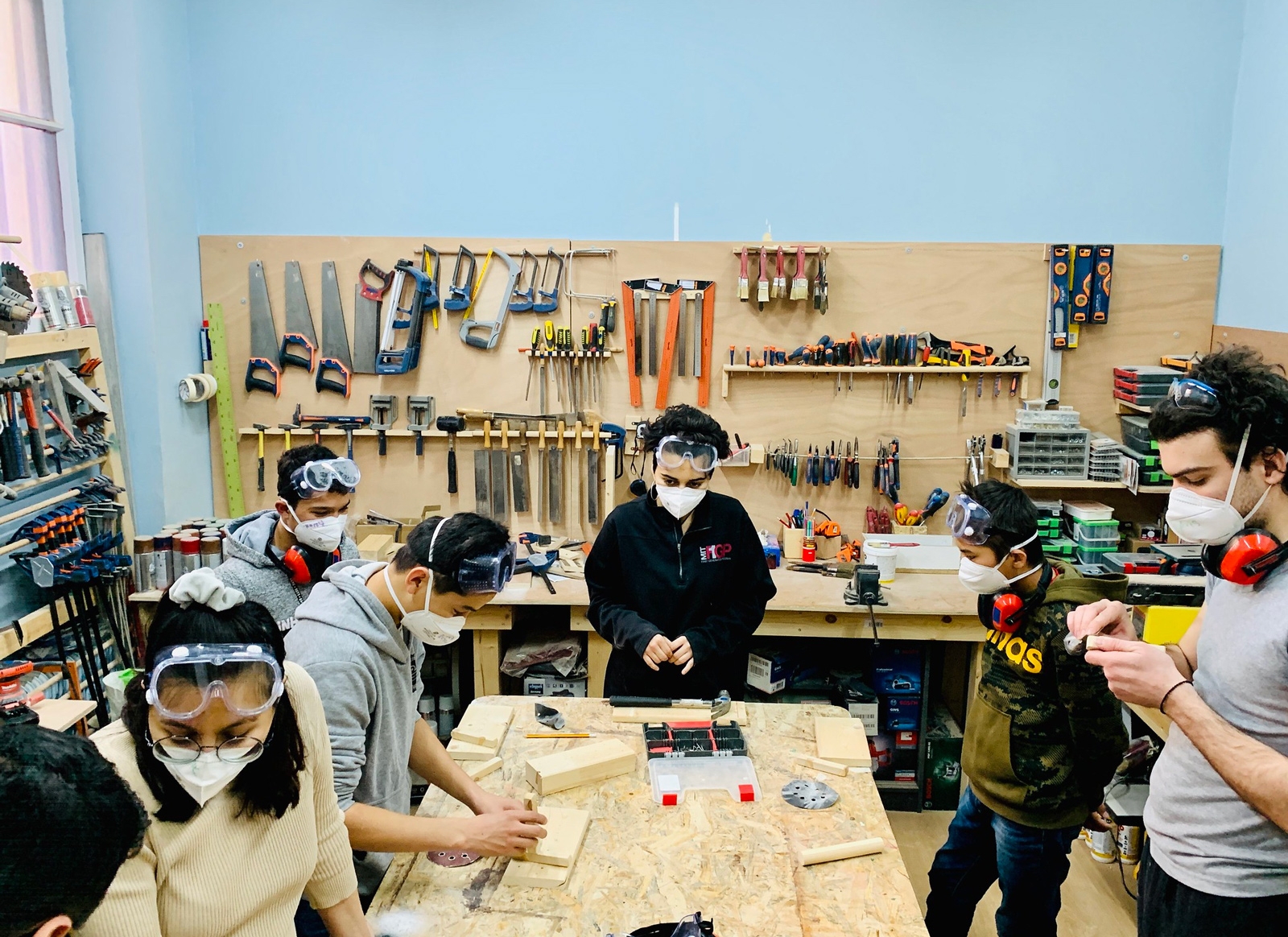 By Michael Blanding
As the pot sat over the flames, they would have to feed the fire, using up precious firewood and incidentally creating woodsmoke, which harms health and the climate. Recently, however, the refugees began using insulated box cookers; now they can bring beans to a boil for just a few minutes and leave them to cook inside overnight, a system that uses much less energy.
The innovation was made possible by D-Lab, an MIT program that develops collaborative solutions for global poverty challenges. The program, which is celebrating its 20th anniversary this year, doesn't just create products for resource-poor communities; it actively works with people to help them design their own solutions.
"If you are giving people off-the-shelf items, then frequently that means someone else decided what people's priorities are," says D-Lab's founding director Amy Smith '84, SM '95, ME '95, senior lecturer in mechanical engineering. "One of the best ways of knowing what people need is to see what they'll make." The process of teaching design and collaborating to create products ensures that those products will be useful. It is also empowering— especially for people who have been displaced by conflict and are living in camps.
"Being able to feel in control of their environment is something they don't normally have," Smith says. Creating products to fill their own needs, fosters "joy and pride.'"
Inclusion and equity
Smith became acutely aware of the gulf between the privileged and disadvantaged when she lived in Rajasthan, India, for a year as a child. "Inclusion and equity have always been driving forces for me," Smith says. After studying mechanical engineering at MIT, she joined the Peace Corps in Botswana.
She returned to MIT to earn her master's, intending to develop the skills to design products for communities like the ones in Africa where she worked. As a teaching assistant, she developed classes on designing for the developing world, where resources are limited. "These products are great vehicles for teaching solid design principles of reliability, robustness, and simplicity," Smith says.
After earning her mechanical engineering master's, she continued on as a lecturer at MIT, working with the Haitian Students Alliance to create a course simply called The Haiti Class. Students spent the fall learning about the country, traveled there during the Independent Activities Period in January to conduct research, and spent the spring designing a product. They then returned to implement the solution in summer.
As organizations from other countries learned about the approach, Smith quickly expanded the program to create D-Lab—named in the style of MIT Sloan School of Management classes such as G-Lab, the Global Entrepreneurship Lab. "D is an awesome letter," says Smith, who left the meaning of the initial open-ended. "You can use it for development and design and dissemination and discovery."
Since its founding in 2002, D-Lab has expanded into more than 25 countries, including Colombia, Ghana, India, Mali, and Uganda and involves two dozen MIT faculty and staff. In its 20 years, more than 3,000 students have participated in D-Lab's hands-on, project-based MIT classes, with more than 600 traveling to work with community partners in person.
Today, the program incorporates three overlapping approaches— design for, where D-Lab staff works with students to develop technologies for new groups; design with, where they create products together with community members; and design by, where communities learn to design for themselves. "Design by is by far the richest of the three in terms of community development outcomes," Smith says. "It is tremendously empowering and transformative."
In addition to offering more than 15 different classes at MIT each year, D-Lab also helps lead international design summits that bring teams of people together to brainstorm and create new products. It has also developed several curricula that enable partner organizations to teach the principles of design.
In Haiti, for example, Smith and her students helped residents turn agricultural waste into clean-burning fuel. One of Smith's first graduate students, Amy Banzaert '98, SM '06, PhD '13, combined fieldwork and laboratory research to bring the technique to El Salvador and Nicaragua, adapting it to local materials and methods with the help of residents. This laid the foundation for D-Lab's Harvest Fuel Initiative, which later brought the technique to East Africa. Banzaert now serves as director of engineering studies at Wellesley College, where she created "We-Lab," applying D-Lab's collaborative humanitarian approach to domestic challenges.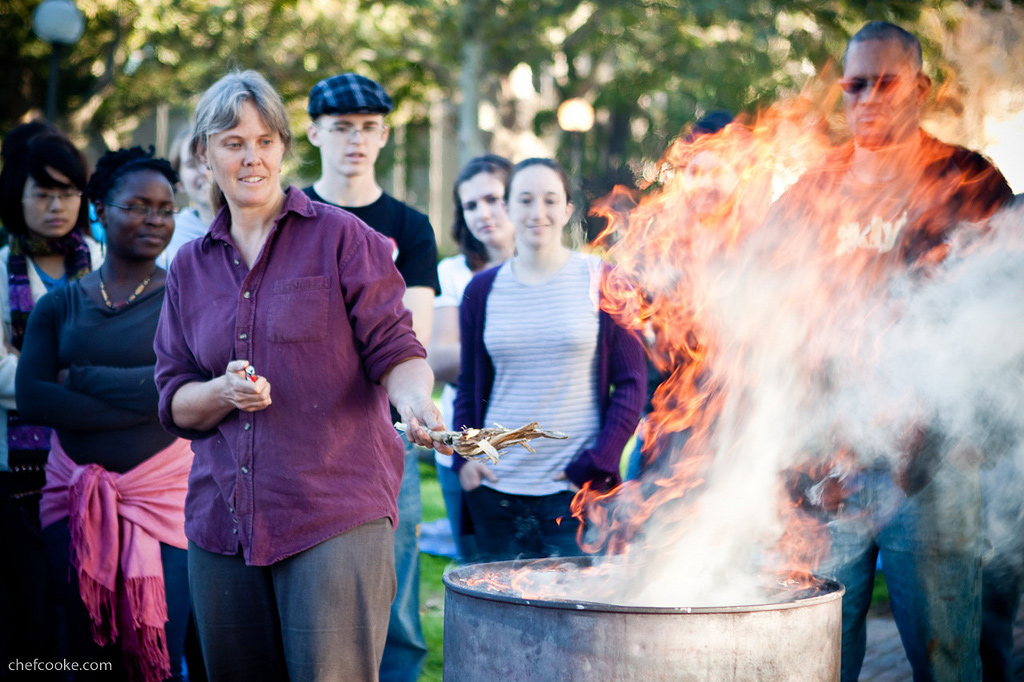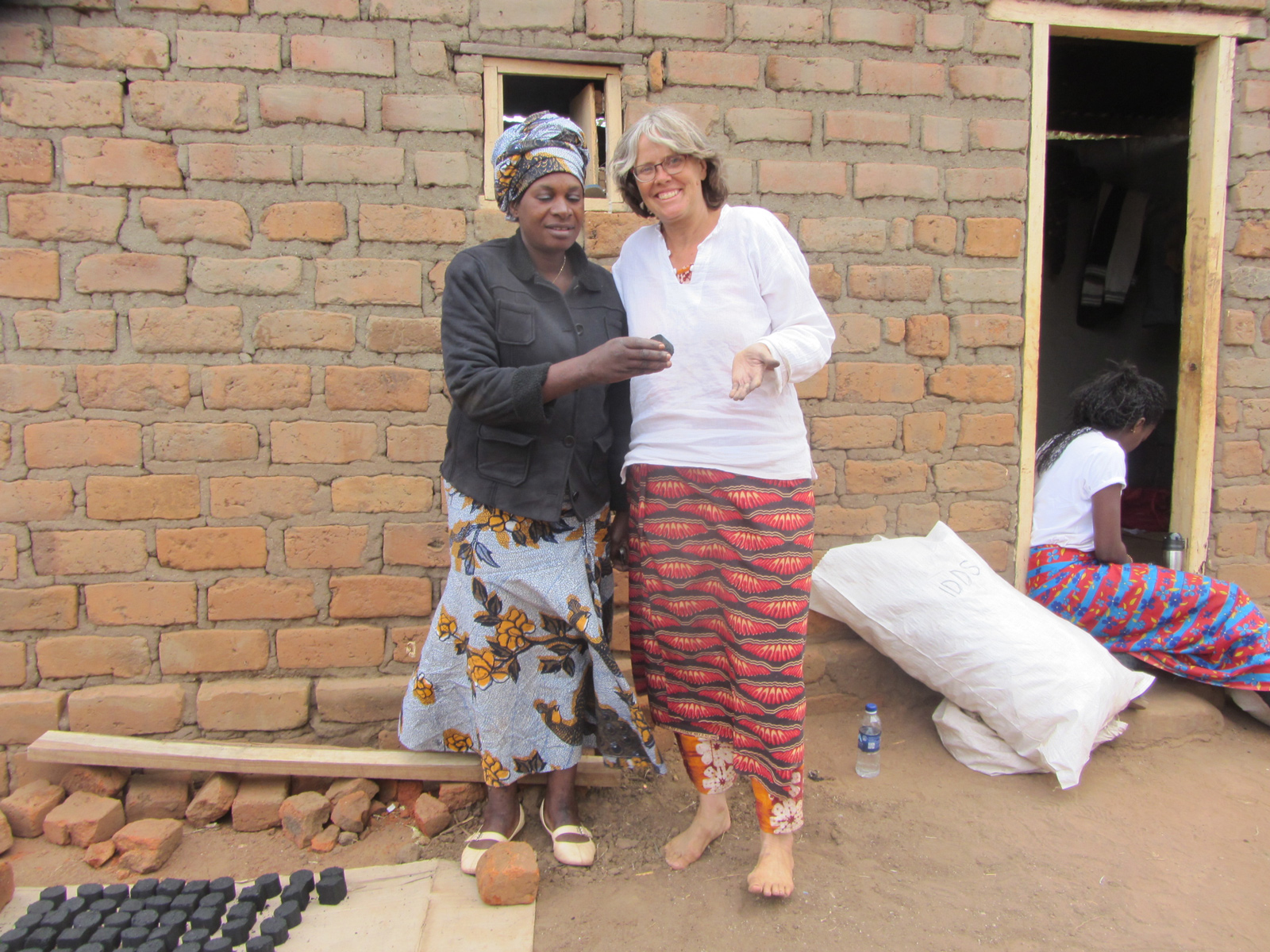 Respect for people
Other successful products that have emerged from D-Lab include a low-cost water testing kit and pedal-powered machines for washing clothes and processing grain. While most of D-Lab's work has occurred in developing countries, it recently piloted a new project in its Humanitarian Innovation class, which works with displaced people in relatively resource-rich areas. This project centered on teaching design in Greece to unaccompanied refugee children from Afghanistan and Syria.
"Some of them came in with the hopes of going into engineering and design and some seemed to be inspired by the work they did at the center," says Sally Beiruti '20, who helped with the project. "It felt like a fun experience for everyone involved."
Beiruti, who is originally from Jordan, now works with an international humanitarian organization and credits D-Lab with solidifying her interest in humanitarian work. "The classes I took taught me to approach work in the humanitarian field with a critical eye because of the unintended harm that can come from well-meaning projects and why the collaborative process is so important," she says.
Ultimately, Smith says one of her goals is to seed "design ecosystems," and she notes that some projects started in D-Lab have spun out into businesses that employ local people to create products for their own communities.
Kwami Williams '12, for example, worked on a project helping farmers in his native Ghana to process moringa seeds into high-quality oil. He then cofounded MoringaConnect, a business that provides farmers with financial credit, agricultural training, and other services. "Coming to MIT, I thought my American dream would be working as a rocket scientist," Williams says. "But thanks to D-Lab, I found a global dream, helping the poorest demographic in our world today—rural farmers—improve their lives."
At the heart of everything D-Lab does, Smith says, lies respect for the knowledge and experiences of local people. "We approach people with a very deep level of respect, which they don't always get," Smith says. "They not only appreciate the technology they create, but also the way they are engaged."