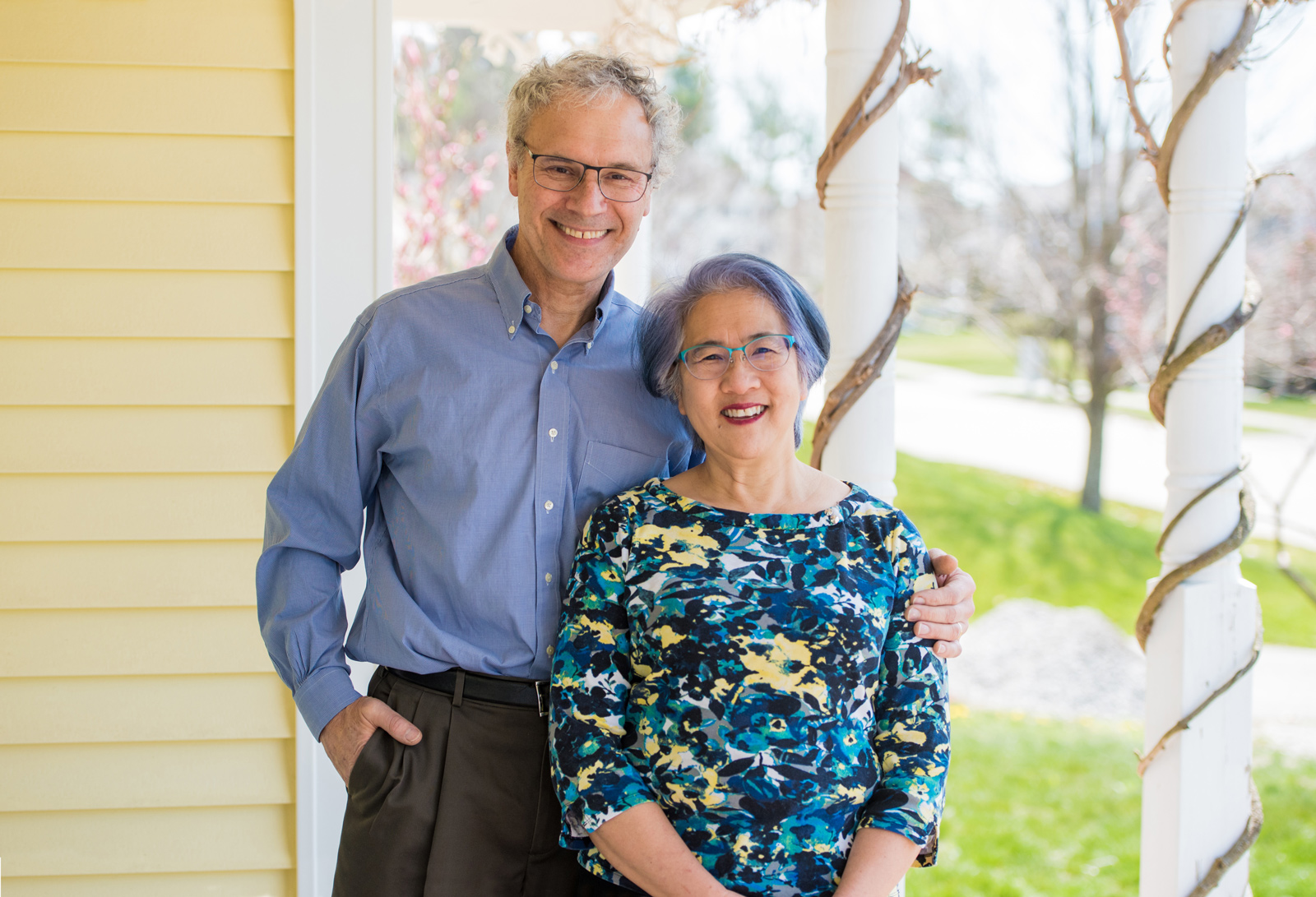 By Christine Thielman
Their alma mater seemed a natural place to direct their resources. "MIT has a history of really pushing and innovating in this area, while a lot of places are just starting to realize that diversity is important," says Candy. "MIT is never complacent; it's always trying to do better."
Hoping to make STEM education available to young people from diverse backgrounds, they were intrigued by a program at MITES (MIT Introduction to Technology, Engineering, and Science) called the MITES Semester, which selects rising high school seniors from all over the country to participate in a seven-month academic and enrichment experience. The majority of the middle and high school students participating in programs at MITES, formerly known as the MIT Office of Engineering Outreach Programs, each year are members of underrepresented minority groups.
The couple wanted to support programs with measurable results, so both were impressed when MITES Executive Director Eboney Hearn '01 and her staff were able to answer detailed questions about the efficacy of MITES Semester and other MITES programs, taking the time to explain social science research terms with which they were unfamiliar. "They went through a tremendous effort to engage with us," recalls Victor.
Victor and Candy chose to support MITES because they believe many talented high school students who would thrive in STEM lack access to educational and career opportunities. "We were looking for a program where if we donated funds it would make a lot of difference for individual young people," says Victor. Their first gift to MITES Semester expanded the number of spots in the program by 25% from the prior year, an increase of 25 students. Since Victor and Candy are both scientists in the Program in Molecular Medicine at UMass Chan Medical School in Worcester, they encouraged MITES leadership to consider students from their city, and were grateful that staff took the time to meet with students at every Worcester high school.
Both of them recognize the power of mentorship in STEM, particularly for first-generation students who "may not know how to navigate things like applying to college and choosing a major," says Candy. Victor notes that MITES provides structured mentoring to help students with these processes and also offers programming for students' families. "This kind of support was always there for a select few," says Victor. "The point is to try to provide resources and awareness to everybody, not just a few." As Victor and Candy approach their 50th undergraduate reunions (Victor's in 2025, Candy's in 2026), they are pleased at how MIT has evolved in many ways since they were at the Institute. For one thing, Candy points out, her class was only 10% female, compared to 48% for the 2021–22 academic year.
A visionary leader and MIT's evolving mission
"The idea of MIT as a community has also evolved over the years, thanks to a series of presidents who encouraged that shift," says Victor. Candy points to former Institute President Charles M. "Chuck" Vest as particularly transformational, adding, "Across the campus there has been a changing awareness that MIT as an institution has a responsibility to the world and that students need support. We've become very proud of MIT."
In addition to MITES, they support the Middle East Entrepreneurs of Tomorrow (MEET), a student-founded program that sends MIT student instructors to Jerusalem in the summer via the MIT International Science and Technology Initiatives (MISTI). The instructors lead classes, groups, and projects that include equal numbers of male and female students as well as equal numbers of Palestinians and Israelis. Although they live within a few miles of each other, this is a unique experience for the students, who continue working together during the academic year with remote help. MEET's mission aligns well with Victor and Candy's goals, as the organization promotes STEM education while creating a community of future leaders who can work together in the face of historical differences.
"We want other alumni to know that the development office can help you find programs that resonate with what you want to accomplish," says Victor. Candy agrees. "We are so grateful to be involved."