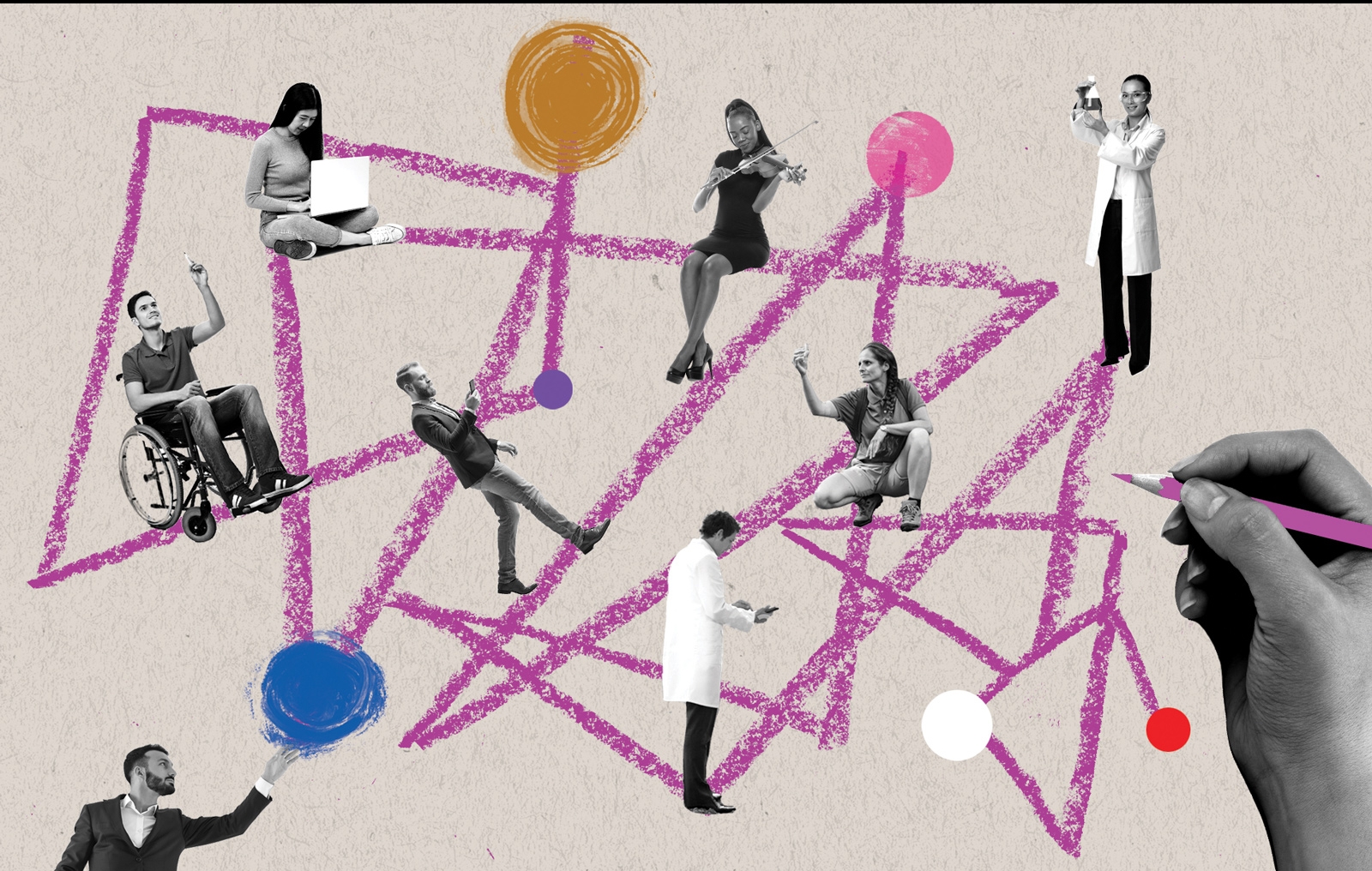 By Katherine J. Igoe
While the sudden switch to remote operations was incredibly overwhelming, for many workers it was also a time of intense productivity: many nonessential tasks fell away as organizations concentrated on their most mission-critical work.
Nelson Repenning PhD '96, associate dean of leadership and special projects at the MIT Sloan School of Management, says this is a known phenomenon. "Organizations tend to become much more functional during a crisis,"  he says.
"I can't tell you how many managers I've talked to who report working in a crisis as the most satisfying, engaging, exciting work of their career. But when the crisis is over, they don't learn the right lessons. They go right back to the same way of thinking as before."
The problem, Repenning says, is that leaders rarely adopt such a focused approach to addressing everyday work challenges, even if they employ workflow management tools such as Agile. That's why Repenning has created a new approach called dynamic work design. Developed with Donald Kieffer, senior lecturer in operations management at MIT Sloan and former vice president for operational excellence at Harley-Davidson, the approach is intended to channel the energy and purpose one might experience in a crisis—without the actual crisis.
"My research is dedicated to helping organizations not leave money, value, happiness, or engagement on the table," says Repenning, who is the School of Management Distinguished Professor of System Dynamics and Organization Studies and faculty director of the MIT Leadership Center. And more organizations and MIT colleagues are realizing that the payoff of dynamic work design is significant.
Repenning was on the organization design committee of MIT's Schwarzman College. He regularly is asked to consult about work process dysfunction at MIT and has been involved in planning discussions for the new Morningside Academy for Design.
The dynamic work design approach adopts the premise that everyone's assumptions about workflow and process will ultimately be proved wrong when unexpected organizational challenges arise, whether from new business goals or crises such as Covid-19. There are four main principles:
Establish smart, actionable goals based on what problems exist. Make sure that people can communicate problems they experience effectively and in concrete ways. Listen to your workforce, and know what prevents them from doing their jobs.
Identify a process to escalate problems effectively and solve them regularly and in a timely fashion, never losing sight of the original problem-solving goals.
Bring in the "people" element by taking advantage of workers' creativity and talent to better address the identified problems, interactively, as work continues.
Identify the "ideal" number of challenges you should be working to solve in an organization. This step essentially creates a list of mini crises—bubbling up problems that can then be solved individually, in bite-size pieces. It's important not to take on so many challenges that people get overwhelmed.
The use of dynamic work design can vary widely based on an organization's function and which of the four principles is most relevant to its needs. But in day-to-day practice, workflow can look like an enormous whiteboard filled with sticky notes representing projects and processes, each with a clear designation of team members, status, and due dates.
In regular meetings, managers speak about progress and lack thereof, and the whiteboard provides a look at the production process. Now, as on an assembly line, it's obvious which projects need attention because they aren't moving. Dynamic work design makes an intangible process visible so that organizations can harness resources, dedicate time, and leverage workers' creativity to fixing it.
According to Repenning, one early adopter of dynamic work design is the Broad Institute of MIT and Harvard, and it has seen drastic improvements in productivity. The research center is now able to set budget and planning targets every quarter rather than annually. "For Covid-19 testing, the Broad went from never having done a PCR test to being one of the top-10 labs in the country in about six months. Not many organizations could pull that off so quickly," he says.
Repenning works collaboratively with organizations in his teaching of dynamic work design to students, whom he sends into workplaces as an important, impactful part of their coursework. He says it's his favorite part of class: students leave assuming that workplaces aren't struggling with their workflow. They come back, mouths agape, at the redundancies and inefficiencies they find.
For example, he says, "One student's company had invested millions of dollars in an electronic repository for their engineering documentation. Nobody told the poor lady that ran the physical documents, so they were killing a forest every year printing out these enormous engineering files that were going in totally superfluous file cabinets."
Thus, dynamic work design can have important impacts—both immediately and long term. "Particularly in the relationship we have with the Broad, that collaboration has helped increase their impact on the world," he says. "That's the Institute firing on all cylinders: we can help those smart people just have more time to be smart and less time burdened with all the bureaucracy."