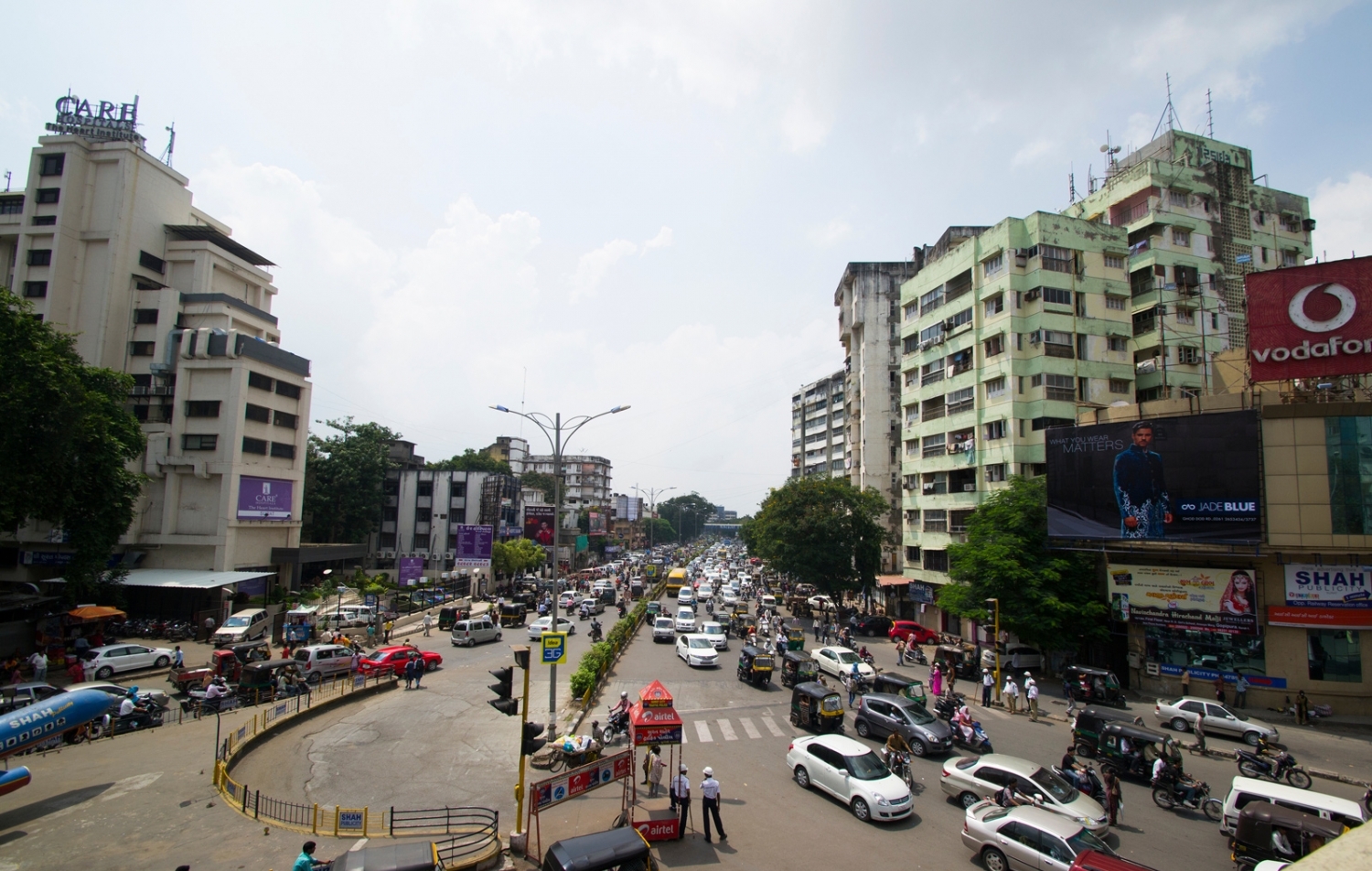 PHOTO: CRS PHOTO / SHUTTERSTOCK.COM

Textile plants in west-central India drive the local economy and help meet the national demand for peacock-hued fabrics. They also pollute the air and water in a region afflicted by poverty.

For almost a decade, economist Nicholas Ryan PhD '12 has been traveling to Surat in the state of Gujarat to tackle a thorny problem: since India ramped up industrialization to improve its citizens' standard of living, it has found itself with 13 of the world's 20 most polluted cities.

Many of Surat's 4.5 million residents are poor, packed densely into housing that lacks adequate sanitation and sewerage. In 2014, The Guardian reported that rapid urban development and global warming put Surat at risk for recurrent flooding and higher temperatures. Surat's air quality was also deteriorating from industrial pollution, which generates substantial carbon emissions.

Ryan, an assistant professor of economics at Yale University who is affiliated with MIT's Abdul Latif Jameel Poverty Action Lab (J-PAL) has joined collaborators at Yale and the University of Chicago in working with the environmental regulator in Gujarat to find better ways to bring down pollution that disproportionately impacts the poor. His latest work is being supported by J-PAL's King Climate Action Initiative (K-CAI), a large-scale, long-term effort launched in 2020 with major funding from King Philanthropies that focuses on solving problems at the nexus of climate change and global poverty.

Last year, more than 300 factories in Surat were issued permits that required them to cap their emissions at set levels. Plants that used pollution controls to reduce emissions below permitted levels could then sell their extra allowances to plants that found stringent controls to be more costly.

Such cap-and-trade strategies are used successfully in Europe and the United States, but they are new to India. Testing how such interventions work in countries wrestling with poverty is the motivation behind K-CAI's scale-up of the emissions trading pilot.

"We are in dire need of action when it comes to climate change and poverty reduction, but there is a lack of evidence to help guide effective policies in this space," said J-PAL Global Executive Director Iqbal Dhaliwal. "By testing interventions in the real world and building long-term partnerships with policy makers to scale effective solutions, K-CAI will help ensure climate research creates meaningful change."

Supporting sustainable growth

As a graduate student working under Esther Duflo PhD '99, the Abdul Latif Jameel Professor of Poverty Alleviation and Development Economics at MIT and co-director of J-PAL, Ryan jumped at the chance to explore the real-world effects of economic policy on industrial pollution in India. "It's a super-hard problem," Ryan said. "There are tens of thousands of factories spread all over, and for the regulator, there is little good information on where pollution is coming from."

When he first traveled to Gujarat, he found existing regulatory tools were not always effective: despite stringent reporting rules, auditors routinely understated plant emission levels. Ryan and his collaborators, including members of J-PAL's South Asia office, helped implement reforms that made emissions reporting more transparent and found that better reporting helped reduce emissions. The pilot cap-and-trade strategy then emerged as a practical next step to cap total emissions.

Plants started trading permits in September 2019, and Ryan and his team are now measuring the impact on emissions, plant revenues, and compliance costs with the hope of expanding the program to other Indian cities and states. "We think it's really promising, because there's a chance to keep the source of vibrant economic growth while tamping down pollution," he says.