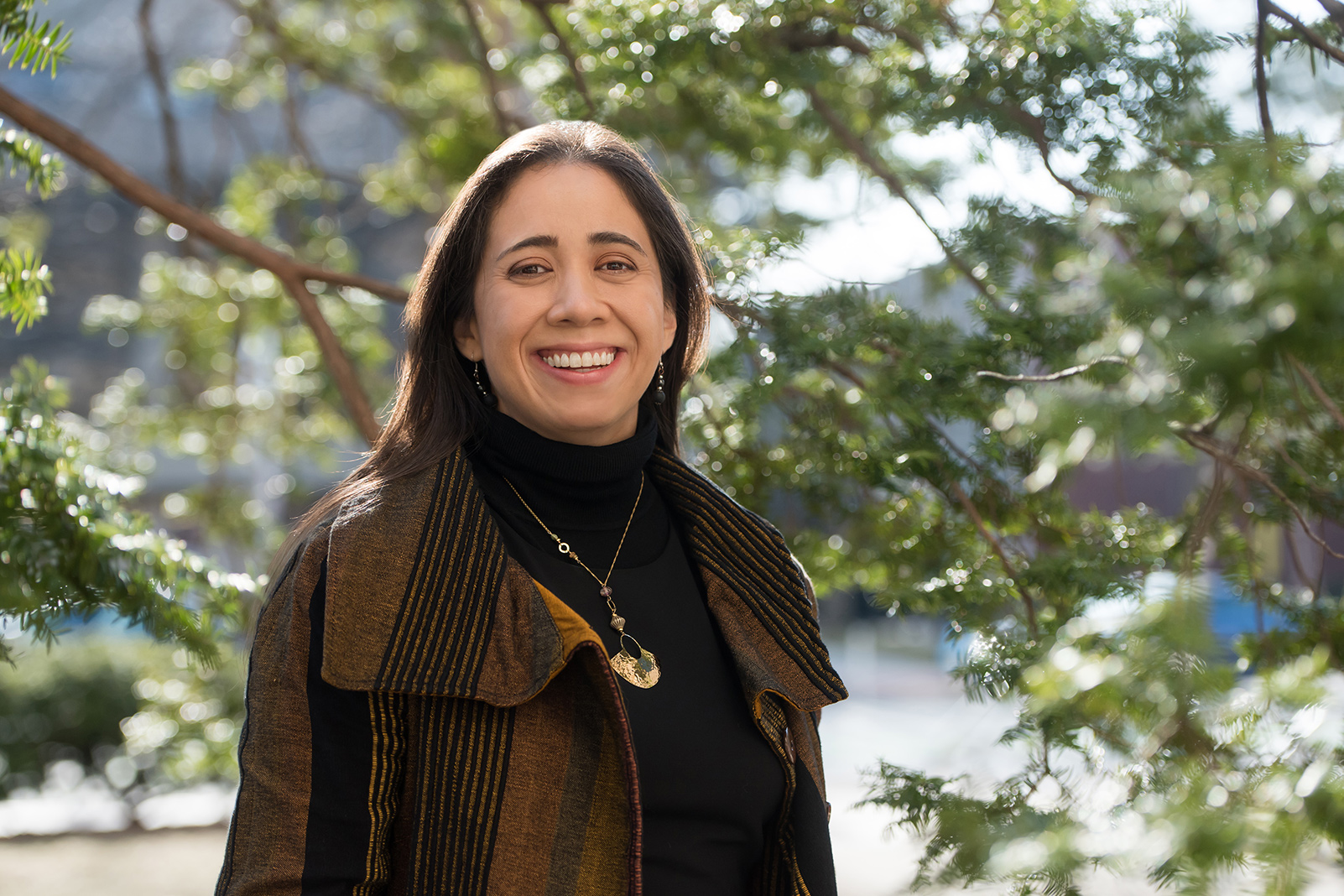 "We're putting a price on greenhouse gases and pretending the market can solve our problems," says Knox-Hayes, associate professor of economic geography and planning in MIT's Department of Urban Studies and Planning (DUSP). "We assign value to negative externalities, but we ignore the value of positive externalities like clean water, soil conservation, and clean air."
Further, she notes, "We pretty much ignore the opinions of the people who are most affected by our decisions."
At DUSP, Knox-Hayes leads the Resilient Communities Lab, which focuses on shaping the environmental, social, and economic impacts on coastal communities, mapping social values of communities in transition, and planning and designing resilient solutions.
Much of her work centers on finding ways to ensure that local experience and community values are taken into consideration when leaders draft environmental policy. For example, to better understand the interplay between values, development, and sustainability, she has developed a methodology for "geocoding values." This involves surveying residents about their views, charting how their values vary geographically, and correlating results with the built and natural environments.
She and colleagues recently used this methodology to assess the role of values in shaping sustainable development in Iceland; their case study was published in December. Knox-Hayes hopes the methodology, which centralizes the importance of place and context in developing solutions to environmental problems, can one day help policy makers everywhere find ways to incorporate local knowledge and needs into their global planning.
"Now, we'd like to collaborate with other communities across the Arctic," she says, "to see which values are universal to the region, which are specific to particular cultures, and how the values relate to specific landscape features."
Environmentalism meets global finance
Born and raised in Cortez, Colorado, Knox-Hayes studied ecology, international relations, and Japanese as an undergraduate at the University of Colorado, Boulder. In 2005, after a stint working as an energy analyst at the US Government Accountability Office, she enrolled in an Oxford University graduate program at Green College (later Green Templeton) on a Jack Kent Cooke Scholarship. "I actually thought the name Green meant environmental studies," she says today, laughing because the college is actually named for a benefactor. "Which I thought was perfect, as I was planning to study environmental policy, something very close to my heart."
Knox-Hayes wanted to study and work with populations living on the front lines of climate change. But her plans and vision expanded dramatically during her five years at Oxford, where her interest in environmental studies morphed into a study of markets. She read stinging critiques of contemporary capitalism by Erik Swyngedouw, now a professor of geography at University of Manchester, UK. She also explored the opposite side of the political spectrum by studying economic geography with Professor Gordon Clark, who became her PhD advisor at Oxford.
"He was interested in how investors behave regarding long-term sustainable investments," Knox-Hayes recalls. "I wanted to come up with a thesis topic that would bridge that interest with my interest in environmental activism. That's how I decided to study carbon markets."
After completing her doctorate, Knox-Hayes continued to explore the intersection between environmental conservation and global finance as a faculty member at the Georgia Institute of Technology, where she taught environmental sustainability, environmental finance, and political economy. Her research eventually took form in The Cultures of Markets: The Political Economy of Climate Governance (Oxford University Press, 2016).
In this book, Knox-Hayes examines six emissions markets spread across Europe, Asia, and the United States and explores how national and cultural differences affect those markets. For example, she observes that markets and environmental policy faltered in the United States during the 2008 financial crisis, leading to an emissions market shift to East Asia.
The work is sound scholarship, but once Knox-Hayes shared an early chapter with an environmentalist colleague, she realized that something important was missing. "She asked me where all the intrinsic values were," she says. "Where are the data on why people care about the environment, or the social values in crafting environmental policy? What do these policies mean to communities on the front lines who are directly impacted by climate change?"
Refocusing on people
Those questions steered her back to her undergraduate ambition: to study and work with the people most affected by changes in the global environment. She traveled to Iceland on a Fulbright Scholarship and met with Indigenous communities in the Arctic Circle whose lives and livelihoods are threatened by global warming and rising seas. "These people have an incredible connection to the land, and to the ice, along with knowledge that has allowed them to thrive there for thousands of years," says Knox-Hayes. "Now, with rising global temperatures, that ice is melting. Emerging and established powers around the world are eyeing potential sea routes there. It's like a new frontier."
The contrast between developed world policy and Indigenous environmental values came into stark contrast for Knox-Hayes at an international policy meeting in Reykjavik, Iceland's capital, in 2014. During the first two days of presentations, she says, representatives from industrialized countries professed great respect for Indigenous rights and values. But that respect was never reflected in their agendas.
"On the third day, a representative from one of the Indigenous councils got up and said, 'The Arctic is our territory, and these issues are ours to manage,'" she recalls. "He said, 'You people from south of here. You should just leave us alone and solve problems in your own backyards.'"
These words stayed with Knox-Hayes as she joined the faculty at DUSP in 2016 hoping to work more directly on sustainable development and planning. In addition to listening to Arctic communities, she also traveled with some of her students in 2019 to Louisiana's Isle de Jean Charles—an island in the Mississippi River that is disappearing as a result of erosion that's been exacerbated by local petroleum- extraction operations. They have been working with the Indigenous inhabitants, the Isle de Jean Charles band of Biloxi-Chitimacha-Choctaw Tribe, to study relocation efforts. Knox-Hayes and her team are also collaborating with members of other First Nations, including the Mashpee Wampanoag Tribe in Massachusetts, in a project seeking to combine traditional ecological knowledge with conventional science, technology, engineering, arts, and mathematics disciplines for better coastal assessment and management.
"I still have an interest in economic theory," she says. "But what I'm doing now is a lot closer to what I always wanted to do. Connecting to specific places and populations. Bringing Indigenous knowledge and sovereignty into the global discussion. It's what coming to teach at a school of planning has allowed me to do."