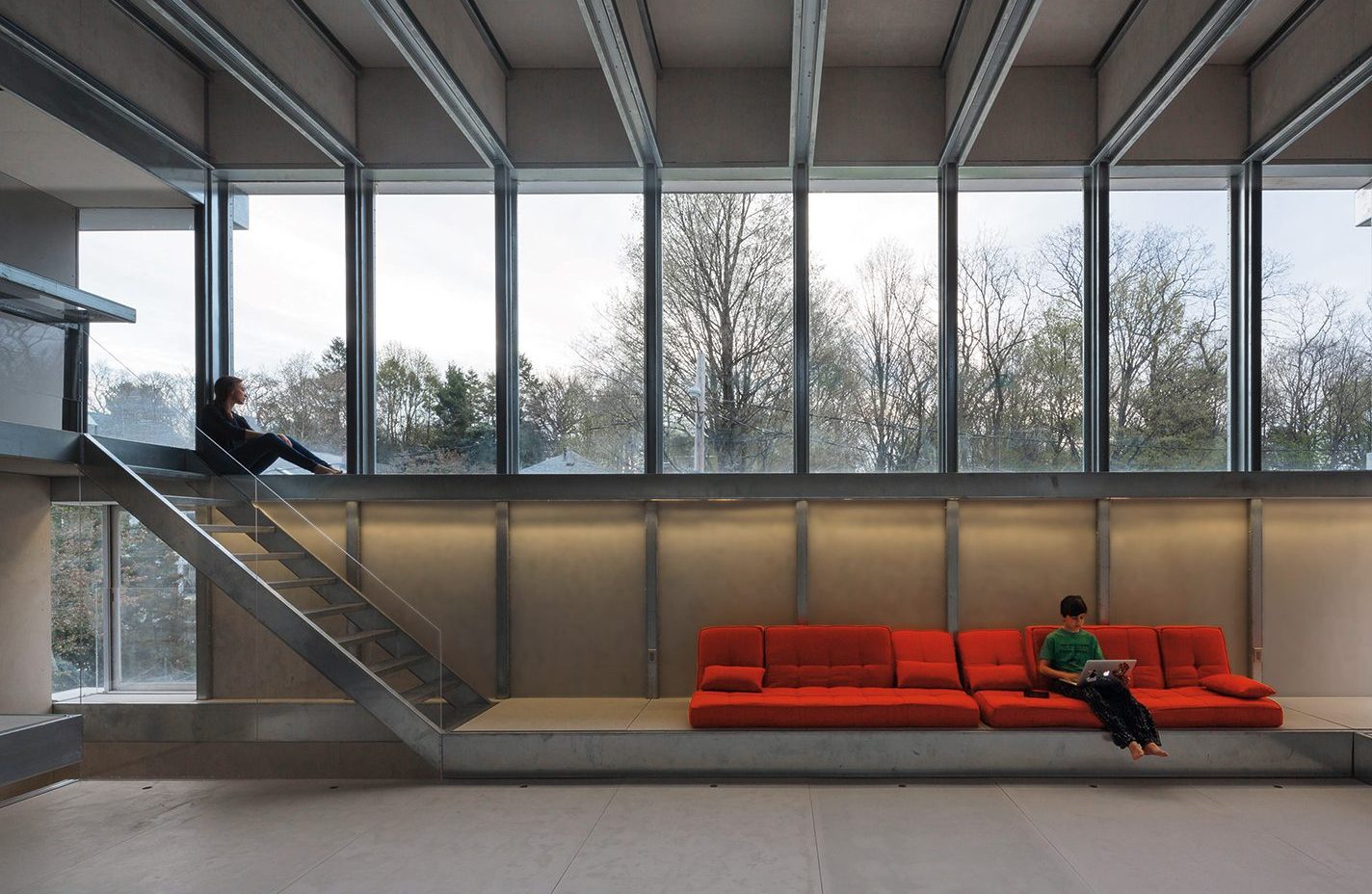 "In Spain, it doesn't exist, 'Anton the researcher,' or 'Anton the professor,' or 'Anton the man in practice,'" he says. "Our practice and our research exist as an imbricated, holistic activity."
Taking over an abandoned parking lot on the northern edge of the MIT campus, he enlisted students to test materials such as ultralight steel beams, foam, and concrete for something he called the Prototypes of Prefabrication Laboratory—POPLab. The aim was to design a building as a series of prefabricated panels that could be constructed off-site and then quickly assembled in place.
To put that idea into practice, he focused on the ultimate case study: building his own house. Along with his partner in work and life, Débora Mesa, then an MIT researcher, García-Abril bought an ugly brick garage in nearby Brookline, Massachusetts, and then designed a spare, modern structure to sit above it—calling it the Cyclopean House after its single large rectangular window.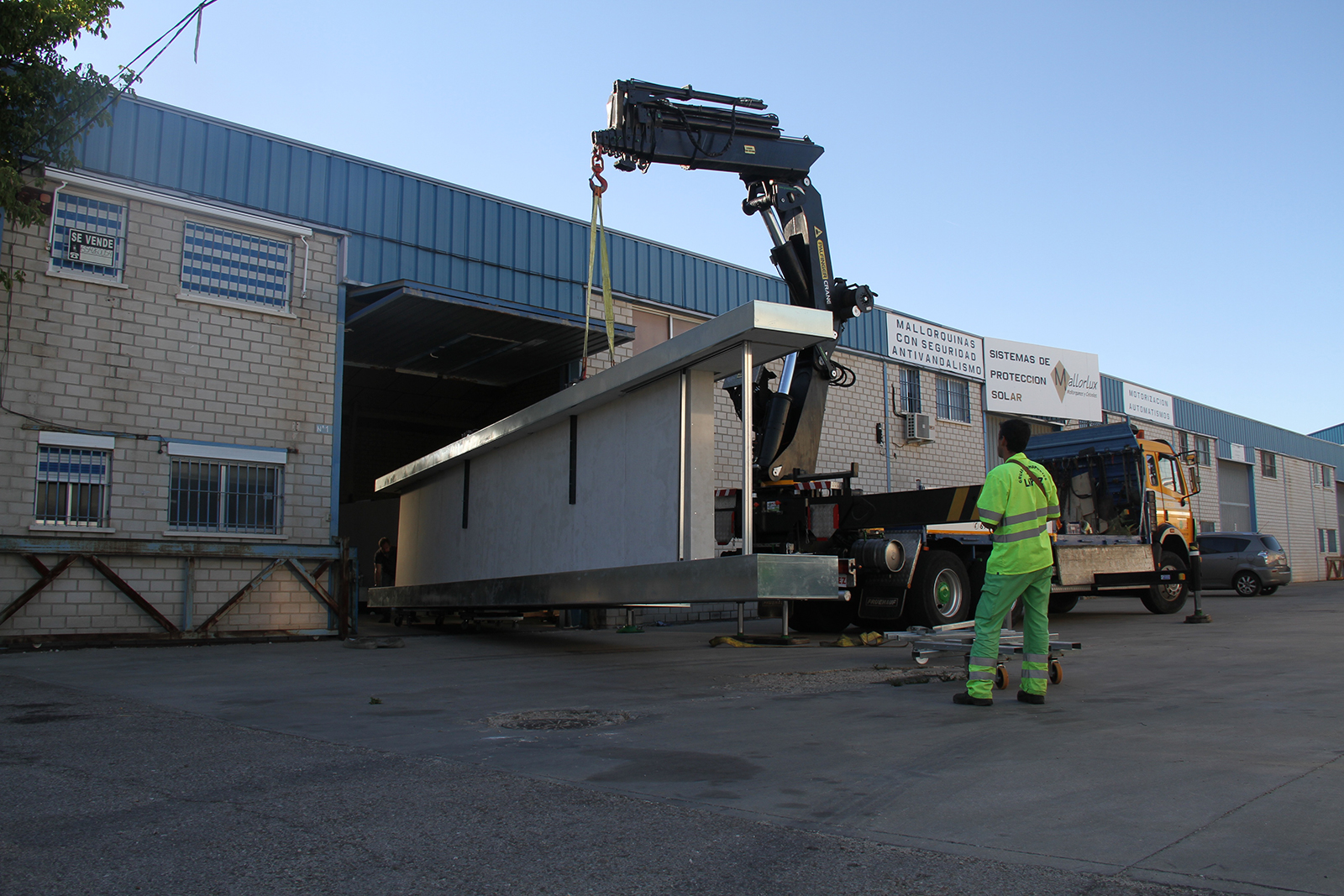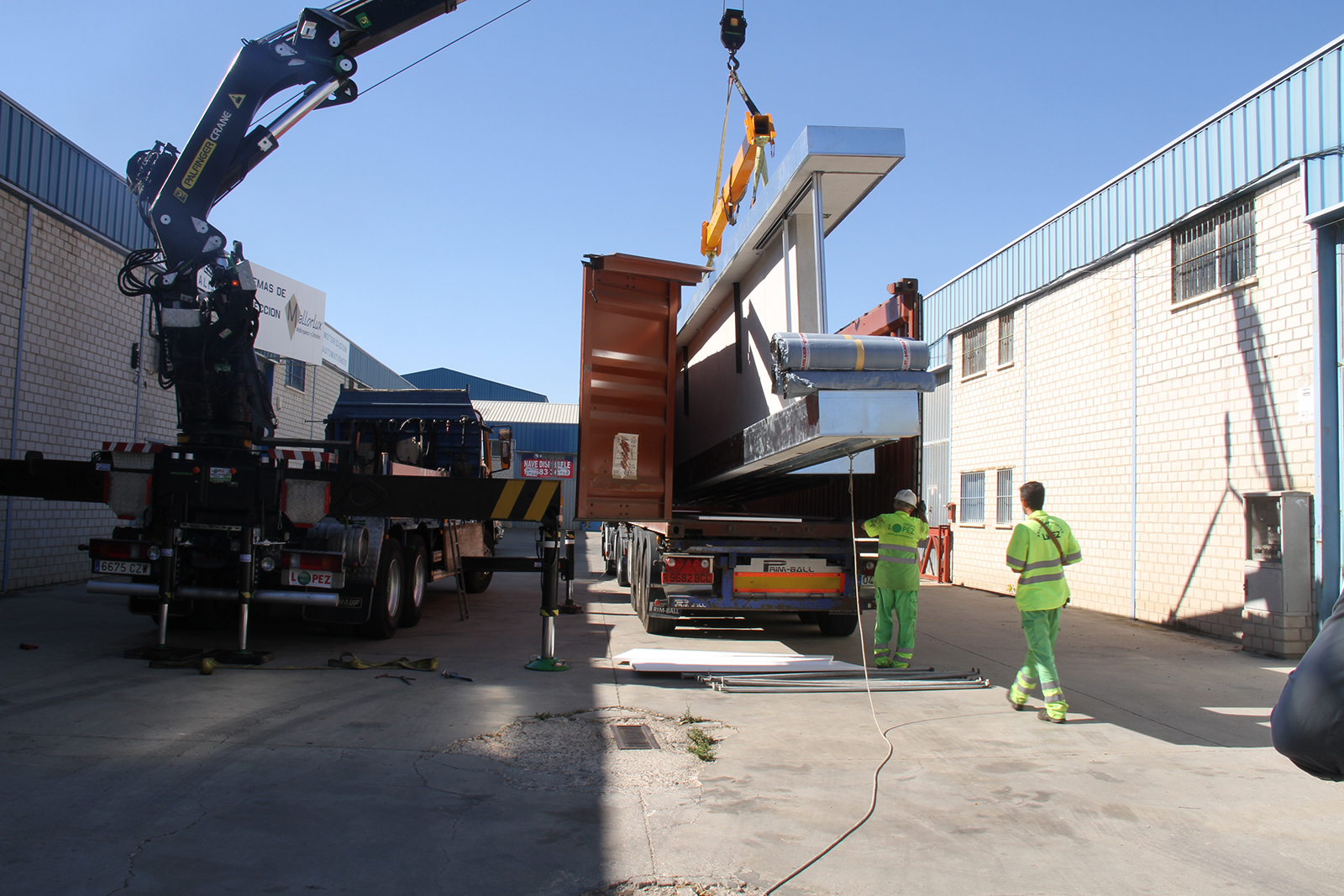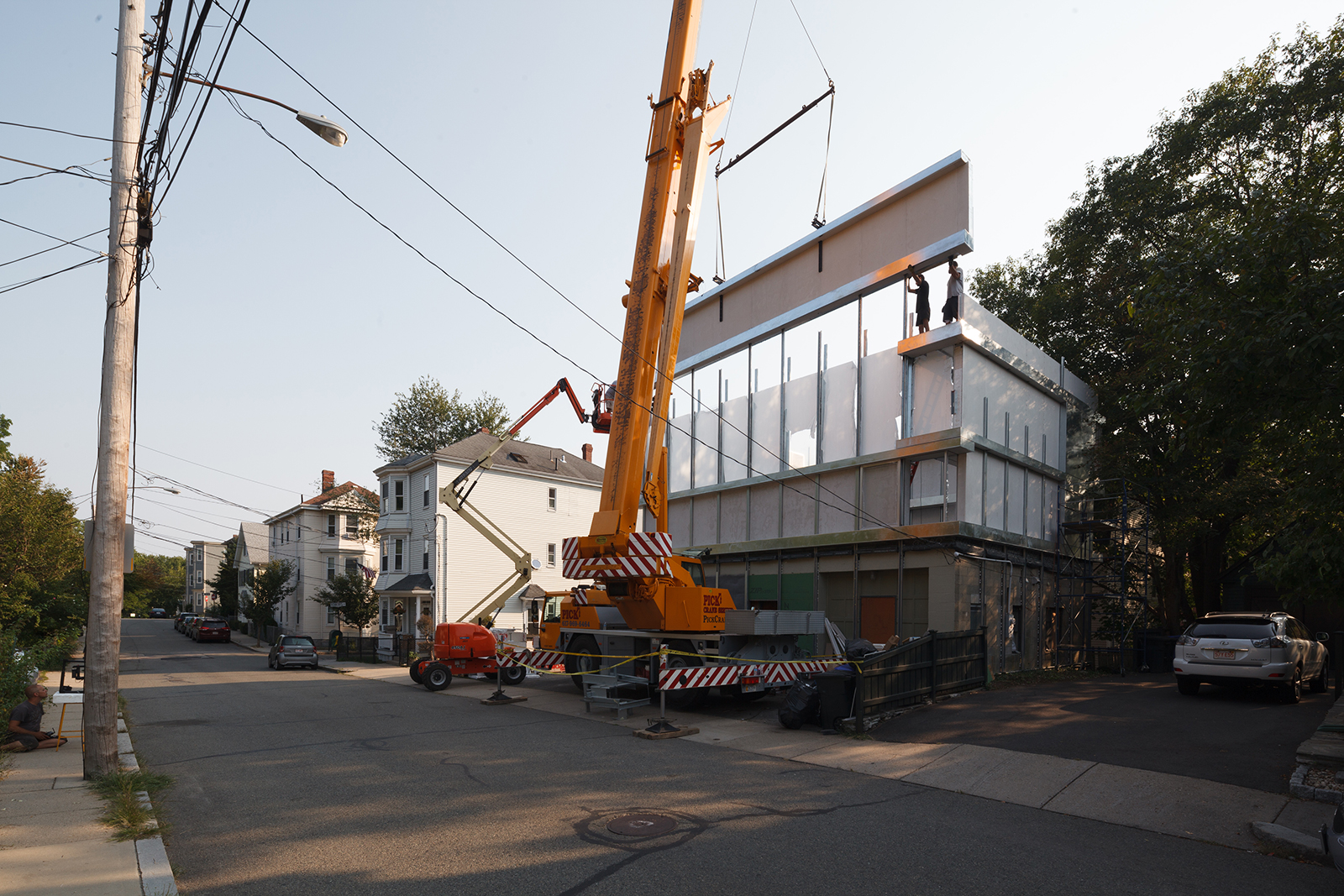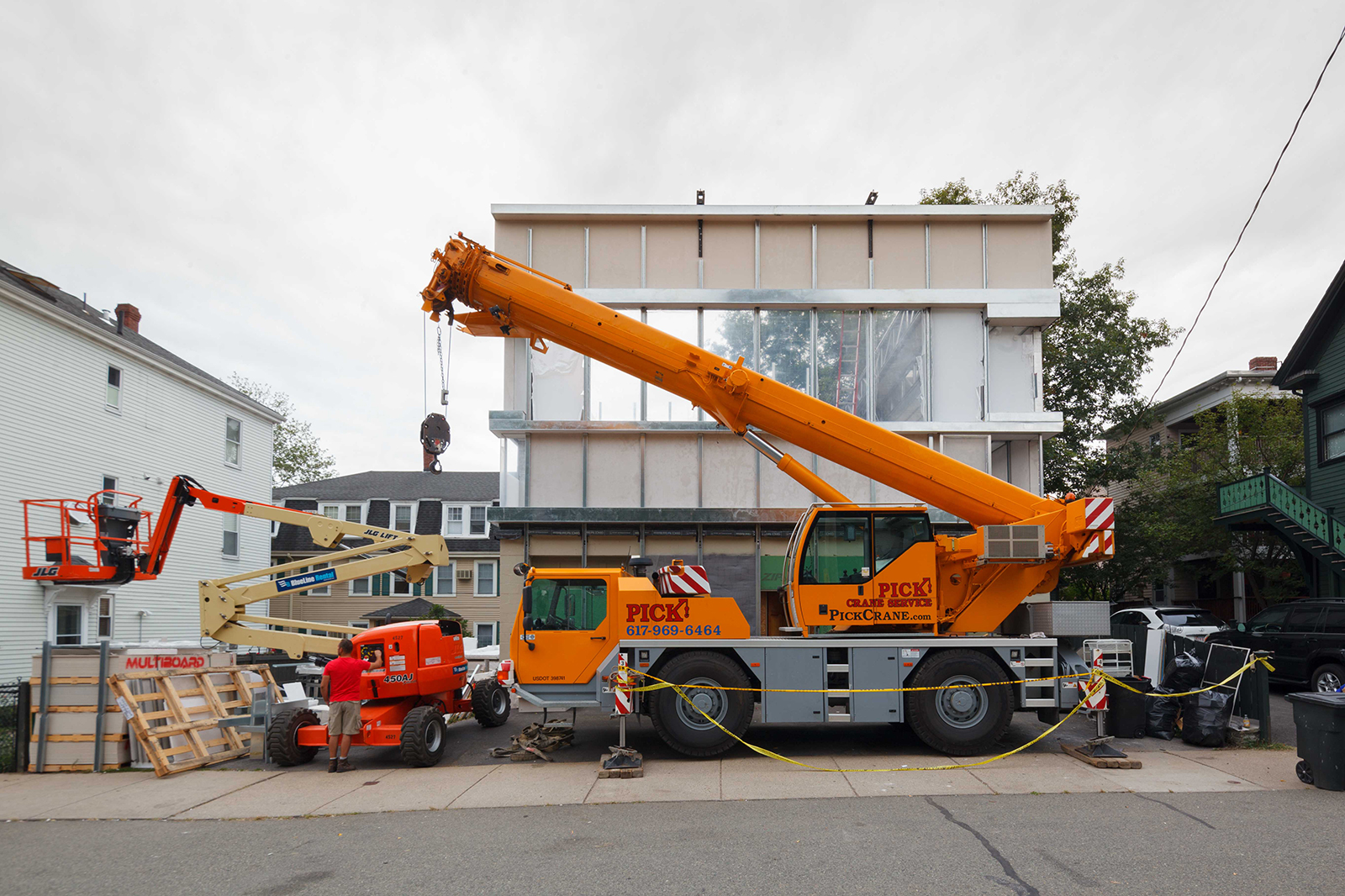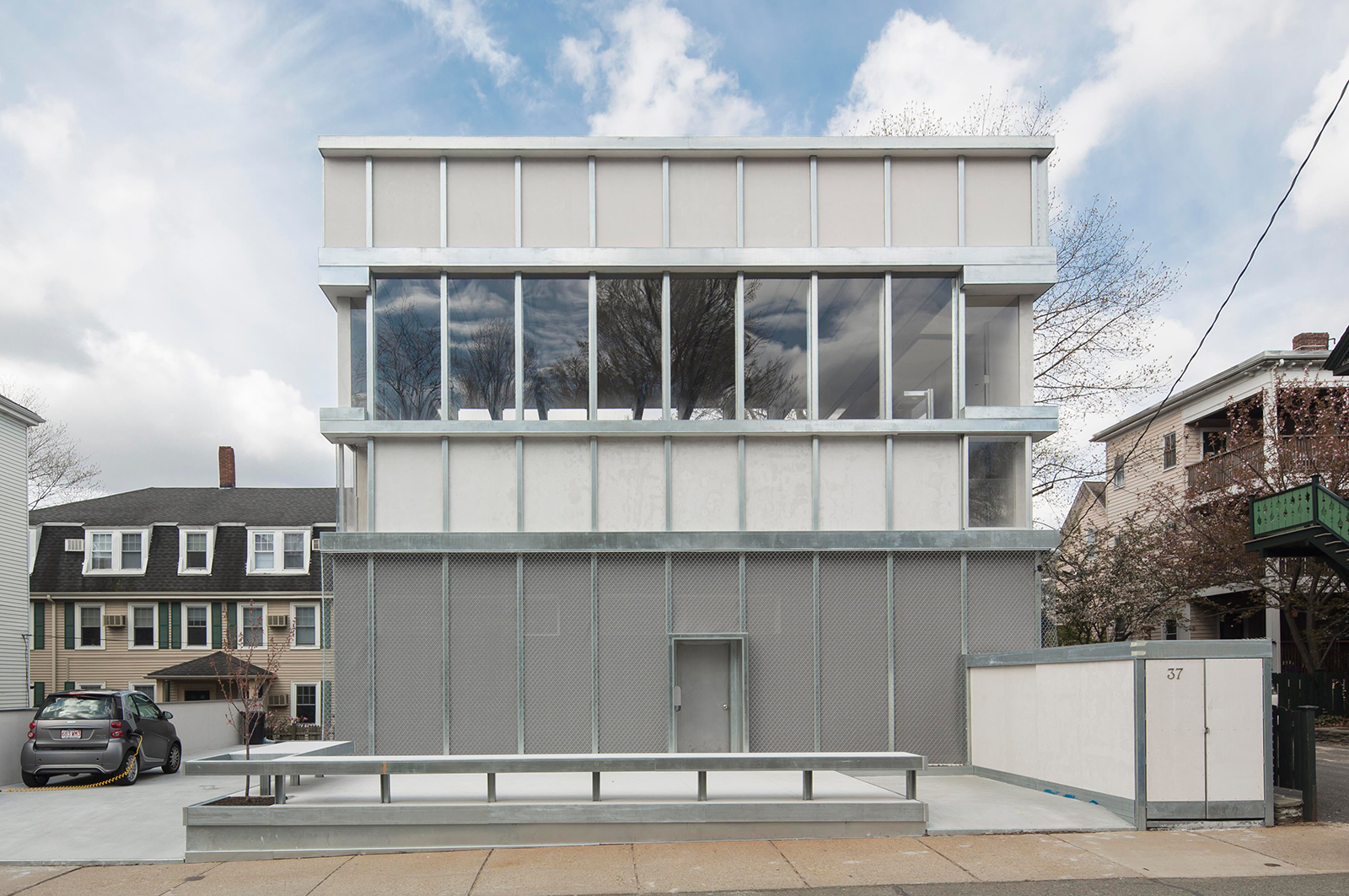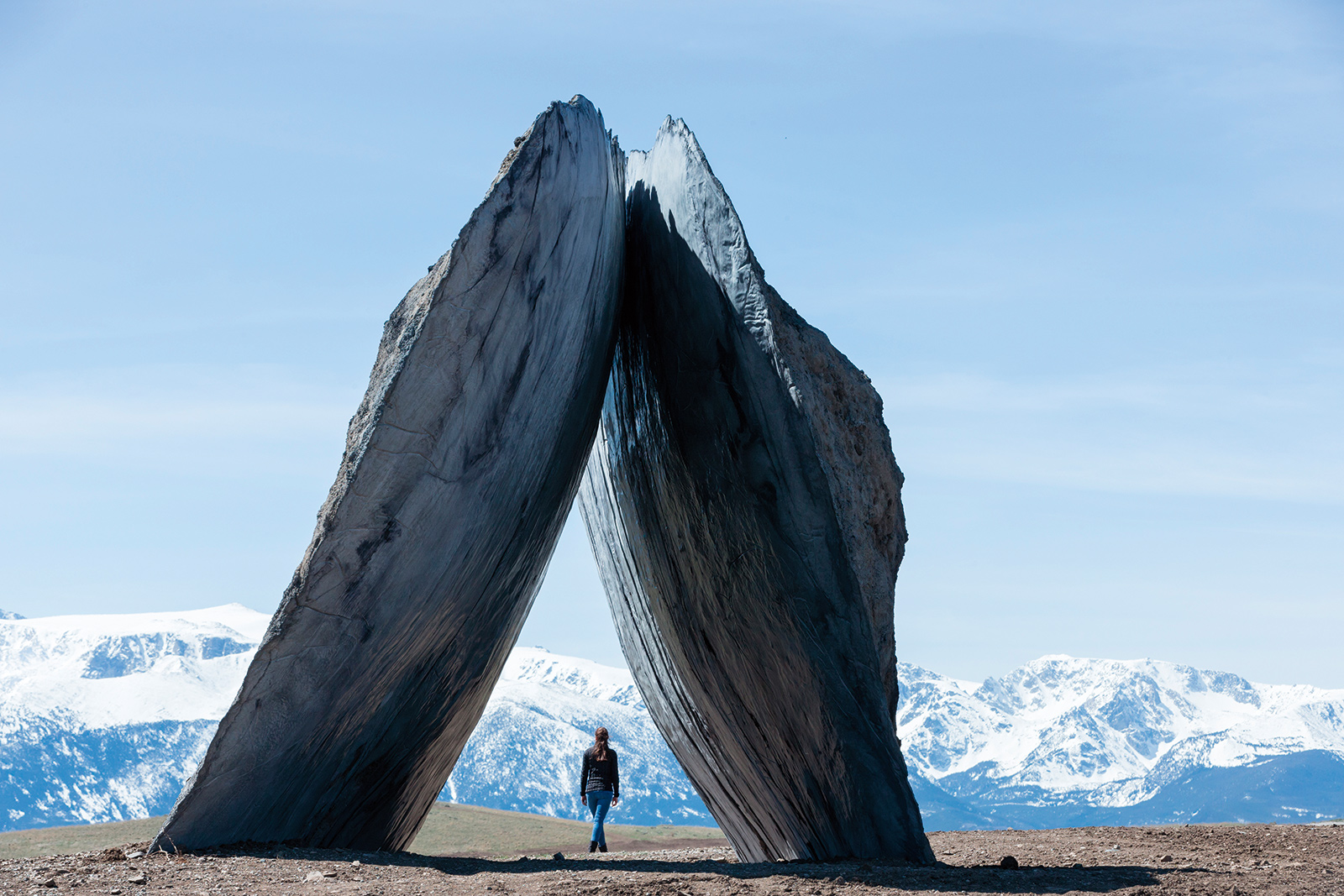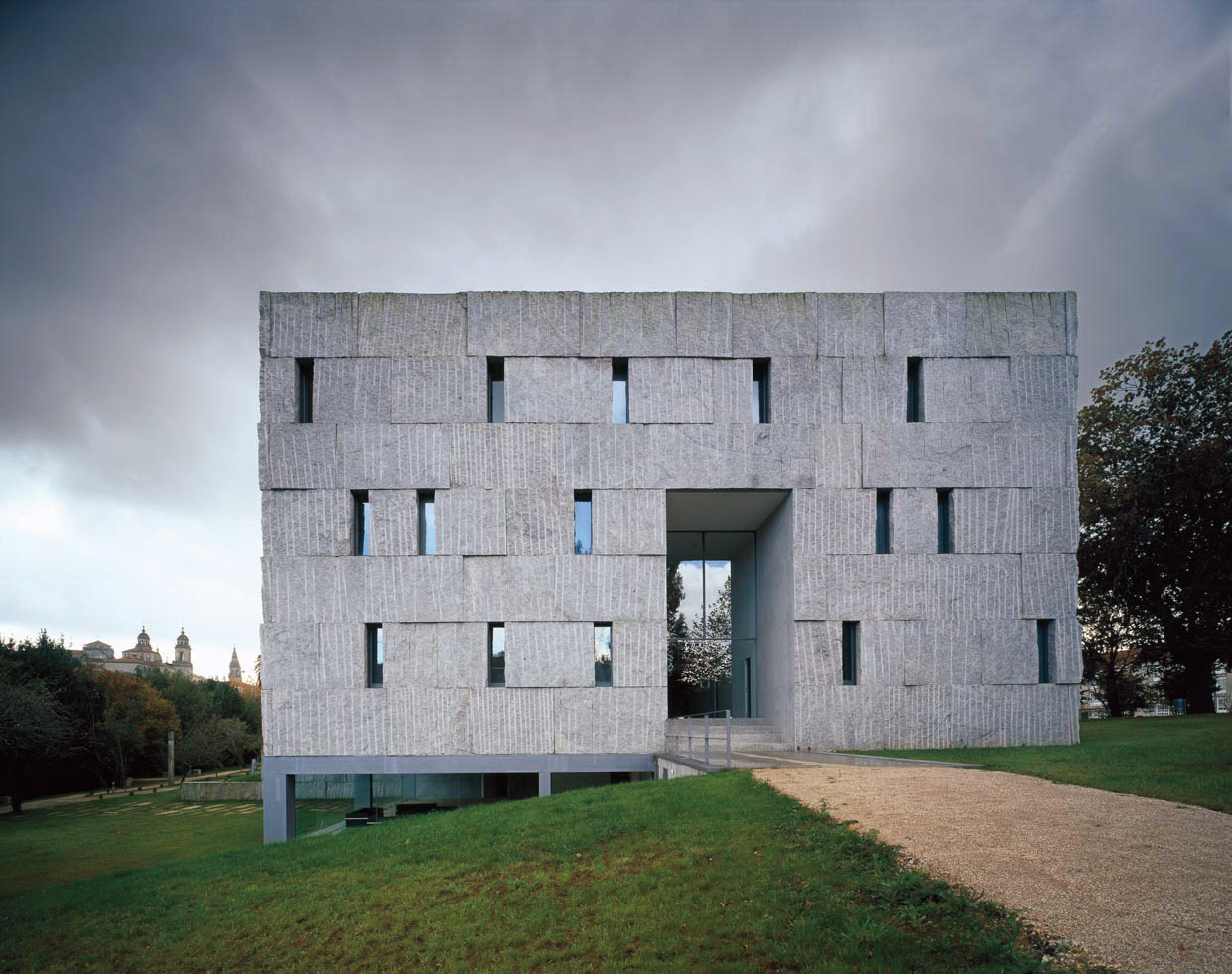 "We built it in Spain, imported it, and assembled it here," he explains. Divided into seven large pieces, the entire house fit into a half-dozen shipping containers. It took only six days to assemble, creating a chic, minimalist home where García-Abril and Mesa now live with their four children. "It was the proof of concept of how things could be done using the practice and research platform of MIT," he says.
García-Abril sees such prefabricated construction techniques as the future of architecture in the United States, where he believes a lack of affordable housing "is going to create a grand crisis very, very soon in this country. We have to make buildings better in quality and cheaper in cost." The prefab concept has already caught on in Europe, with its tradition of a "master builder" who oversees architecture, engineering, and construction. In North America, by contrast, these roles are specialized and, in his view, far too fractured: "Architects do design, engineers do engineering, and general contractors do the contract, and all these are totally in miscommunication and conflict," he says.
The son of a composer, García-Abril grew up in Spain, where he studied architecture at the Superior Technical School of Architecture in Madrid and won the prestigious Spanish Royal Academy Prize for research in 1996. In 2000, he began experimenting with increasingly stripped down materials, founding Ensamble Studio with Mesa. Together, they began constructing buildings in unconventional ways, frequently by recombining cast-off industrial components.
In Spain, their Musical Studies Centre in Santiago de Compostela uses rough-hewn stone blocks piled into a cube that looks both accidental and solid. By contrast, their Berklee Tower of Music in Valencia is a delicately balanced matrix of beams with rectangular cutouts; it seems to defy gravity like a giant game of Jenga.
One of Ensamble's first experiments in prefabricated design was the couple's home in Madrid, a massive structure of concrete beams in tension with one another, with a swimming pool on the upper level cascading in a waterfall into a ground-level pool. The building took a year to design, but only seven days to build.
Where nature meets technology
Even while Ensamble Studio has pioneered new techniques for prefab design, it hasn't limited itself to one genre, but rather has designed educational, institutional, and residential buildings, each taking its formal cues from use and environment.
In fact, some of the residential projects have been the opposite of prefab, rather remarkably site-specific and build organically into the landscape. For a 2006 small vacation home in Spain they call the Truffle, García-Abril and Mesa poured concrete over a large pile of hay bales to create a mushroom-like structure overlooking the ocean. To remove the hay from inside the structure, they employed a cow, which ate it slowly over the course of the year, to gradually reveal a cozy, naturalistic space inside. For another project on Menorca called Ca'n Terra, they transformed an abandoned stone quarry into a minimalistic subterranean atelier.
At the same time García-Abril and Mesa were making their prefabricated home in Brookline, they were also working on a series of massive sculptures at the Tippet Rise Art Center in Montana. The rough-hewn concrete shapes stand in harmony with the sweeping natural vistas around them. "It's an arts project that uses architecture and civil engineering for expression," he says. "I would say that it's a humanistic approach to nature."
Creating the painstakingly balanced sculptures was a technological challenge, with 3-D scanning and computer-assisted modeling used to produce the exact specifications that would keep them upright. "We used all of these hybrid intersections between architecture, landscape, civil engineering, and art to create that communication."
García-Abril sees that intersection between nature and technology as the center of his work. "I've been giving the same lecture for 10 years," he says. "I named it 'Stones and Beams'—the two archetypal material units. The stone is the given solid part of nature that we organize, and a beam is a synthesized mechanical artifact designed to make the efficient transfer of load."
Throughout history, he says, the majority of construction in the world has been with "stones"—reorganizing the materials found on-site to create a structure specifically designed for a particular place. While more recent construction has increasingly utilized man-made materials manufactured off-site, today's sophisticated technology can enable architects to go even further and to create an entire building off-site with prefabricated "beams."
"Everything that you do in a factory can be automated with contemporary tools, algorithms, and systems," he says. "You can do as much more as possible in the safe, controlled environment of a factory versus the wild, uncontrollable space that is a construction site."
Off-site vision
Taken to its logical conclusion, that concept means making houses and buildings just like any other factory-assembled consumer good. "A Tesla car is manufactured in Nevada and sold in Moscow or Madrid, but it's the same car," he offers as an example. "The supply chain of manufacturing is detached from the place where the car is going to be sold and operated."
For their Cyclopean House, the architects created solid foam cores composed of 98% air and reinforced with steel and a thin layer of concrete for structural strength and to protect from fire. Each of the seven "beams" was dedicated to a single purpose: cooking, bathing, dining, sleeping, etc. Assembled, they created a two-story, 2,500-square-foot home with a bedroom, office, kitchen, and roof deck.
The entire home was light enough to sit atop the concrete garage without the need for any additional foundation support. The project, including transportation from Europe aboard a container ship, was completed at only a fraction of the local cost. "I think this is the future of architecture—to be ready to engineer and produce a building anywhere in the world and then assemble it in North America," García-Abril says. Currently on sabbatical, he is forming a company that could help put into practice the fruits of his ongoing research at Ensamble Fabrica, the Madrid-based counterpart of POPLab, and at the same time exposing students to a bold new vision for architectural construction.
"I want to share my vision with those students who want to accompany me," he says. "To do this, we will have to work with those around the world who have that same vision, and to communicate with the instruments, robots, machines, and all the tools that will conduct and transfer our orders from data into matter."