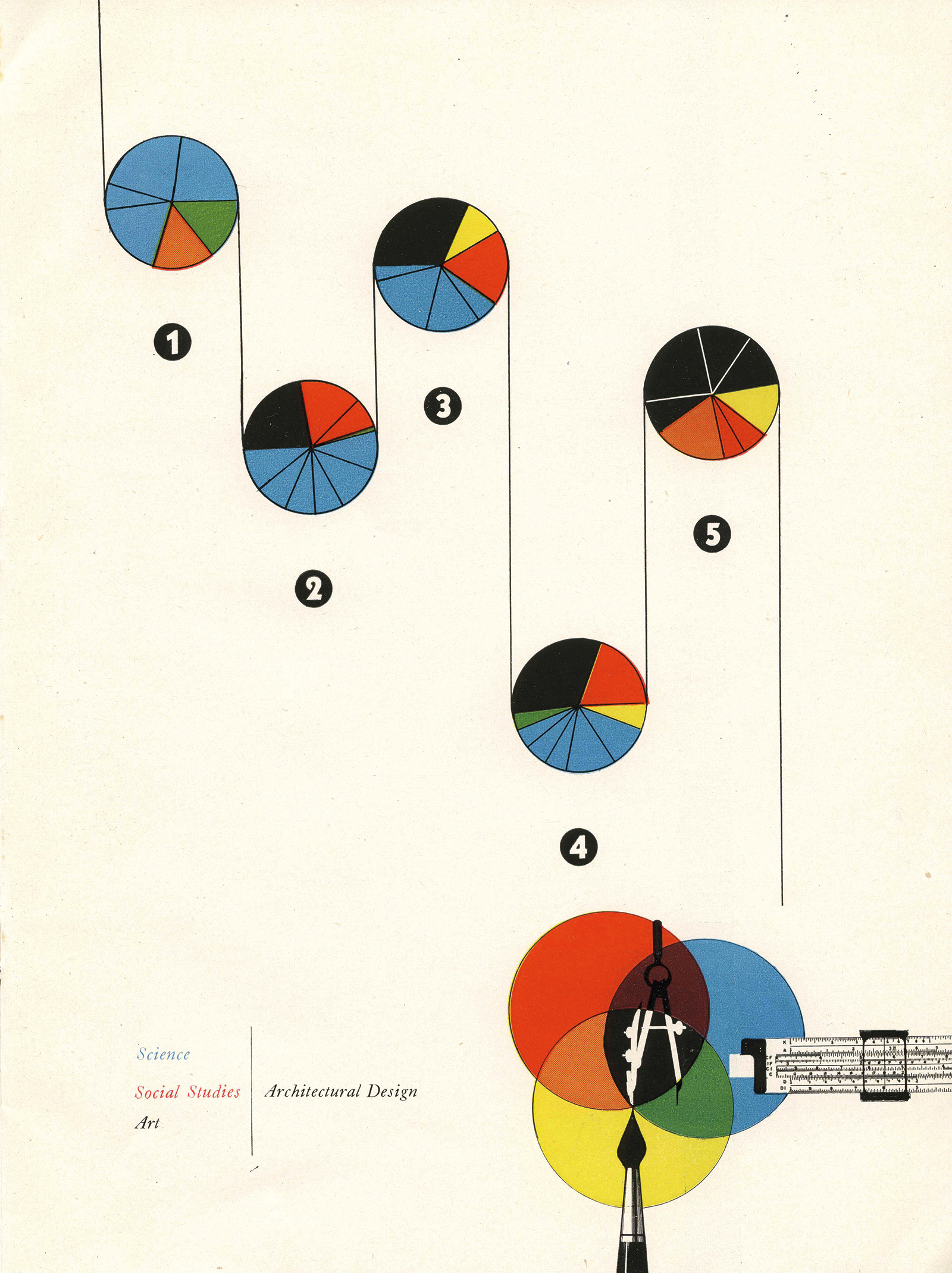 To mark the occasion, the department is celebrating with a diverse array of educational and social programming on campus throughout the academic year. The events will culminate in a symposium and alumni open house on campus April 12–13. The symposium, which will be open to the public, uses the theme of "turning points" to bring faculty together to discuss futures for design research.
"One can think of turning points as historical—a significant occurrence that shifted one's focus—or as setting a new trajectory to head towards, where we need to reflect on our direction, and adjust our course accordingly," explains Andrew Scott, interim head of the Department of Architecture. "The symposium is an examination of the criticality in our faculty's disciplinary work, whether that's scholarly inquiry, design practice, or other forms of innovative research. We're aiming to have an exposé and an open discourse about what we are doing and where we want to go."
This forward-thinking approach is hardly new for the department, as MIT Museum visitors can see in a new exhibit through August 2019. Drawing, Designing, Thinking: 150 Years of Architecture at MIT chronicles the innovative turns that the department has taken to address the demands of a rapidly changing world. This exhibit highlights the evolution of the curriculum and the design studio, the development of a culture of architectural research, and an examination of how the department continues the production and advancement of knowledge through design, research, and scholarship.
Beyond special events and exhibitions, the fall 2018 semester focused on the department's pedagogical creativity. The "Practice PLUS" lecture series brought esteemed speakers to campus to discuss key challenges of practicing architecture today, and for the first time, an open call for "Experiments in Pedagogy" resulted in 14 new workshops and classes proposed by students and faculty. These courses broached such interdisciplinary topics as climate change, material upcycling, robotics, creative writing, and contemporary politics, with multiple formats ranging from a weekend field trip to half-semester seminars. "Students and faculty have enjoyed the ability to hit a topic quickly and have fun with it—to test new ideas, formats, subjects, and collaborations," says Scott. "The experiments have been a breath of fresh air, and have underlined the need to continually reflect upon and change our teaching to address new questions and challenges."