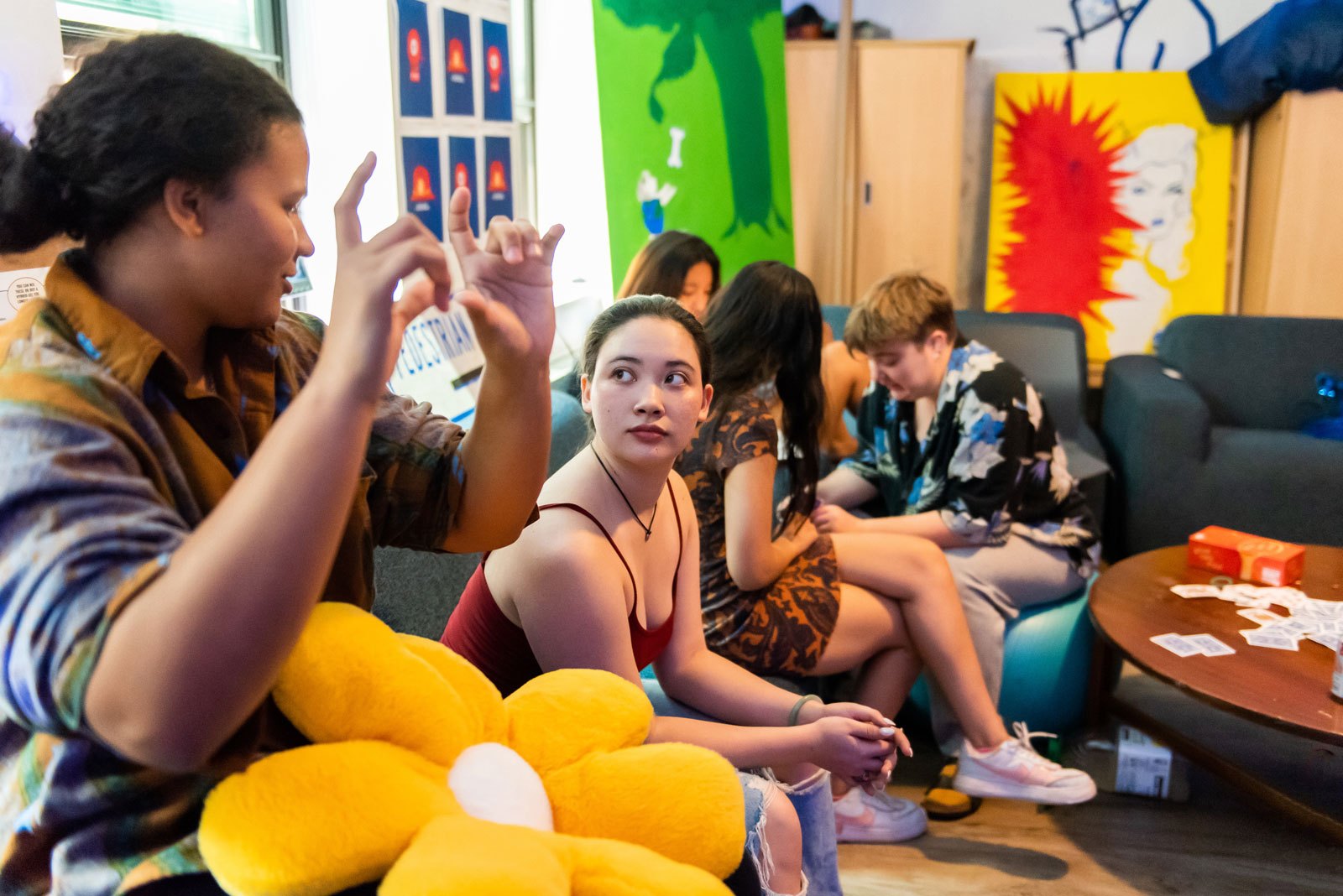 Speaking bluntly, Mitali Chowdhury '24, a resident peer mentor (RPM) in the East Campus residence hall, sums up the demands of student life. "People put a lot of pressure on themselves, both for academics and outside activities," they say. "Feeling secure within a community takes a lot of the social stress off."
The MIT Resident Peer Mentor program complements the mentorship that happens naturally in undergraduate residences across campus as part of MIT's larger network of peer-led support initiatives designed to support the whole student. "MIT is a beautiful but challenging place, especially for first-year students," says Anas Chentouf '24, an RPM in Maseeh Hall. "Fortunately, MIT has a lot of resources, but also—unfortunately—MIT has a lot of resources. Resident peer mentors can help first-years find their way to the right resources. RPMs are your friendly neighborhood mentors."
More than 100 RPMs—approximately one for every 10 first-year students—serve as guides to resources across the Institute, encourage community, and give advice on challenges that range from choosing the right major to managing disputes with roommates. "If first-years have a question, I can point them in the right direction, even if I don't have the answer," says Kyna McGill '25, an RPM at Burton-Conner House. "I'm an extra resource who they can talk to anytime."
The RPM program was established in 2016, and a gift from Alan Wilson '82 allowed the program to expand to all undergraduate residences in the following years. Survey data have shown a marked increase in awareness of and appreciation for RPMs among first-year students, and mentors have refined their outreach efforts and event-planning strategies to help first-year students find their way at the Institute. "We've been intentional, from the time our first-year students step on campus, about their awareness of these amazing upper-level students who are serving as a formal and informal resource," says Tasha Coppett, associate dean for residential life. "All students are required to live in a residence hall in their first year, so every single one of them has a touch point through a peer mentor."
The program's success has inspired Coppett to think about expansion. "We've learned in the past that these programs are more successful when our students are leading them," she says. "The RPM program builds on creating a strong sense of community and encouraging our students' success academically, personally, and socially."
Students bring their own personality, skills, and style to the RPM role, but they share a common takeaway: mentoring fellow students has enriched their MIT experience and helped them build essential life skills that go beyond academics.
A family dynamic
"In my first year at MIT, I kind of got swept up in the experience," says McGill. "I joined a crazy amount of clubs, and in terms of picking my classes, I was running with no plan." Finding upper-level student mentors through her extracurriculars, classes, and student and alumni groups helped her navigate the "firehose" of MIT, and she eventually chose a double major in business and women's and gender studies. "In becoming an RPM, I also wanted to help first-years get a better head start," she says.
Residential life presents a huge opportunity. "There are so many different cultures of Burton-Conner, and I love that it's a cook-for-yourself dorm," she says. "I love the social elements of being a mentor. It's mostly about being around and being a friendly face—someone to wave to in the hallways and answer texts late at night. It's like having a friendship with a specific purpose that's like, hey, by the way, you can ask me anything anytime."
McGill's support of students even extends to her wardrobe. "I have a lot of dresses, and I lend them out to everyone on my floor all the time," she laughs. "Instead of going out shopping, they'll come borrow my clothes." That "older sibling" dynamic extends to general life skills. "It's not all about academics or extracurriculars," she says. "Upper-level students and RPMs will do things like go grocery shopping with you. It can be hard to know how to be a real adult for the first time when you get to campus. Sometimes it's how to pick a major, but sometimes it's about how to get a stain out of your clothes."
Learning to listen and guide
Chowdhury appreciated the support of their RPMs in their first year at MIT. "The support really helped me grow into being in college and becoming my own person outside of living at home," they say. Junior year, they jumped at the chance to become an RPM.
As a resident mentor, Chowdhury knows they've entered into a timeless MIT tradition, but in a slightly different way than in decades past. "This type of mentorship structure has always existed at MIT, and this program is formalizing it," they say. "But I've found that the RPM program doesn't overstep—it's not so formalized as to be unnatural. It adds some structure to help us reach more students while keeping it as an organic thing."
Chowdhury has plenty of opportunities to flex their leadership skills as president of the MIT Dormitory Council, MIT's student government body representing all undergraduate dormitory residents, for the 2023–2024 academic year. "I've realized that the skill of learning how to mentor is extremely valuable," they add, citing active listening training as a particularly memorable part of the program. "It's more about learning how to guide people with your outside perspective and to help them figure out what their options are and see different courses of action more clearly."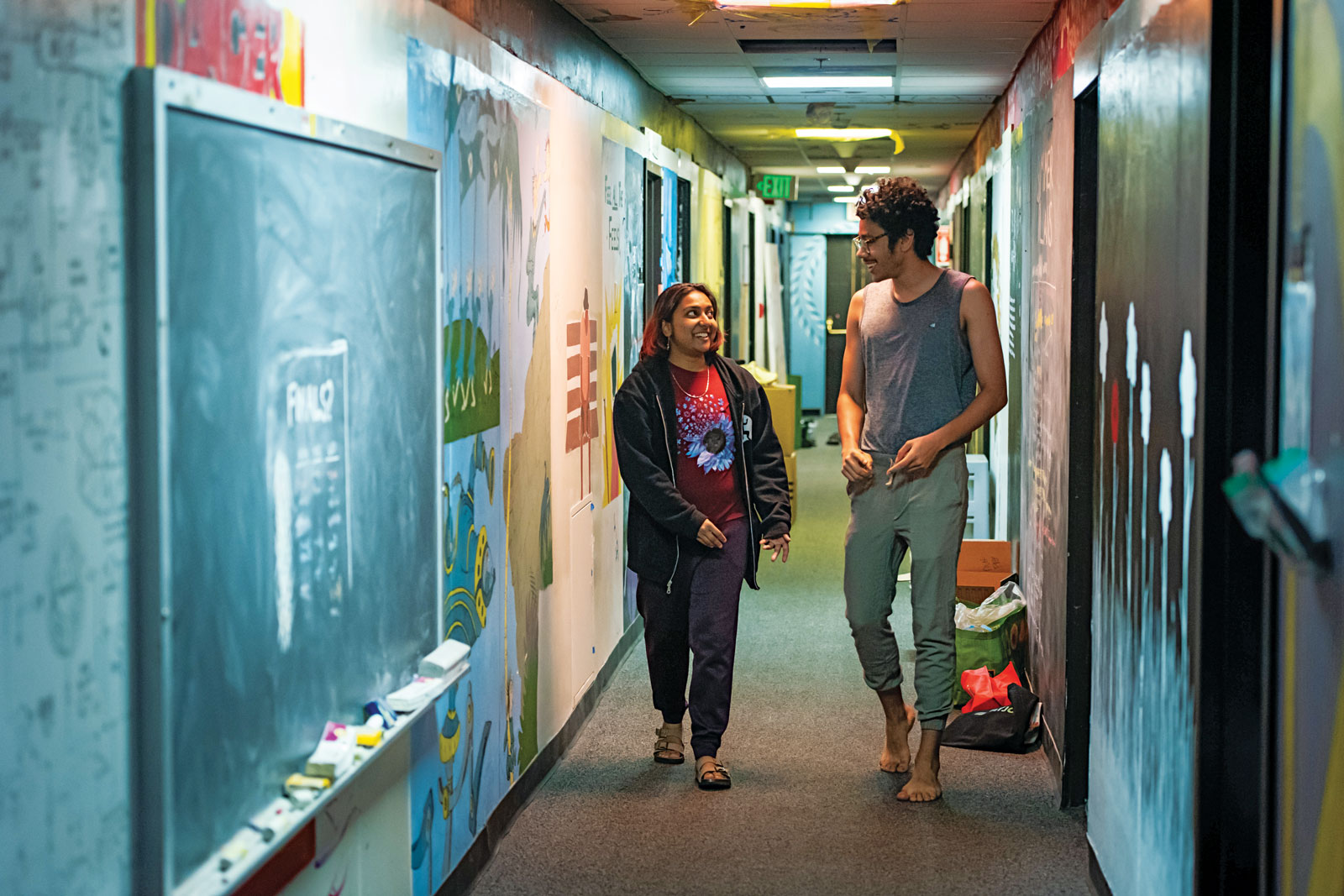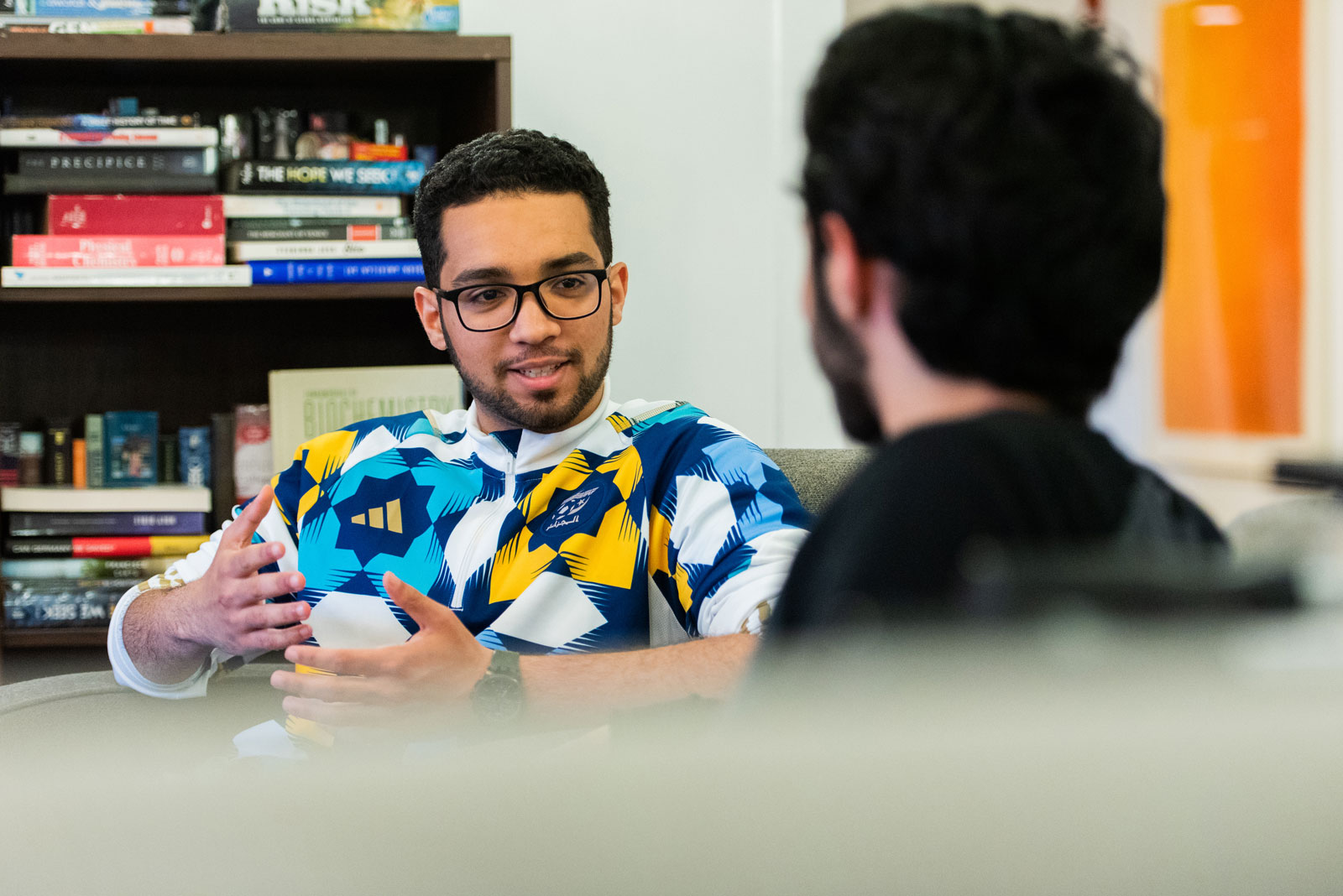 Paying it forward
Anas Chentouf can't resist using scientific examples to describe the Resident Peer Mentor program. "An RPM is a catalyst—they offer an alternative pathway to seeking help with lower activation energy than formal faculty and staff advisors to address certain issues around academics, health, and community," he says. "We're someone who you could run into playing foosball in the lounge—someone extremely accessible, which increases the chances of a metaphorical collision."
A "collision" with an RPM means the opportunity to help a fellow student, and Chentouf doesn't take that lightly. "MIT has an amazing culture of giving advice," he says. "I think it's only fair that we maintain the same ecosystem for our fellow students." When Chentouf started classes while campus was fully remote during the early stages of the pandemic, he remembers the impact of other students reaching out to introduce themself. In that spirit, he applied to be a mentor himself. "I think helping in any way possible, even if it's a small thing, is a noble task."
When Chentouf thinks about his mentors and friends, the image of a family tree comes to mind, with "descendants" who have the potential to spread more knowledge even further. "The idea of a mentorship family tree is beautiful, and embodies my gratitude to my mentors," he says. "It was beautiful on their part to go out of their way to reach out and go above and beyond."